"I know, cockroaches, I don't care," said Hope for Paws founder, Eldad Hagar, as he lowered himself into a storm drain in the middle of a busy Los Angeles, California building complex.
It's one of the first lines spoken in a video chronicling the rescue of the Spice Girls from a storm drain. No, not the 90s British pop sensations, but a litter of feral kittens. And Eldad wasn't joking, the drain where six kittens waited for rescue was infested with roaches, but he truly didn't care. He knows the truth of rescuing cats and kittens. It can be hard work, but dedicated rescuers don't let bugs and dirt stand in their way when feline lives are on the line.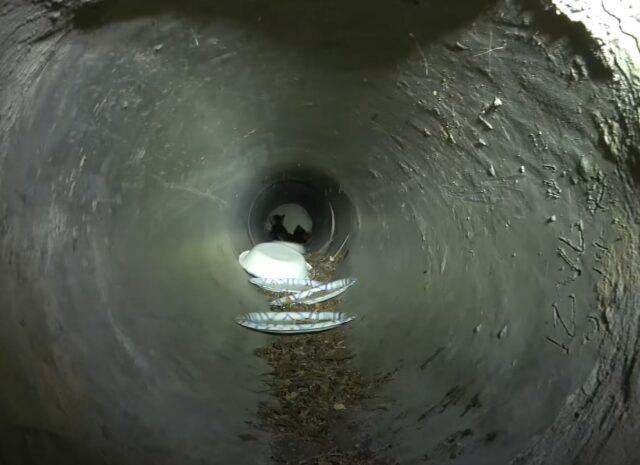 Savvy Sewer Saviors
This drain rescue certainly wasn't the first for Eldad and Hope for Paws. Judging by their level of preparedness, the rescue has performed such an operation many times in the past. Armed with nets, a basketball, and blankets, Eldad and rescue partner Loreta Frankonyte went to work blocking exit points in the drain so the kittens couldn't escape. Plus, they were joined by a small army of volunteers in rescuing the kittens. For six small fuzzy bodies, it took the whole group to make it work as feral kittens can really give you the slip. But these rescuers really, really wanted to catch these babies and help them on their way to safe and happy lives in forever homes!
Of the six kittens stuck in the drain, two were pretty easy to catch! Maybe they knew good things were coming their way! Seems another of the babies got the same vibe because as rescuers were setting a trap at another of the access points, a kitten dashed right into a cage, making the total three captured.
Then, as they were preparing a sewer drain camera to see what was going on with the last three, a fourth kitten got smart and started pushing past the wad of towels used to block an open point, but there was a trap waiting as rescuer "Terri was still on high alert and she had the net in the perfect position."
Halfway There!
Feisty as they come, the fourth kitten was loaded into a carrier, but the other two kittens' whereabouts were a mystery, so very carefully, as Eldad explained, "I decided to take the basketball out of the pipe so they will think they can escape and run straight into the net."
As the fifth kitten appeared, a hush fell over the rescuers and Eldad reached into the tunnel, plucking the quick baby from the pipe! But would the last of the litter be caught with ease? Turns out, no. But Loreta and Eldad knew just what to do, the hardworking cat man revealing, "I passed a rope through the pipe to Loreta, and she tied a couple of blankets to it."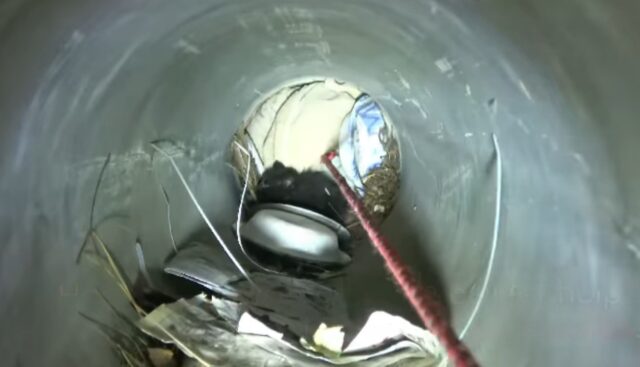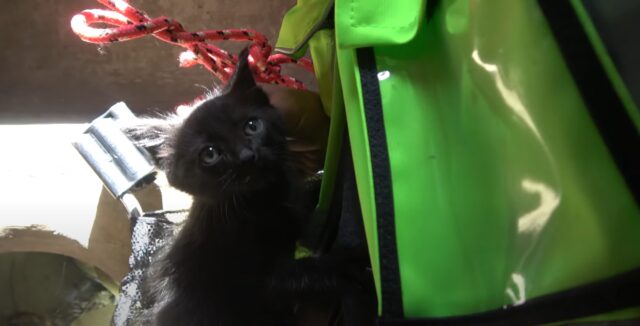 Which meant, Eldad could tug the blanket along to "flush" the wild kitten out. The kitten didn't make it easy, remaining up against the blockade as he tugged it along. Finally, he was able to reach in and grab her!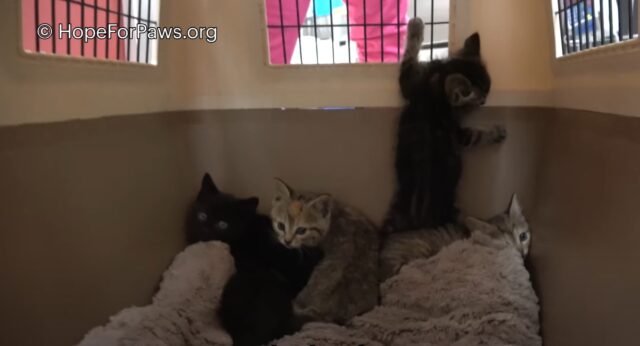 Say You'll Be There, Mama Spice
Once caught, Sporty, Scary, Posh, Ginger, Baby, and Spicy were all checked in and over at CARES before getting a warm bath and thorough drying. While the kittens were getting used to their new life in the hands of caring humans, rescuer Kathy went with Eldad to capture the Spice Girls' mom. With some food as bait, a drop trap, and a little patience, they caught Mama Spice.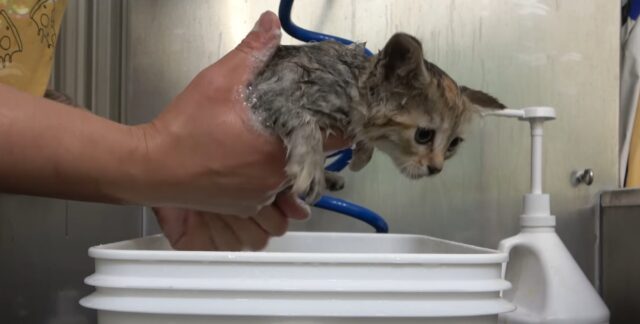 Eldad said, "I was hopeful that she would be friendly and she would love human contact."
But Mama Spice lived up to her name, serving up some serious hisses and swats. While her kittens were learning life with humans wasn't so bad in the care of Foxy and the Hounds foster care, Mama said she didn't wannabe anyone's friend! So, after she was spayed and vaccinated, she was returned to her building complex as she had kind people to keep her fed.
Soon, the spicy little kittens rescued from a drain will be ready for adoption, so listen to Hope for Paws' advice…
"If You're Feeling Sad And Low, Spice Up Your Life and apply to adopt."
And since we're giving you everything when it comes to the Spice Girl kittens, here's another fun fact, while down in the sewer, Eldad saw what he described as "an albino cockroach." Eww, it's a good thing these rescuers let love lead the way!
Feature Image: Hope for Paws/YouTube