For Smalls cat food, the proof is in the purring.
Tired of cat food with ingredients of unknown origin, Matt Michaelson and Calvin Bohn decided to start preparing their own homemade cat food in 2017 right in the kitchen of their East Village apartment in New York. 
It became a hit among their cats and their friends' felines alike — so they decided to share their recipes with the world. Now, the brand offers a subscription service for its fresh, human-grade cat food made with sustainably sourced ingredients. 
Free from grains, fillers and artificial additives, Smalls offers both fresh and freeze-dried options perfect for cats of all shapes and sizes. Cat parents can start by filling out a questionnaire about their feline friend to receive a custom meal plan suggestion based on things like health, age and flavor preferences. 
Folks interested in trying out the brand for their cat can receive a trial box at 25 percent off the subscription price. Inside includes a variety of different flavors and instructions on how to transition your feline to Smalls food.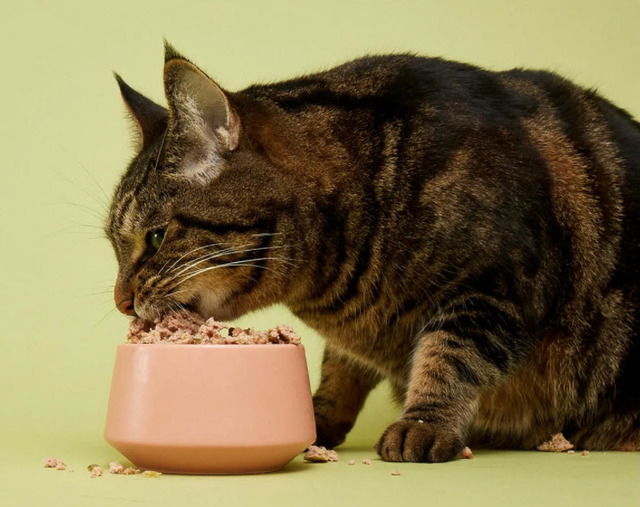 As a human-grade food, Smalls puts a priority on sourcing fresh, healthy meat from the United States and Canada. While in theory, you could try the food yourself, your cat would be much happier if you shared it in their dish instead. Available in chicken, turkey and beef, the fresh option is delivered on dry ice to keep it cold for about three days. Fresh food should be stored in the freezer until 24 hours before being served. 
To give cats who like a bit more crunch the perfect option, Smalls freeze-dried raw food combines all the health benefits of a raw diet without the mess. It is available in chicken, turkey and duck flavors — and offers a great alternative to cat kibble.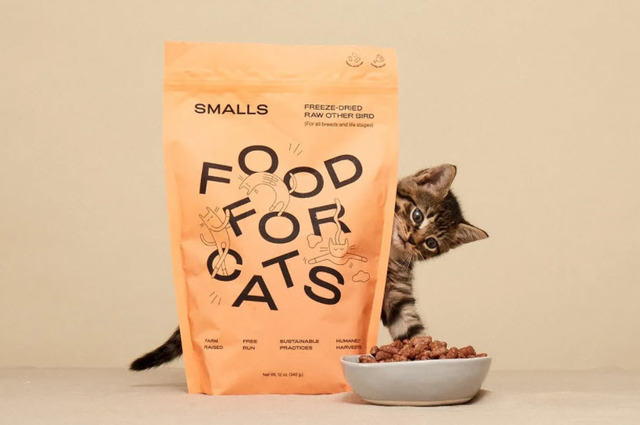 Made fresh right in the United States, Smalls has received praise from cats across the country. And better yet, 90 percent of Smalls customers have reported better overall health in their cat since switching to the food. That means fewer hairballs, a shinier coat and more energy. 
"After every feeding, he gets this burst of energy and starts running around the house!" reviewer Jennifer M. said of her cat after trying Smalls. "And his fur is softer and more vibrant, with higher contrast. Honestly, I wouldn't recommend anything else."
The great thing about Smalls is that they offer a money-back guarantee if your cat doesn't eat the food. Trying is risk-free; to begin your order, simply visit the Smalls website and click "Get Started."