Britain's most famous internet cats, The Magnificent 7 Cats have been blogging on iHeartCats.com for about a year; you might have seen us around.
After 3 years, we've decided that it's time to change our name. Rocky, Prince, Junior, Ugs, Princess Pixie, Tom and Norman are now:
You might remember that Rocky, The Magnificats' in-house tough-guy, likes to spend time away from home, usually a few hours a day. On one occasion, Rocky disappeared for several days.
We were frantic, searching the neighborhood, signs on lamp posts, checking animal hospitals. And on about day 5, as I was searching the local streets, calling his name, a lady approached me: 'Is he black with short-hair and a white angel on his chest? You'd better come with me!'. On arriving at the lady's house, I found Rocky looking very pleased with himself. And a very tired-looking mum-cat snuggled-up with a week-old litter. Meet Rocky's babies!
And, as we've got the baby pictures out, take a look at Pixie, Tom, Junior and Norman when they were kittens.
Rocky's Kitten #1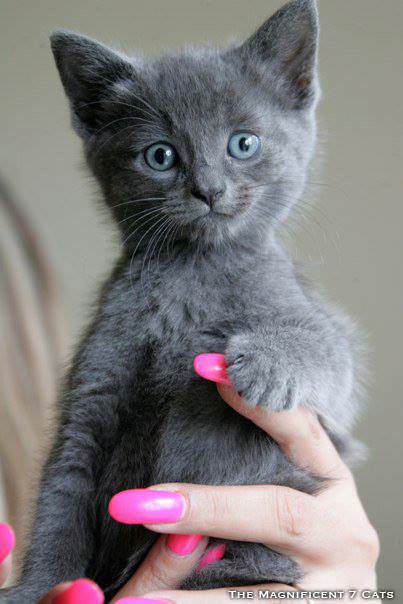 I guess Rocky's babies were always going to be good-looking!
Rocky's Kitten #2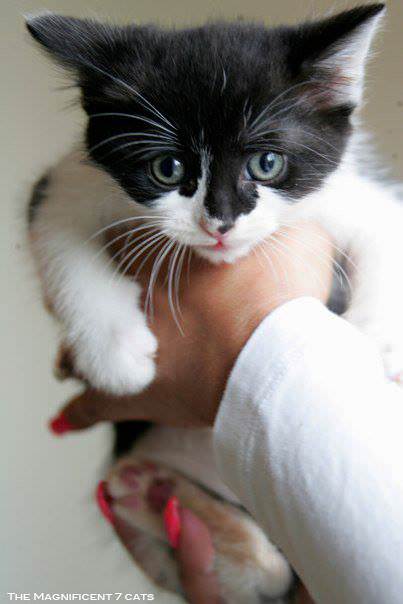 Eyes looking right into your soul – just like dad.
Rocky's Kitten #3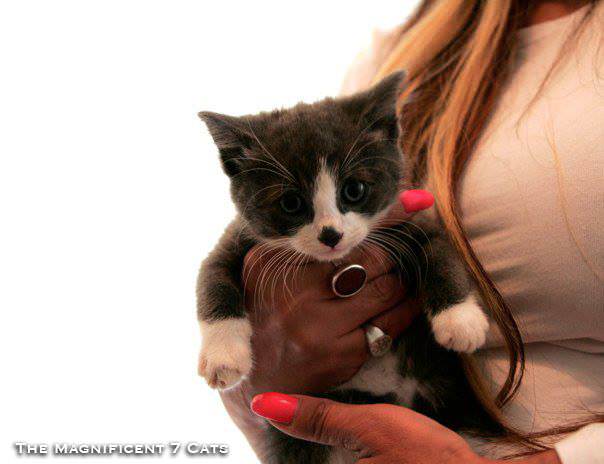 There's something familiar about those cute, white paws…
Rocky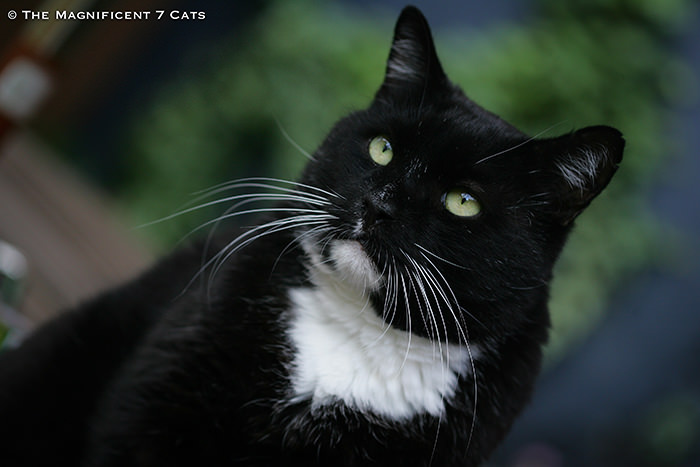 Superstud! Here's the proud dad himself.
Pixie in 2011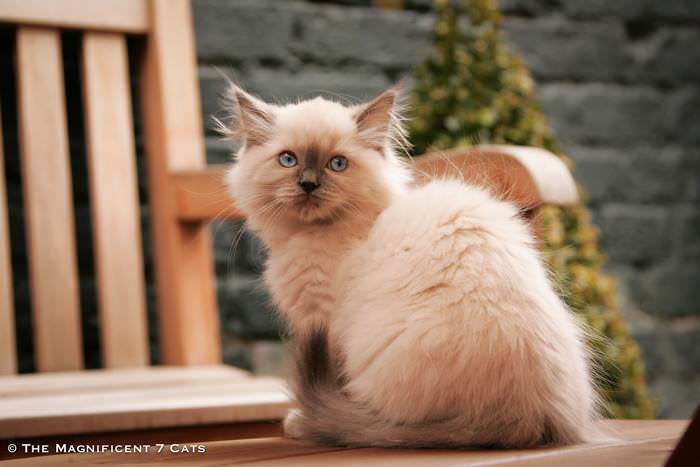 Our Princess Pixie was a tiny kitten once.
And at five years old she's lost none of her looks…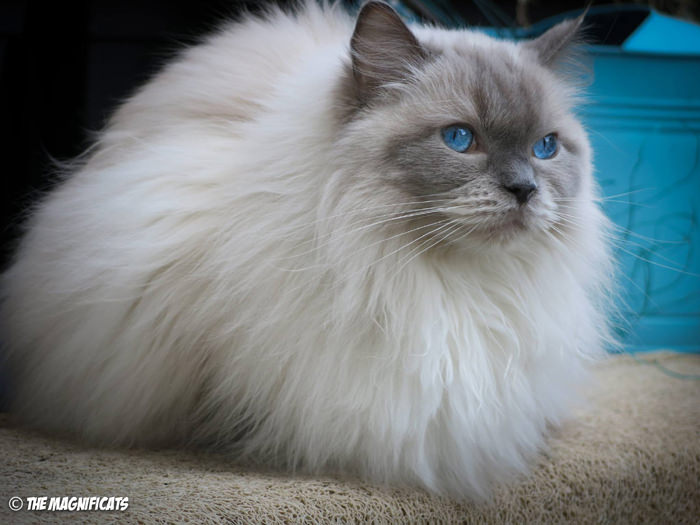 Tom: at three months old, just before he came home to us.
And my, how he's grown!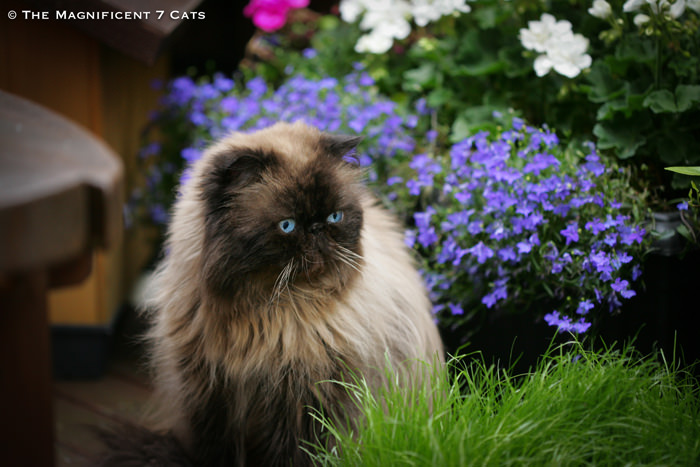 Junior: at about one year old looking very skinny.
And at 7 years old, he's really filled-out!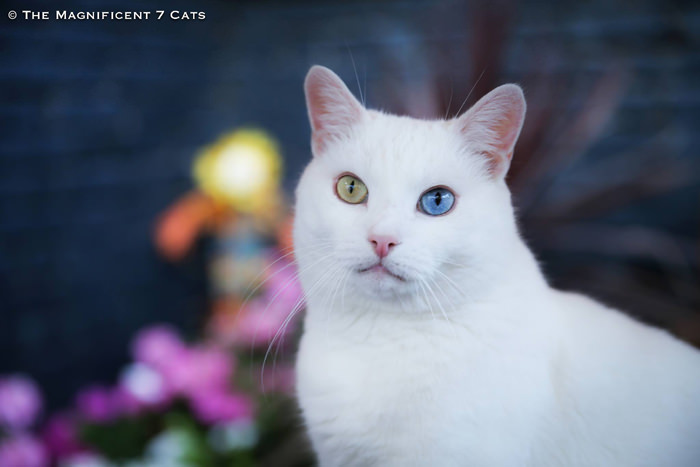 Norman: our sweet little boy at 5 months
And looking just as pretty 3 years later.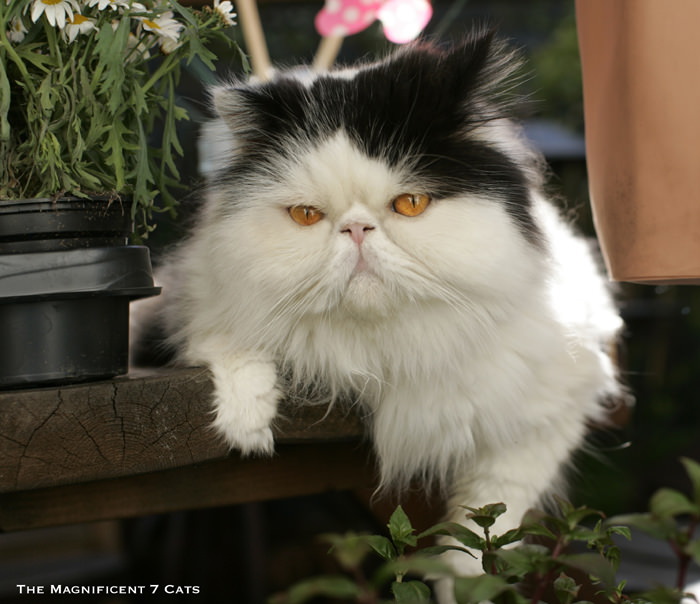 Come and meet all 7 cats on our Facebook page or see the best of our pictures on Instagram.
We post great new photos every day and we'd love to hear from you – and your kitties.