Grad student and cat lover Molly Lichtenwalner had finally reached a time in her life when she was ready to adopt a feline friend of her own.
She only had one criteria: she wanted to save a special needs cat that required extra love and care.
"Cats are so common in shelters–which is so sad–and I wanted to give a cat a home that would have a lower chance of adoption," she told iHeartCats.
When Molly found Branco on Petfinder, she knew that the 9 1/2-year-old earless cat was the perfect match for her.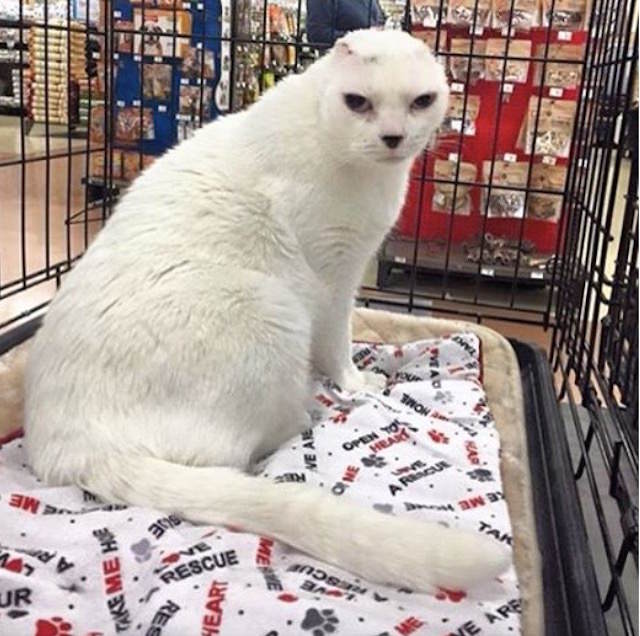 "I saw him and just immediately fell in love with him. I knew when I found the right cat, I'd know it was the right one for me, and that's exactly how it was for Branco," she said.
"I thought about him a lot for a month before I filled out an application, and when my application was approved, I knew it was meant to be," she added.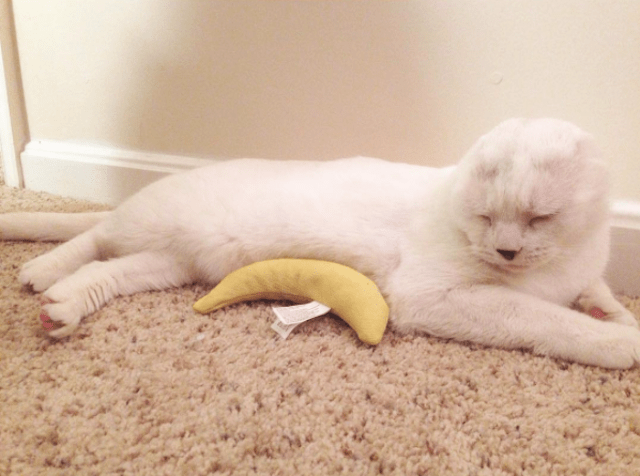 Molly learned that while Branco was with his former owners, he developed cysts on his ears, which became so severe that both ears had to be amputated. When his owners could not afford to cover the medical bills, they surrendered him.
As a result, Branco is now deaf. But that didn't deter Molly.
"During my junior year of high school, my parents decided to get a puppy. Training her was incredibly difficult and we actually discovered that she was deaf! [But it] was so absolutely rewarding.
When I saw that Branco was deaf, I knew I'd [provide] a great home for him, since I had experience raising a deaf puppy," she said.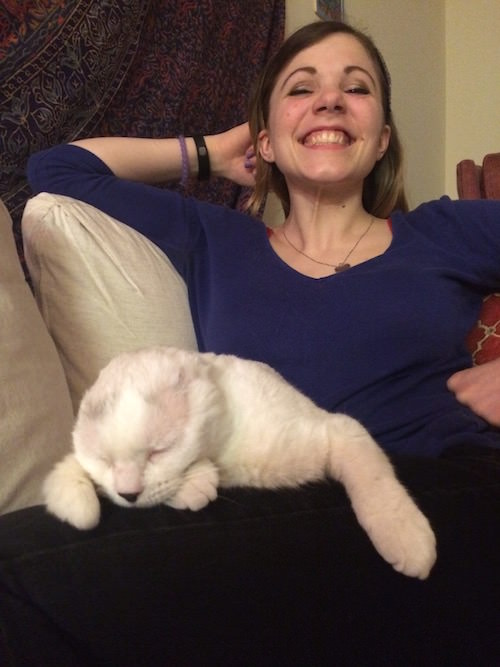 Molly added that she's in graduate school for Speech-Language Pathology, which is centered around helping others learn to communicate.
"My future profession is all about communication, so I have a special appreciation for animals who lack a sense that helps them communicate," she told iHeartCats.
What a purrfect mom for this rescue kitty!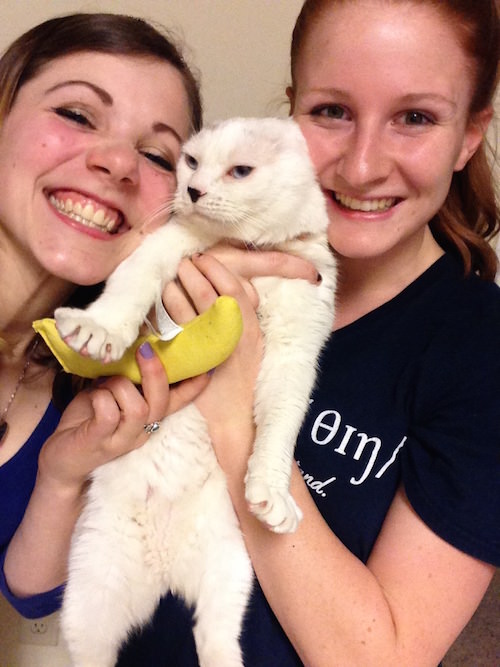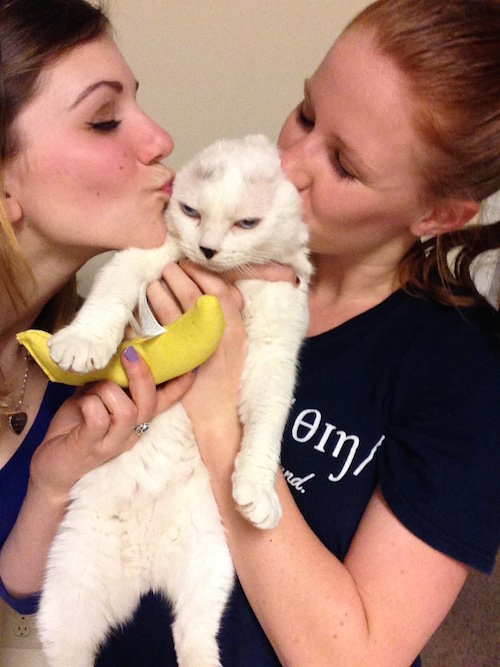 (He also enjoys the affection of Molly's roommate, Jessica Nicholson!)
The sweet, snow-white cat has been renamed Otitis.
"It means 'ears,' and although he's earless, it's because of his ears (or lack of) that made me fall in love with him and makes him so special," Molly told us.
It's only been a couple days, but the new cat mom says that the kitty is "adjusting wonderfully." Part of this, she says, is due to the amazing care he received from The Feline Rescue Association of Baltimore, to whom she is especially grateful.
It seems that the pair couldn't be any more purrfectly suited, and are sure to have many adventures to come!
"He's such a sweet boy and loves to be with people," Molly said.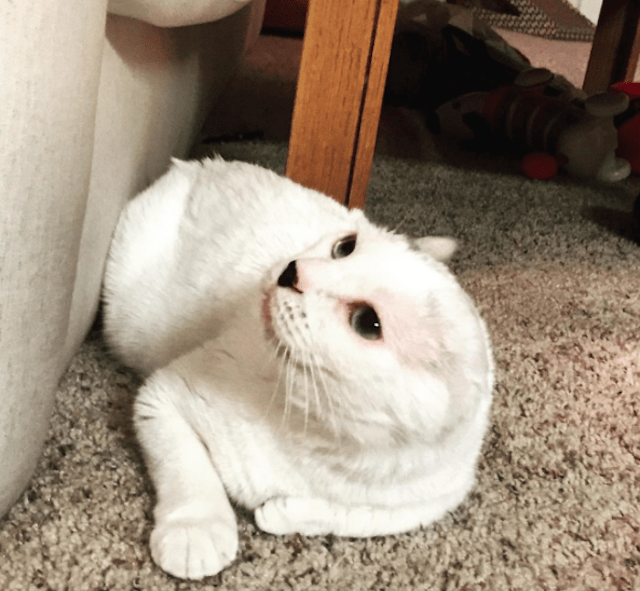 You can follow Otitis on Instagram: @adventuresofotitis.
Special thanks to Molly Lichtenwalner for letting us share this wonderful story!
Update:
It's been over a year since we first shared Molly and Otitis' story, and since then, he's become something of an internet celebrity! With over 20,000 Instagram followers, their story of love, acceptance, and rescue has inspired and touched the hearts of many.
Molly has recently written a children's book called Adventures of Otitis, which she hopes to get published next year. "It is about Otitis searching for his identity where he ultimately discovers that being earless is what makes him so unique and so special," she told iHeartCats. "It's a wonderful message for children and adults, and as a speech language pathologist, I would love for this to get published so I can use it with my children with disabilities to learn that they are so special."
Visit Molly's Kickstarter page for more info!
It looks like these two were meant to be in each others' lives!