If you're a cat parent, you may already know that certain plants pose a threat against our beloved felines. Although friends and family members may send us beautiful bouquets out of love, it's imperative for us to know if these well-intentioned gifts may be poisonous to our purring pals.
Our cat's safety is our number one priority, so gently informing loved ones which flowers are safe — or saying that you'd prefer to get no blooms at all — may be a good idea. This is especially true in light of upcoming holidays and anniversaries, or even if you're thinking about buying  a colorful bouquet for yourself or a fellow cat parent!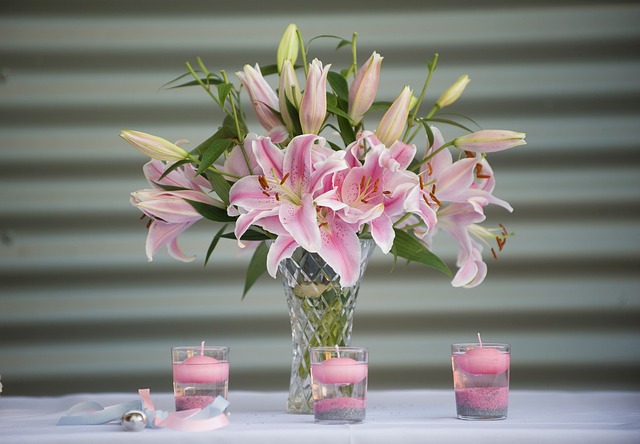 Extremely poisonous plants, like lilies, can be deadly to cats even if they just sniff the blooms, come in contact with the pollen, or drink water from the vase.
 TTPM designed an adorable, easy-to-reference guide that lists some popular plants that are toxic to both cats and dogs, as well as  safer alternatives.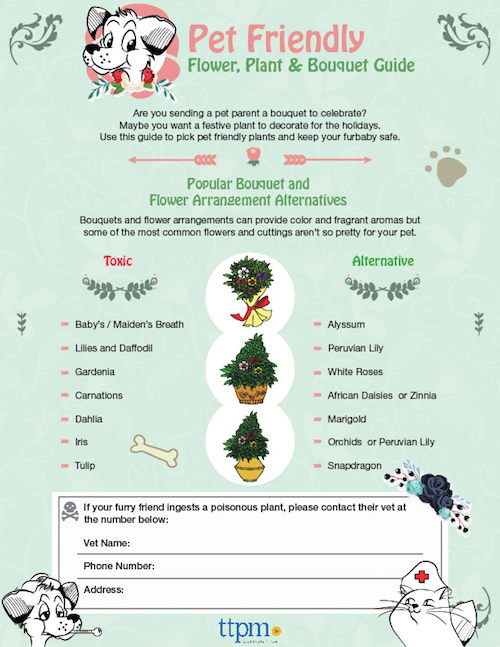 (For a free printable version, click here. You can tape it to your refrigerator for reference!)
Keep in mind that this list is by no means extensive! For more information, check out the ASPCA's Poisonous Plants list, which categorizes hundreds of plants as either "safe" or "toxic." (Note for romantics: according to the ASPCA, roses are non-toxic to our furry friends.)
If you end up getting a thoughtful gift containing flowers which are poisonous to your kitty, consider taking a photo then giving the bouquet to someone else who can safely enjoy them. You can also try leaving the flowers out (and away from your kitty's reach) but only while you are there to supervise, then placing them in a locked room while you're sleeping or away. As mentioned earlier, a lily's toxicity level for cats is so high, it is never recommended to have them in or near your house.
Special occasions are meant for celebrating and expressing love – make sure that everyone in the family stays safe during these memorable moments!