Believe it or not, there are people out there who don't love cats. Some prefer dogs, and others simply don't care much for animals (gasp!).
These folks may argue with my theory, but I believe that anyone can be converted into an animal lover. All it takes is the right pet! For one man, that pet turned out to be a very special kitten named Thomas.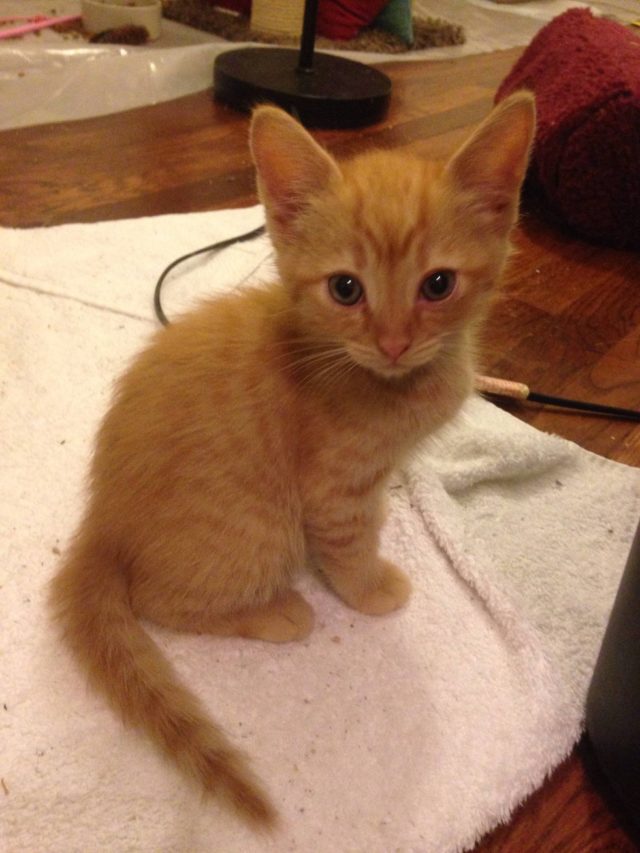 Frequent kitten foster mom, Katherine – who goes by the handle, KittensForDays – shared the story of her father, a self-proclaimed "dog person," via Imgur. Katherine's parents have three dogs, but her mom, a lifelong cat lover, was desperate to add a feline to their happy home.
The couple came to a "mutual" decision to get a kitten and Katherine began to search for the perfect cat to win over her father. She found him in a group of 11 kittens she was fostering. Each was named for a different superhero and the one named Hulk had a personality as big as his name!
According to Katherine, the ginger-colored cutie was "really chill, snuggly, and sweet." When he reached 8-weeks-old, Katherine took Hulk for a sleepover at her parents' home. The whole family hit it off – including the dogs and their anti-cat dad!
Hulk was renamed Thomas and settled in contentedly to his new home. He was just what Katherine's mom had been hoping for.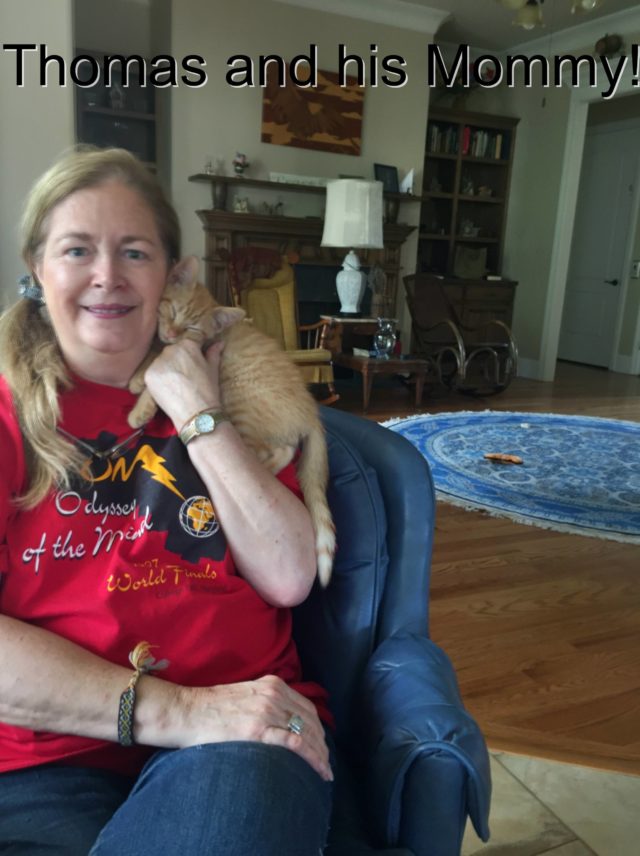 Even her dad was no match for the snuggly ball of fur and purrs that curled up in his lap or shoulder each day.
"I had done the impossible!!" Katherine writes. "I had taken a die-hard kitten hater and turned him into someone who sent me pictures like this almost every day."
Sadly, Thomas' little body was hiding a deadly secret. He was diagnosed with FIP (Feline Infectious Peritonitis). His symptoms progressed quickly and just four weeks after his adoption, the couple made the heartwrenching decision to end his suffering.
Over the next year, Katherine showed them several other kittens in the hopes that one would be special enough to encourage them to love again. Sadly, the couple were just too heartbroken over Thomas.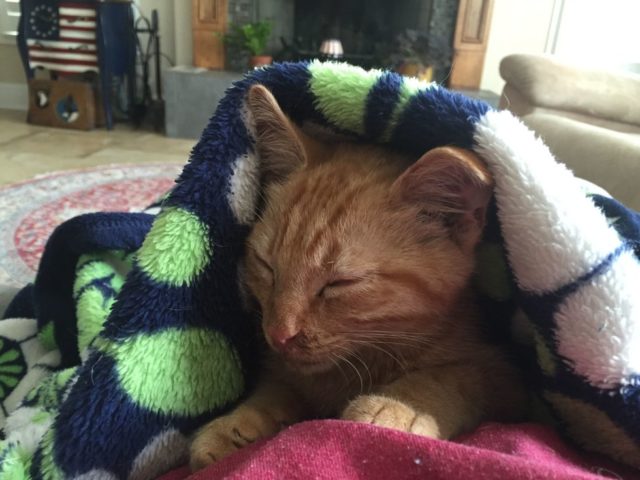 Then Katherine found herself fostering a new litter of kittens. One of them – a ginger and white male – reminded her of Thomas, both in looks and personality.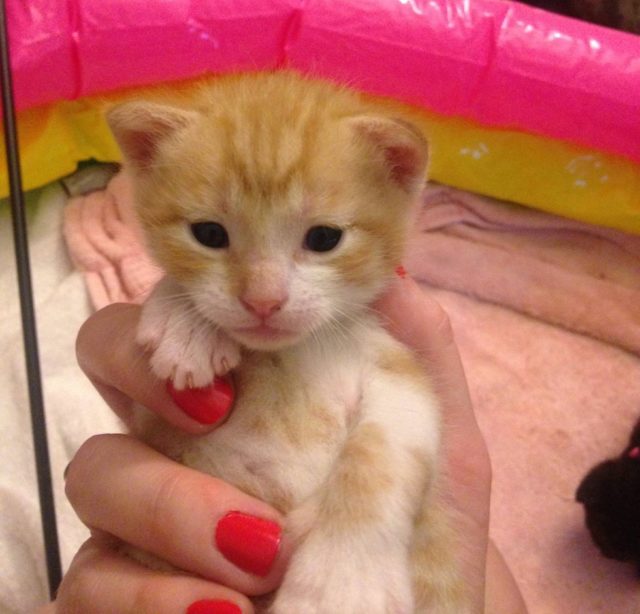 Katherine brought her mother to meet the tiny baby several times as he grew, but she was afraid to get too attached before her husband gave the green light.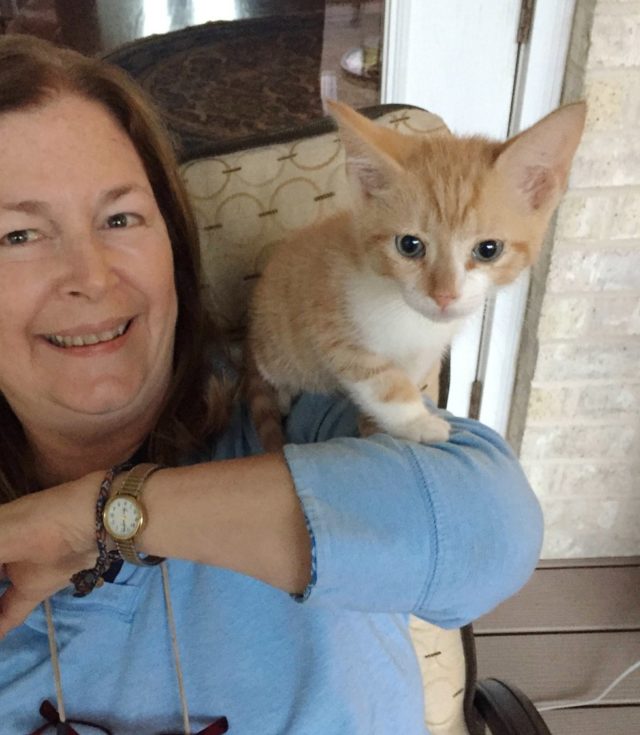 When he turned 8-weeks-old, they brough the kitty to meet Katherine's dad.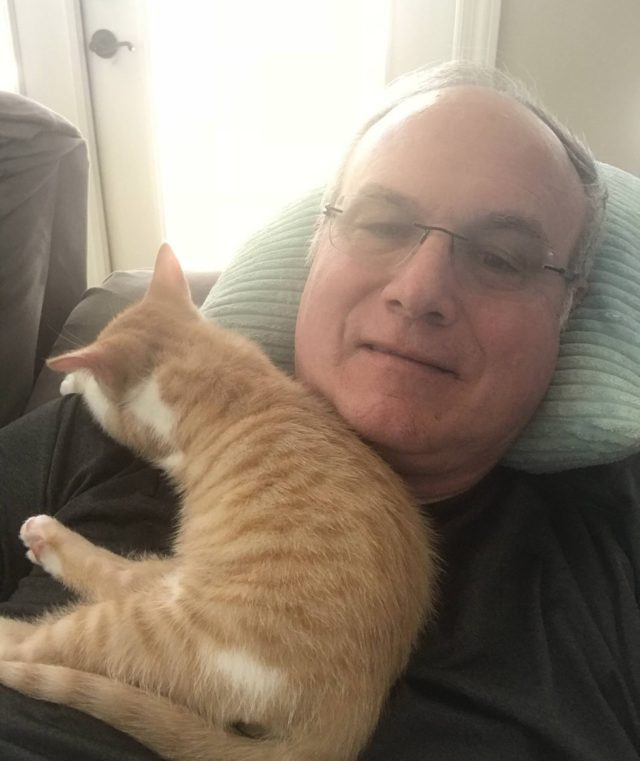 They played, explored and cuddled together. Just as Katherine was preparing to leave, she heard her father mutter to her mother, "If you want to get that kitten, that's OK with me."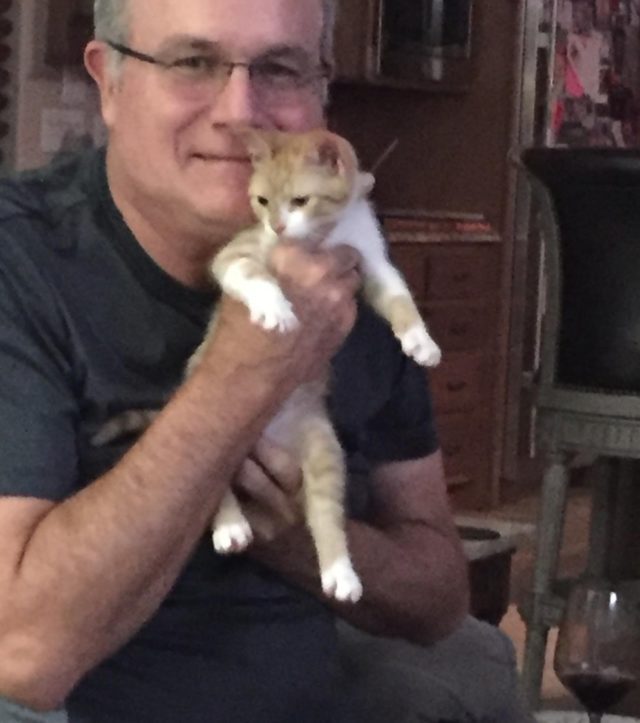 "My dad tells me they've renamed him Tigger and that he is perfect," Katherine writes. "He plays like a maniac, sleeps hard 16 hours a day, and loves to 'swim' in their dogs' water bowl. But most importantly, he's the lap kitty they both wanted."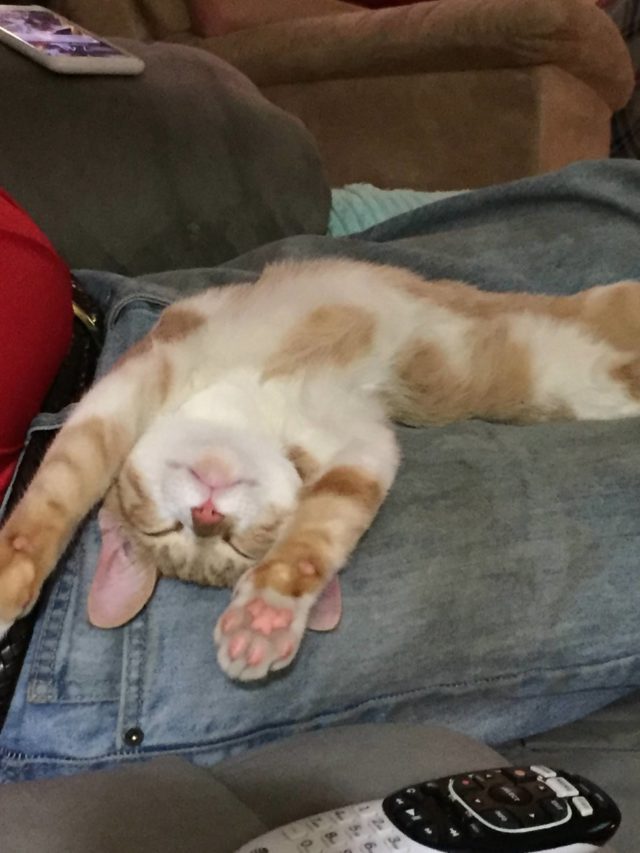 Thanks to Thomas, Tigger has a loving home with a doting father who once disliked cats! And that is a legacy that will live on and on.
H/T to LoveMeow
All Images via Imgur/KittensForDays