Reddit user Sonsofbeards never thought of himself as much of a cat guy until he found Sophie. He went to check out some sounds that were coming from behind a dumpster, never expecting to find the tiny white kitten. "I do have a soft spot for all animals," he says, "so she's in good hands.
(Photos: Reddit)
He took her to see a veterinarian who dewormed her and put her on a high calorie diet to help her bulk up to a healthier weight. They also discovered that little Sophie is deaf. "She does not react to any noise whatsoever. When she's sleeping or awake. It's pretty noticeable."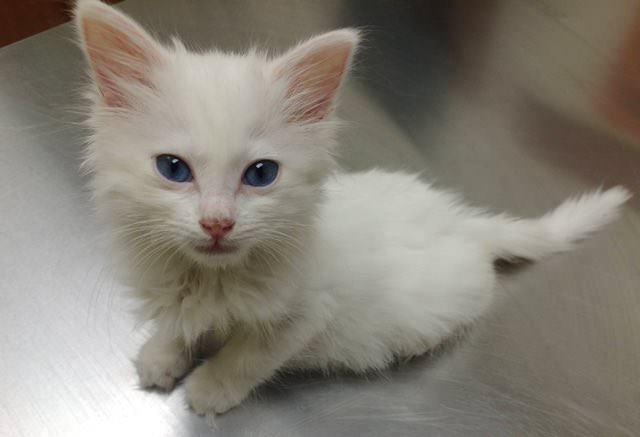 That hasn't deterred him though. It's clear from the photos that he's crazy about her. "I think she's converted me," he says.