In New York, a woman called the cops about a mysterious suitcase she found in a parking lot. (It's just strange that someone would leave a suitcase there.) Police officers responded to the call quickly.
Officers Nicole Piridis and Roman Goris were the ones who responded to the call. Stashed inside the suitcase were seven kittens. Unfortunately, one of them didn't make it, while the other six were starving.
The kittens were around two-days-old. They are now under the care of the ASPCA.
COPS RESCUE STARVING ABANDONED KITTENSCops in Brooklyn's 90 Precinct rescued six kittens Tuesday that were put in a…

Posted by NYPD on Saturday, March 19, 2016
Surveillance video showed that somebody tossed the suitcase over the fence and just left it there.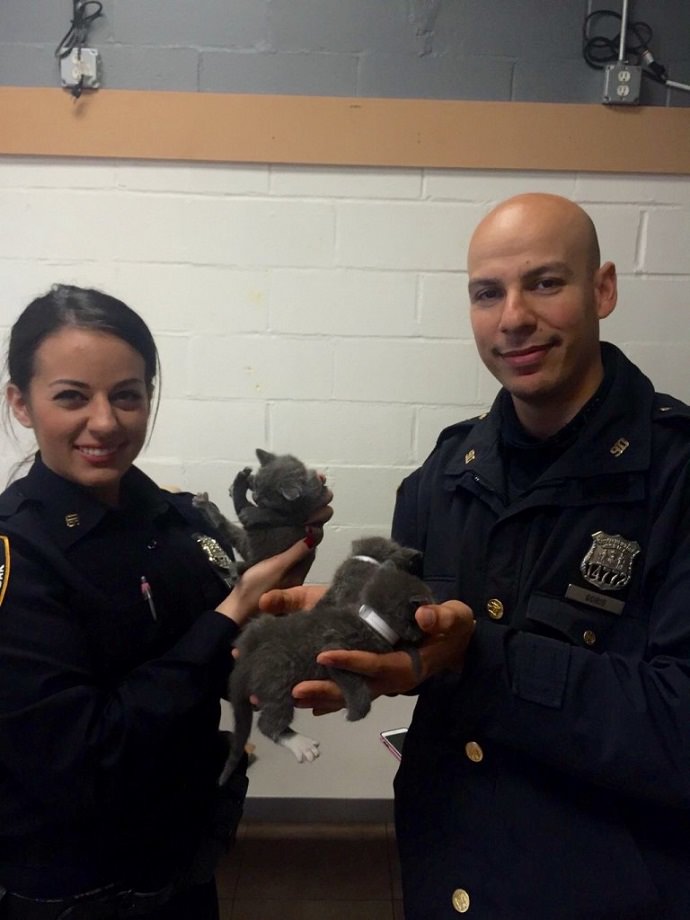 The investigation on who abandoned these poor babies is still ongoing. If anyone has information regarding this, please contact Crime Stoppers at 800-577-TIPS.
You can read more about this story at Huffington Post and at NYPD News.
Did you like this?