When these lonely and terrified baby animals came to the Edgar's Mission Farm Sanctuary, what occurred seemed to come straight out of a fairytale.
Two kittens named Snow Leopard and Snow Tiger (or, should we say, "The Kittens Snow"?) were born strays, and when they arrived at the sanctuary, acted out in distrust toward the humans trying to help them.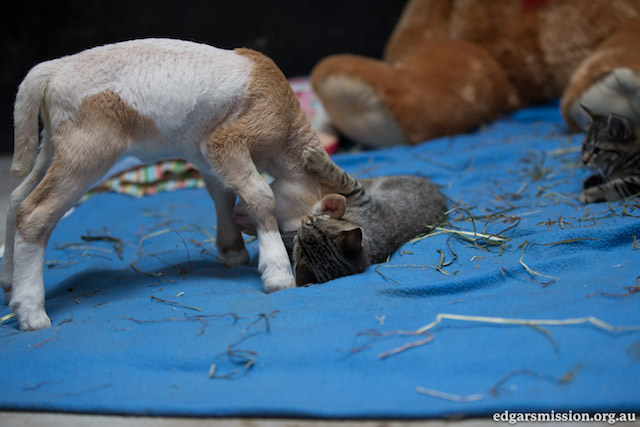 Meanwhile, another resident named Fifi was struggling with loneliness. The orphaned lamb had been rescued from a meat farm, and was missing her mama terribly.
As it was, the sweet, gentle nature of the little lamb and the playful, sassy demeanors of the kittens created a perfectly wonderful friendship; they seemed to bring out the best in each other.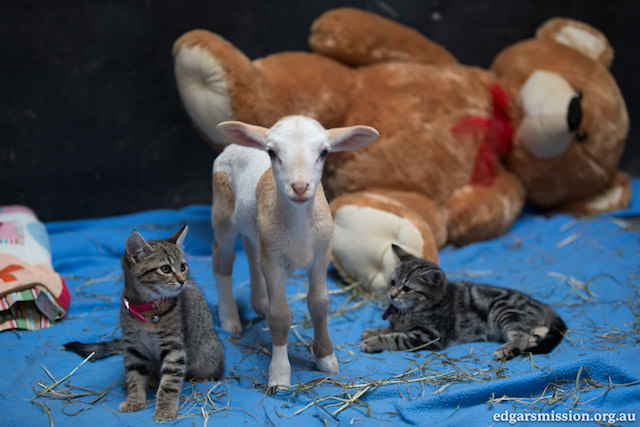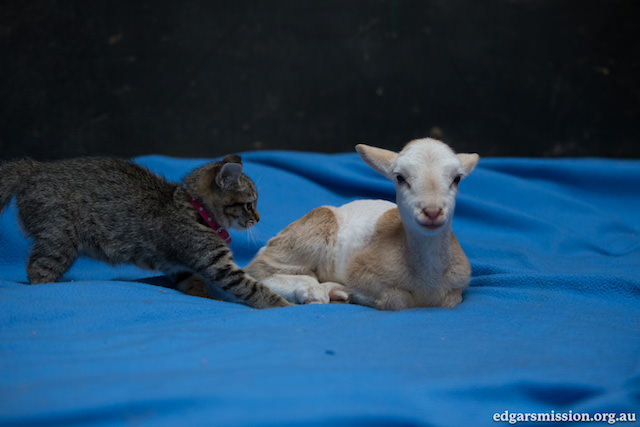 "It is amazing to witness the turnaround of Snow Tiger from frightened, spitting and scratching kitty, to purring bundle of fur who just wants to cuddle up for love," said Pam Ahern, Edgar's Mission founder, in The Dodo.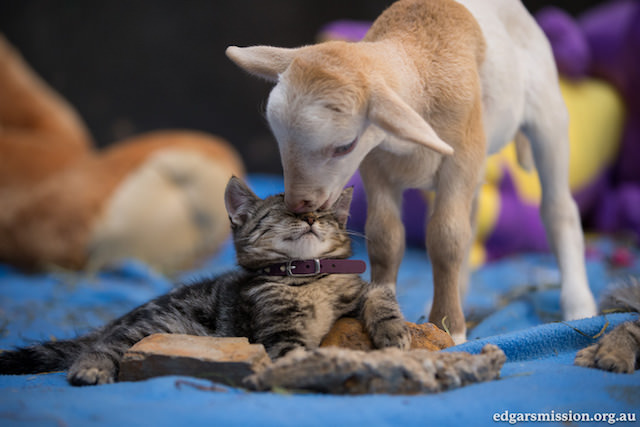 No longer lonely, this trusty trio finds comfort, love, and kinship in each other!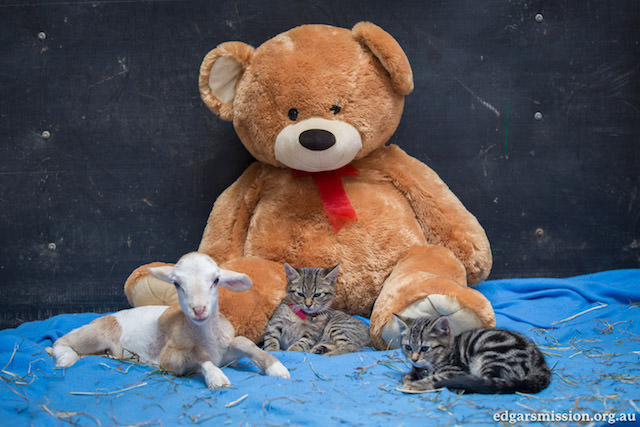 As it turns out, interspecies friendships are not a rarity at this magical wonderland of the sanctuary.
"We love watching the different species interact here at the sanctuary, their non-judgmental ways is something we humans could well emulate. They never care how one looks," Ahern said in the article.
If you want to help support more heartwarming friendships–and save lives–you can donate to Edgar's Mission Farm Sanctuary here.
Also, make sure to see more adorable pictures on Facebook and Instagram!
(h/t: The Dodo)