Britain's most famous internet cats, The Magnificent 7 Cats, are Rocky, Prince, Junior, Ugs, Princess Pixie, Tom and Norman. They live with their people in London, England.
Here's another selection of the best pictures from our Facebook page together with some of our favourite comments from friends from around the world.
Norman: Sweet cheeks. He has been so naughty lately! Just the way we like it!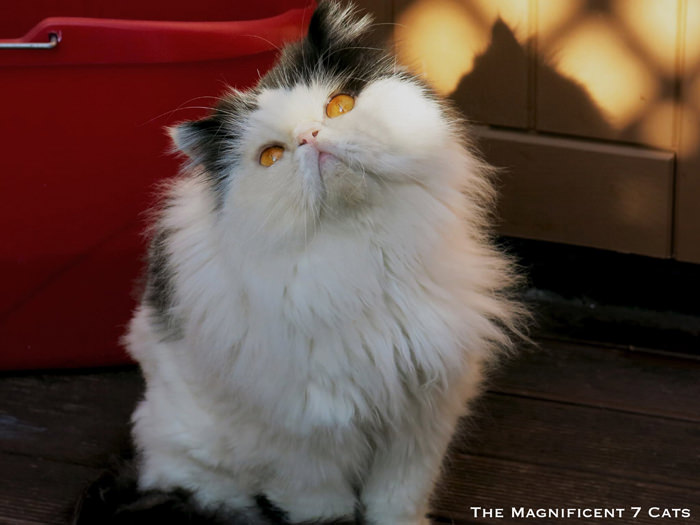 Our favourite comment: 'there's something about a naughty cat that captures your heart…as you clean up mess after mess and toss things that can no longer be glued/mended. I totally adore my 'cat from hell'.' (from Lee Fletcher, Ontari, Canada).
Pixie: Another day nearly over for us! Busy but productive.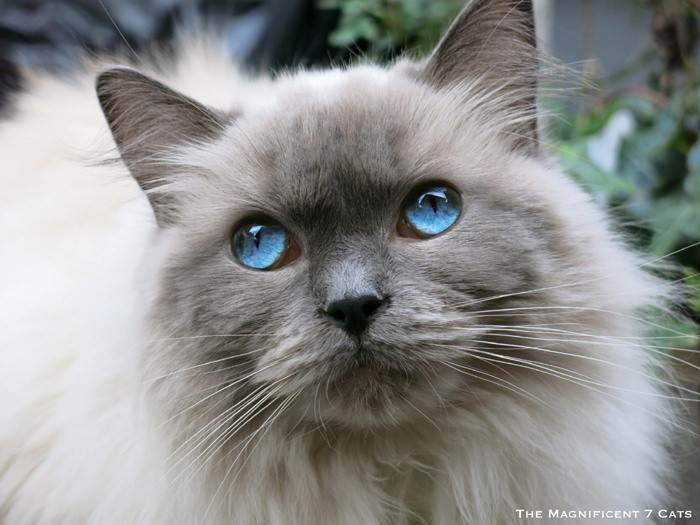 Our favourite comment: 'Those are the best days… busy, productive and add some beautiful now with Pixie and the day is completely purrfect… ' (from Sylvester the Tuxedo Cat, NC, USA).
Slinky Pixie!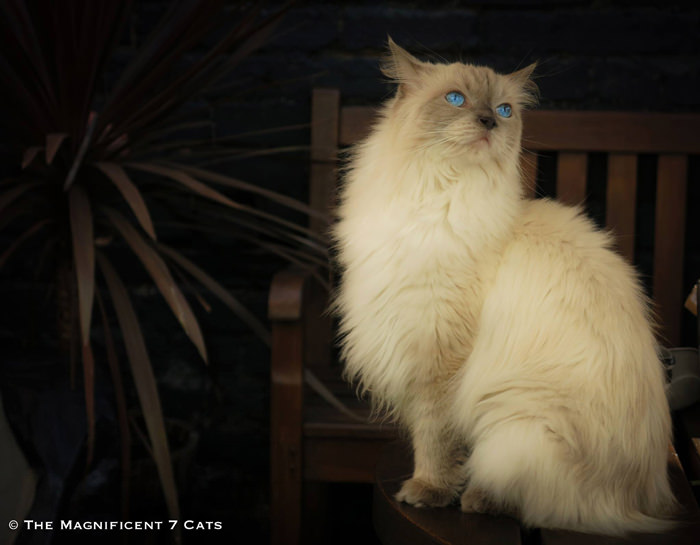 Our favourite comment: 'Pixie, all three guys from The Gang of Fur think you are tops!!!! We all send our love.' (from Kathleen Colebank).
Pixie: The babe!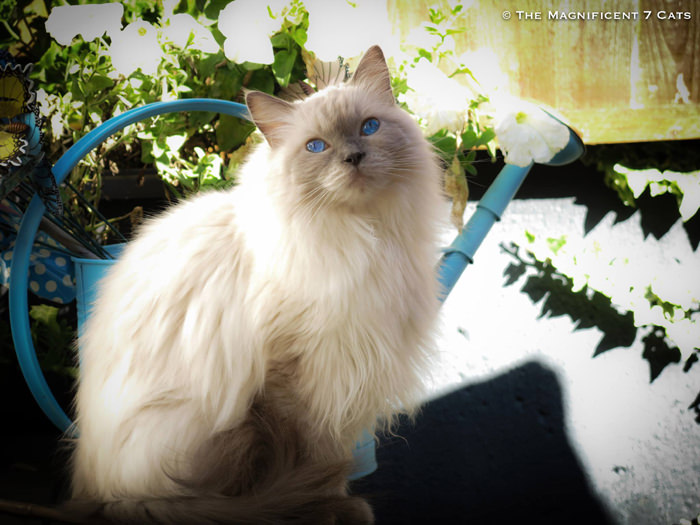 Our favourite comment: 'Boom! You are baby princess and I love you so much! Shared!' (from Iva Milic, Belgrade, Serbia).
Prince: Full of fluff and love. Hi everyone!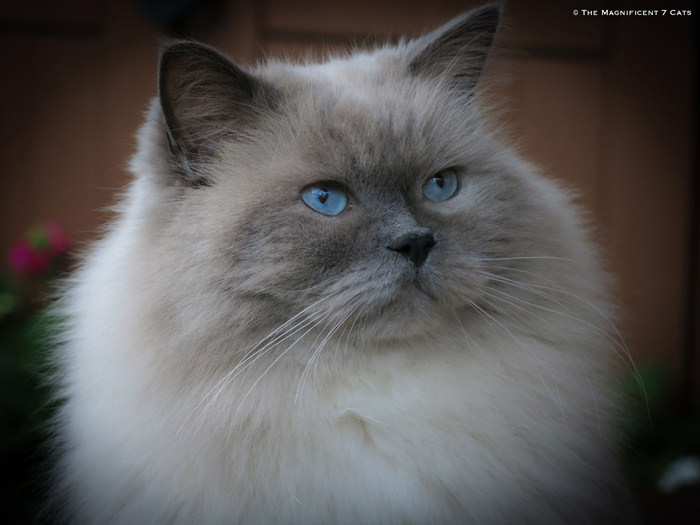 Our favourite comment: 'Prince, you are the most fluffy gorgeous Lion King in the world.' (from Kathryn Hodges, Bristol, UK).
Rocky: Wanna say something?!!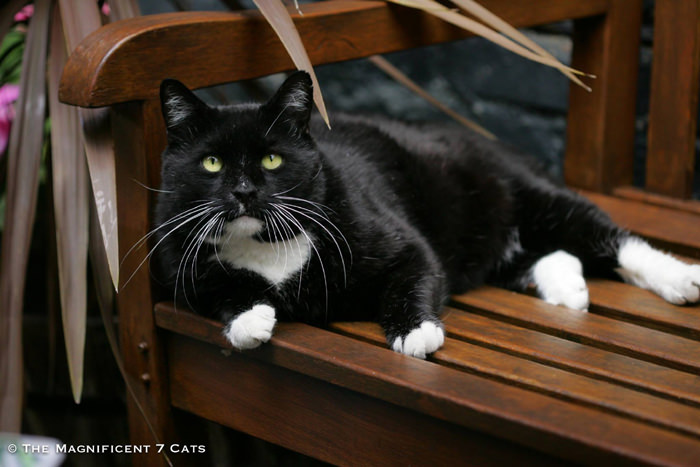 Our favourite comment: 'Your name is very fitting. You look like a Rocky to me. You are one big boy!' (from MaryScott Brandenburg, North Carolina, USA).
Rocky: An afternoon nap is so needed right now!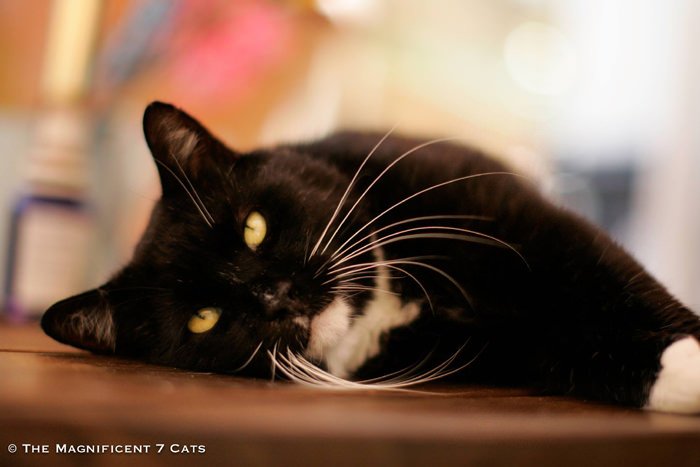 Our favourite comment: ' 'Yes Rocky you're right I agree me too need some nap time I am so lazy.' (from Gehan Hebeishy, Port Said, Egypt).
Tom: I am delicious (in my opinion)!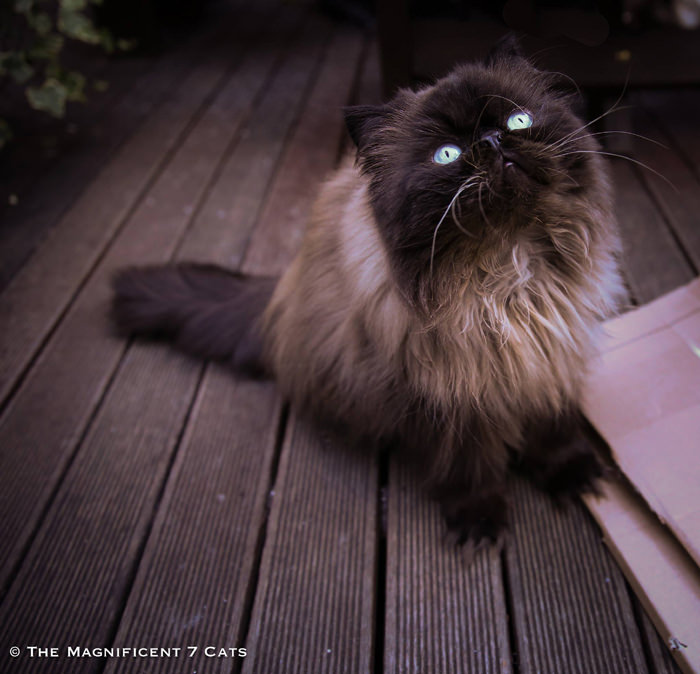 Our favourite comment: 'So delicious and so grumpy. I just arrived to Luxembourg and I'm home now! So far from you. Already miss you!' (from Anna Leto, Luxembourg).
Come and meet all seven cats on  The Magnificent 7 Cats Facebook page or see the best of our pictures on Instagram.
We post great new photos every day and we'd love to hear from you – and your kitties. Maybe we can share your comments here!
Did you like this?