Taylor Hoff has a habit of bringing home stray animals. Her dad, like a lot of dads, threw out the "don't bring home any more animals" line, but also, like most dads, he didn't mean it. Lewis the fawn is proof of this!
Like most dads and the furry family they didn't want, Mr. Hoff probably spoils the baby more than anyone. But Dad might have a run for his money in the deer spoiling game. The Hoff cat, Walter, is quite fond of the new addition.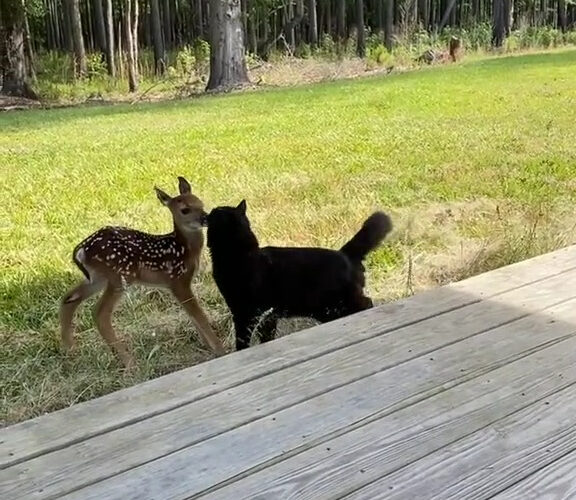 Seen together in a TikTok video now gone viral; Walter and Lewis are so cute, they might as well be the next Disney duo! The clip is only 18 seconds in length, but with all the kisses and sweet hugs Walter gives Lewis, his feelings are quite clear. It's love!
With Taylor's help and probably Dad Hoff, too, no matter what he says, Walter will be sure Lewis grows up happy and healthy.
A Deer Member of the Family
The third deer Taylor has raised, Lewis is in for a good life as a spoiled member of the Hoff family. But he almost didn't get that chance.
Lewis was found dehydrated and alone. The state he was in spoke to the fact that his mom was gone and this cute, spotted baby needed help. It was a friend of Taylor's who found the fawn and, knowing Taylor was experienced with deer, rushed the baby to her care. Now, as the video shows, Lewis the fawn is doing just fine!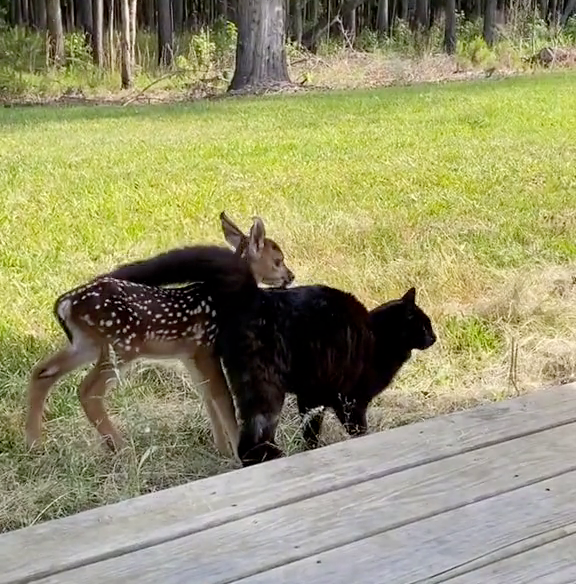 Viewed more than 1.2 million times, with 224k likes, it's safe to say animal lovers would fall for a Disney movie featuring a cat and a deer. One user suggested the cutest title, The Feline and the Fawn!
Another joked the pair, "seem really fawn of each other." But one user got it just right, commenting, "Oh, to be a fluffy cat in a meadow, cuddling with a baby deer." And that sounds purrfect!
Walter the cat and Lewis the deer aren't the only unlikely friends. Have a look at these adorable pairs.
Unlikely Friends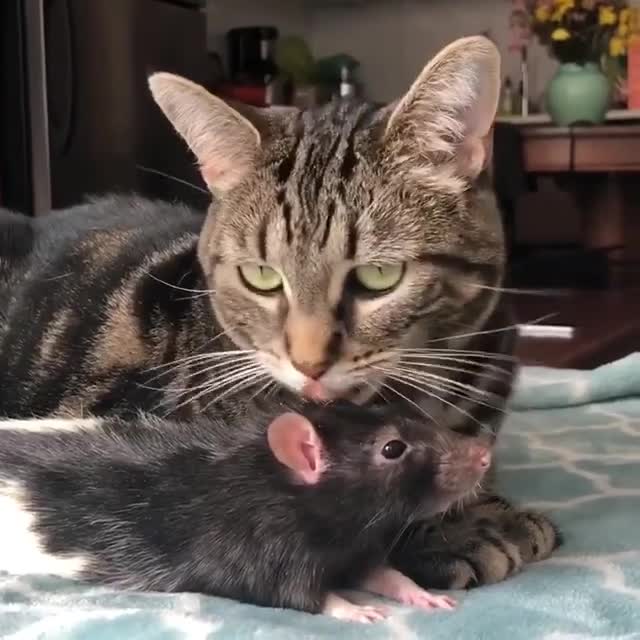 There's also Lee, the brave chicken who took three kittens under her wing.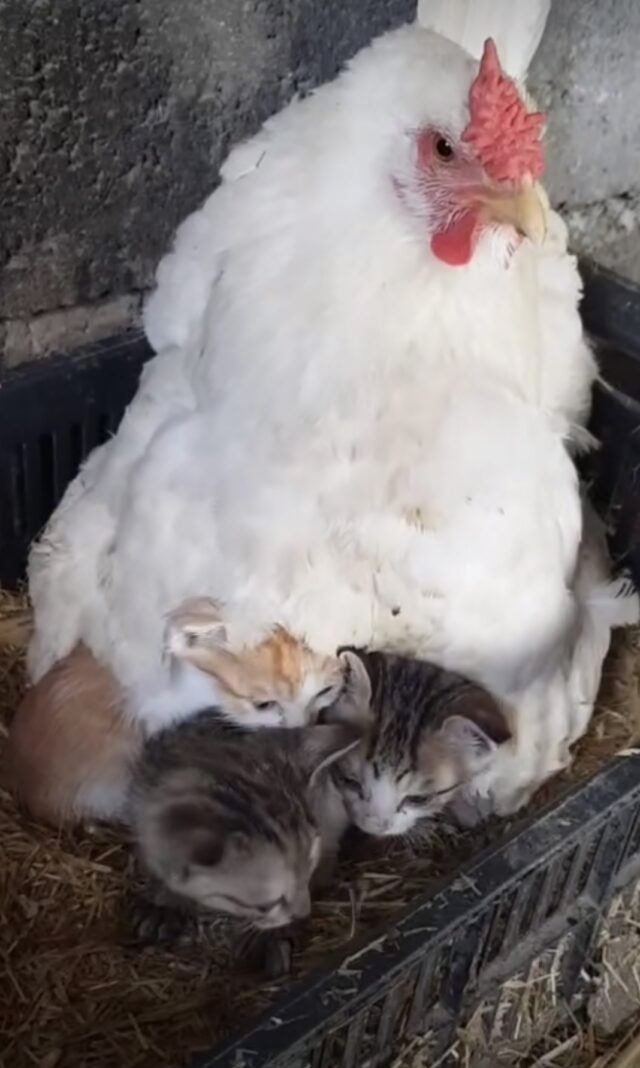 Master Julian and Chairman live like kings together! The piglet and cat duo have been BFFs since Master Julian was saved from a slaughterhouse.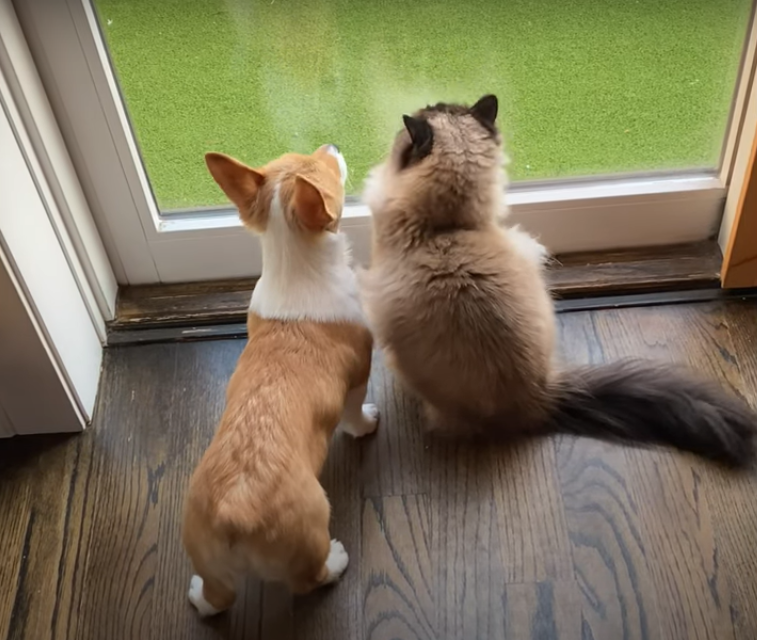 Like Walter and Lewis, all these friendships are delightful surprises, proving cats aren't always the sourpusses they want everyone to think they are!
H/T: www.dailypaws.net
Feature Image: taylorhoff08/TikTok