Britain's most famous internet cats, The Magnificent 7 Cats, are Rocky, Prince, Junior, Ugs, Princess Pixie, Tom and Norman. They live with their people in London, England.
Over the coming weeks we'll be sharing the best pictures from our Facebook page together with some of our favourite comments from friends from around the world.
Rocky: The Ruler of The Magnificent 7 House!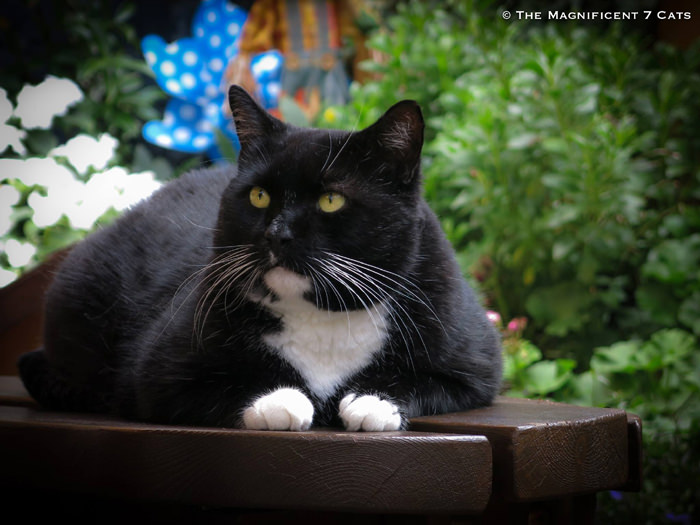 Our favorite comment: 'So right, Rocky, you are the Godfather and Ruler, much to Prince's dismay. Plus all the ladies love you' (from Ashley Flaherty, Ohio, USA).
Princess Pixie: Being such a good girl today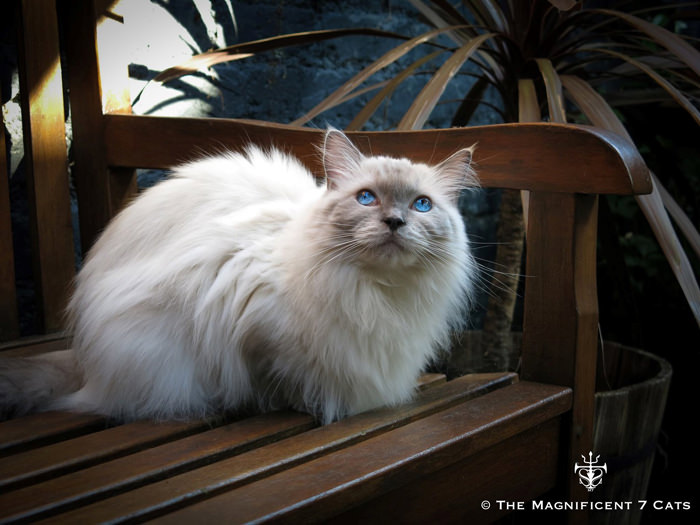 Our favorite comment: 'She's planning something…but so beautiful'!  (from Eliane Faria Gangi, São Paolo, Brazil).
Tom:  I don't want the paparazzi around me! Enough with the interviews! Cheese is what I want! Did you see me in Your Cat magazine?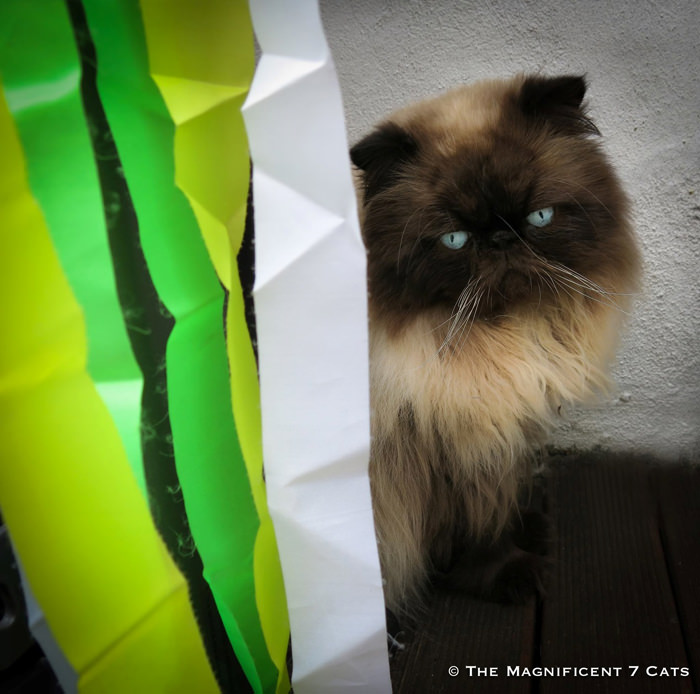 Our favorite comment: 'I loved the interview,Tom. When you are as popular and handsome as you are, Tom, you must expect paparazzi'. (from Elaine Koester, USA).
Junior: We are having a lazy day! Can't be bothered to do anything!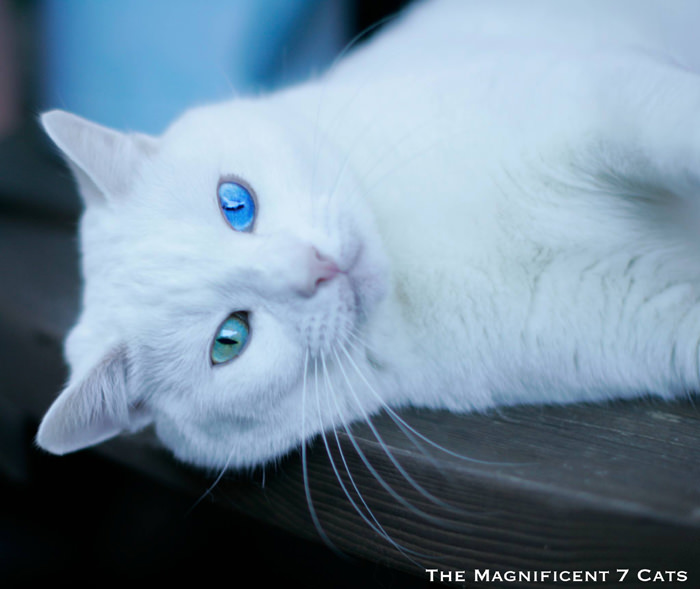 Our favorite comment: 'Every time I look at you JUNIOR, my blood pressure goes down; I feel so calm and relaxed! You have that effect on people beautiful boy'.  (from Janet Whitney, USA).
Princess Pixie: Goodnight, everyone. It's been a tiring day.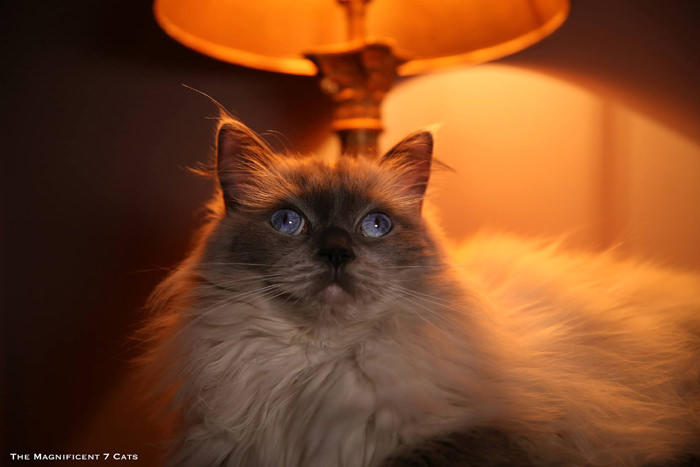 Our favorite comment: 'Good night … I agree it's been a long tiring day … hopefully you will have a wonderful day tomorrow with your lovely family'.  (from Mary Stahlheber, Illinois, USA).
Norman looking for Pixie love!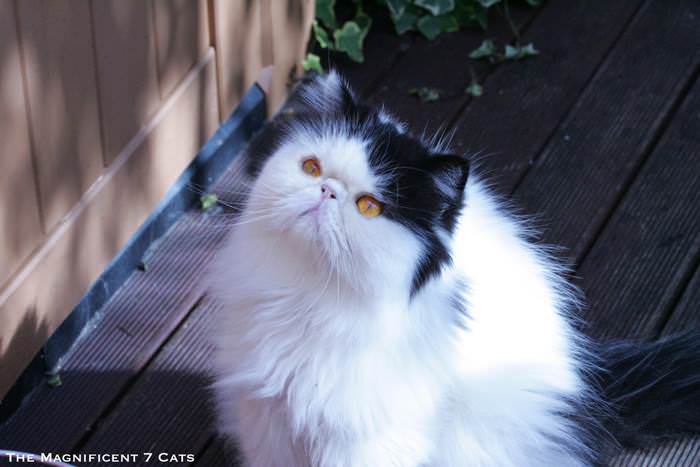 Our favorite comment: 'Mi vida, que lindo que sos'. (My life, but you're cute).  (from Susana Freidiaz, Buenos Aires, Argentina).
Tom: Tuck me in and kiss me goodnight…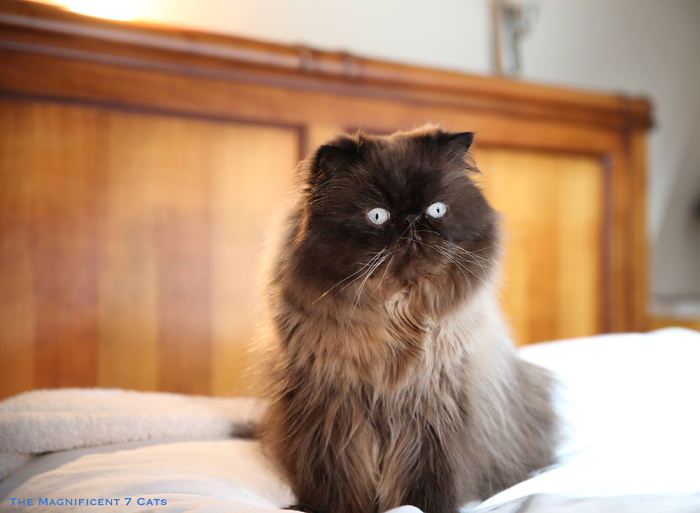 Our favorite comment: 'I would love to tuck you in and kiss you goodnight'. (from Christina Theriot, Virginia Beach, USA).
Come and meet all seven cats on  The Magnificent 7 Cats Facebook page or see the best of our pictures on Instagram.
We post great new photos every day and we'd love to hear from you – and your kitties. Maybe we can share your comments here!