Britain's most famous internet cats, The Magnificent 7 Cats, are Rocky, Prince, Junior, Ugs, Princess Pixie, Tom and Norman. They live with their people in London, England.
Over the past seven weeks we've met each of the Mag 7 Cats in turn. Over the next few weeks we'll be sharing the best of the week's pictures from our Facebook page together with some of our favourite comments from friends from around the world.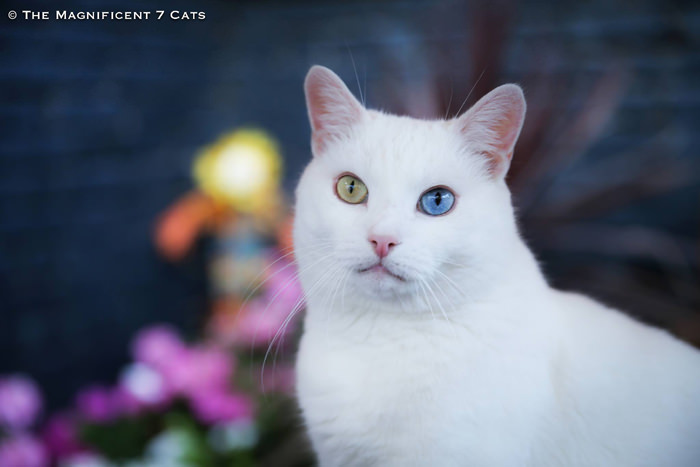 Junior
Our favourite comment: 'Beautiful Junior, those eyes, adorable.' (from Love Angus, England, UK)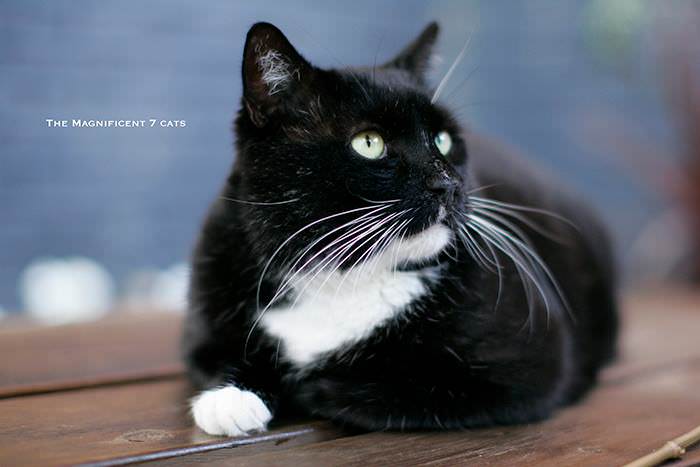 Rocky
Or favourite comment: 'Urbane and cosmopolitan Rocky !!!' (from Janet Whitney, Pittsburgh, USA)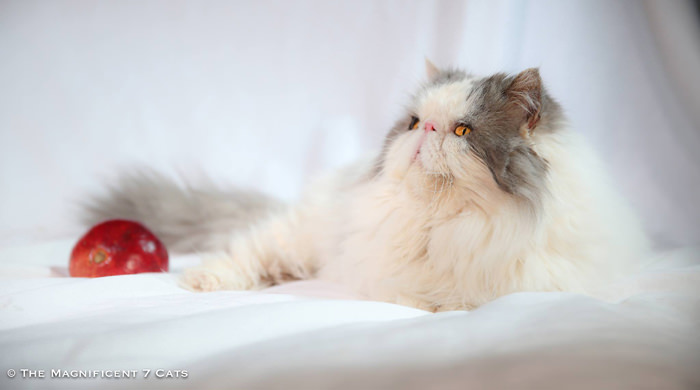 Ugs
Or favourite comment: 'Its their fluffiness!! Beautiful!!' (from Rachel Woodall, Waxahachie, Texas, USA)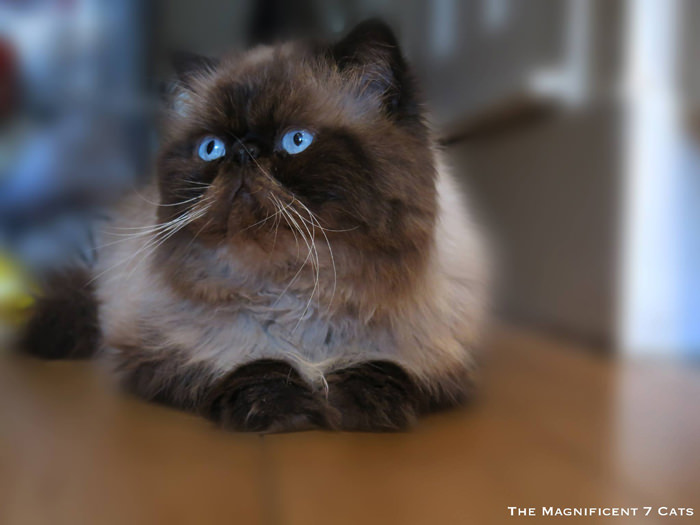 Tom: 'I just want to rest today! Mumz won't let me out as it's raining. Duh! She knows I love the rain! Why are women so stubborn?!!'
Our favourite comment: 'Oh Tom, if you go out your beautiful furry coat will get wet and you might catch a cold so stay inside with Mumz and have some snuggle time' (from Sylvia Mclcenahan, Dundalk, Ireland).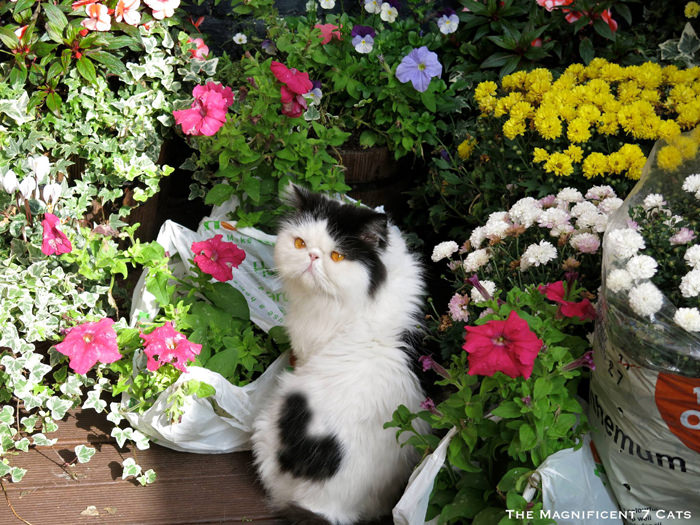 Norman  (showing his heart-shaped patch)
Our favourite comment: 'This little sweet HEART looks good among the flowers. The heart is sooo cute!' (from Thorin, Brandenburg, Germany).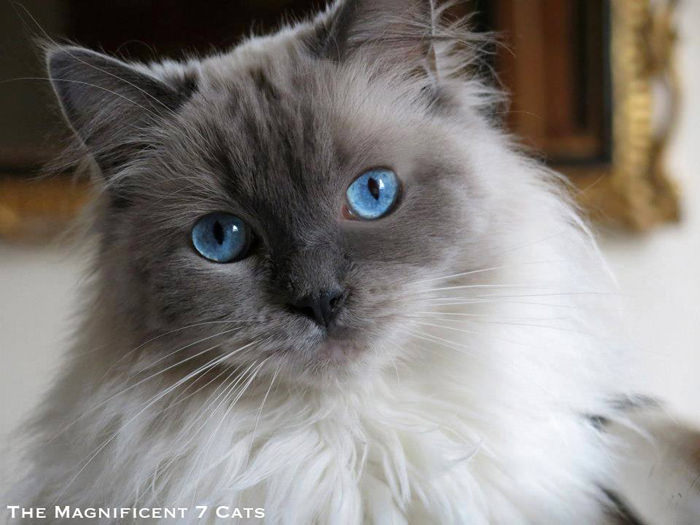 Princess Pixie 
Our favourite comment: 'She's gorgeous. I'd love waking up to that face' (from Destiny Camara, Hamilton, Canada)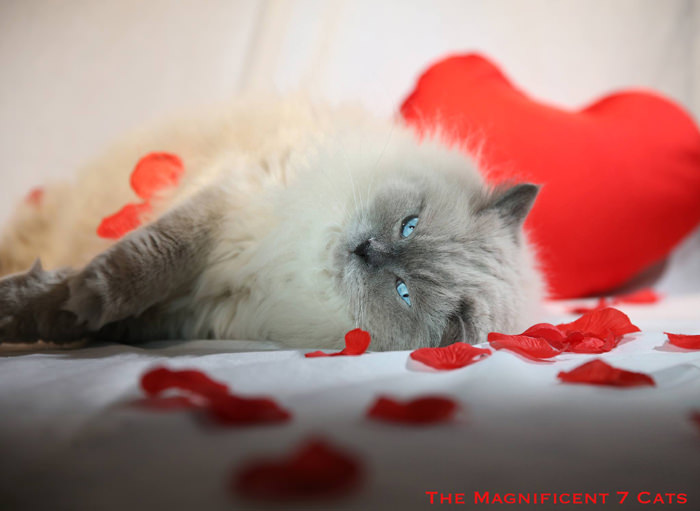 Prince 
Our favourite comment: 'Yes this cat is pure love, is beautiful, beautiful. l need here with me now. Is very cute!' (from Carolina Pep Wuan, Mexico)
Come and meet all seven cats on  The Magnificent 7 Cats Facebook page or see the best of our pictures on Instagram.
We post great new photos every day and we'd love to hear from you – and your kitties. Maybe we can share your comments here!