Britain's most famous internet cats, The Magnificent 7 Cats, are Rocky, Prince, Junior, Ugs, Princess Pixie, Tom and Norman. They live with their people in London, England.
Over the coming weeks we'll be sharing the best pictures from our Facebook page together with some of our favourite comments from friends from around the world.
Tomerine: Well Mom's back which means I am back. But where are you? I am waiting!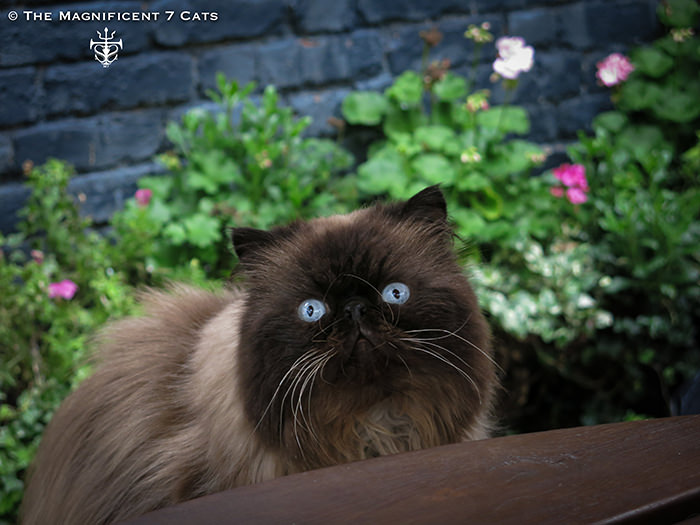 Our favourite comment: 'Hi Bear Boy, nice to see you back! I am just peeking in….. getting ready to go sing in the choir…it's the season debut. Looking mighty yummy you are'. (from Louise Boynton, Montreal, Canada).
Tom and Pixie: Love between a brother and a sister! – Didn't last long!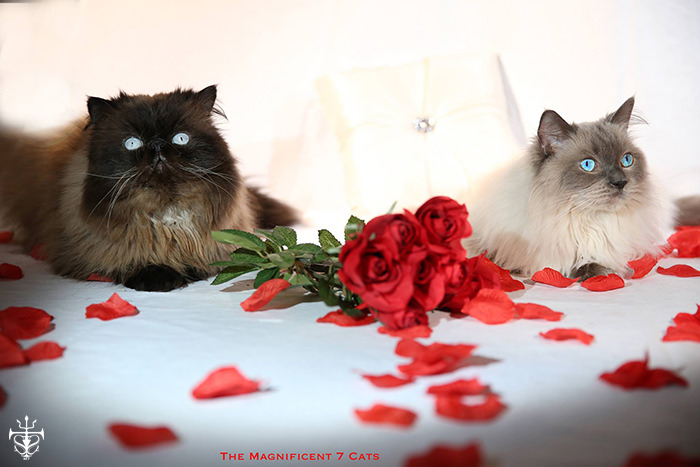 Our favourite comment: 'Even if didn't last, it's soooo nice seeing them together! And anyway, in here we use to say that it's not real love if you never quarrel'. (from Sabrina Ferraro, Cagliari, Italy).
Rocky: It's a beautiful morning here in London and the sun is shining. The roast will be cooking shortly! Yummmy!
Our favourite comment: 'Hello you hunka-hunka burning love. You are such a handsome stud muffin. I know Mummy will give you some roast. Will you share with your brothers and sister'? (from Ashley Flaherty, Ohio, USA).
Pixie needs a baby sister!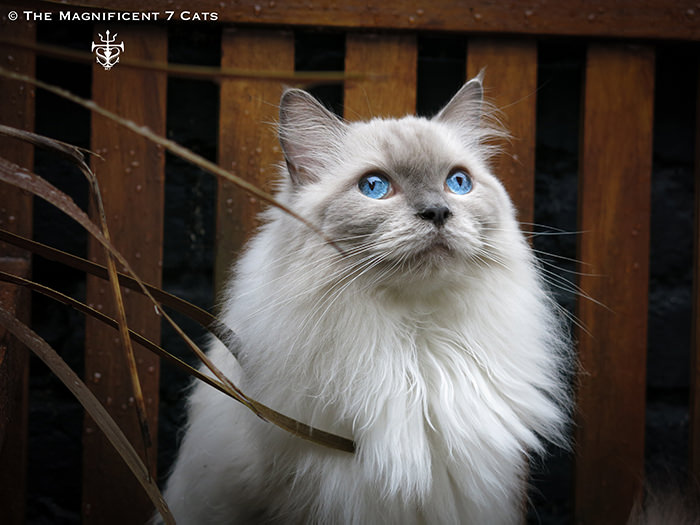 Our favourite comment: 'Pixie, ask your mum for baby sister, she may be able to get one for you! She would need to be like you, absolutely beautiful'. (from Julie Switzer Knight).
Norman: Sweet Cheeks knows that Sundays are for relaxing and looking cool. Sunday best!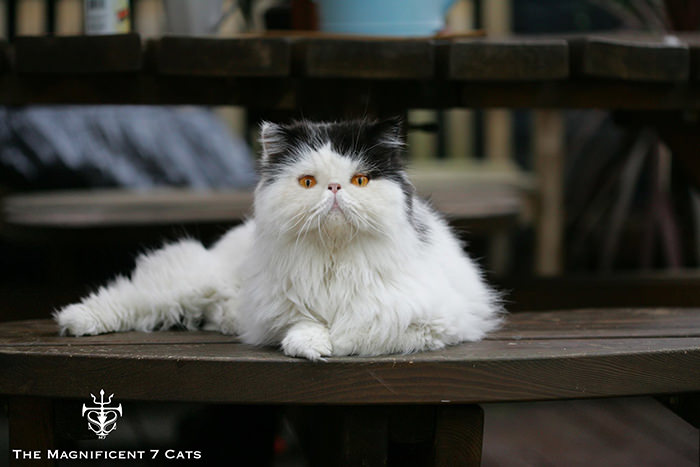 Our favourite comment: 'Norman, you are such a blessed baby to have a Mommy that has an outdoor catio for her furbabies!! You are such a little cutie!! Love Norman and Tom and Pixie… Hell, love the whole clan'!! (from Kimberly Riley Estell, USA).
Tom: I slept a lot today! Well actually I fell asleep sulking!
Our favourite comment: 'Awww baby boy, don't sulk, plan mischief instead with Pixie and Junior!Love you and your family'! (from Brina Salazar, USA).
Pouty Princess Pixie is bird watching!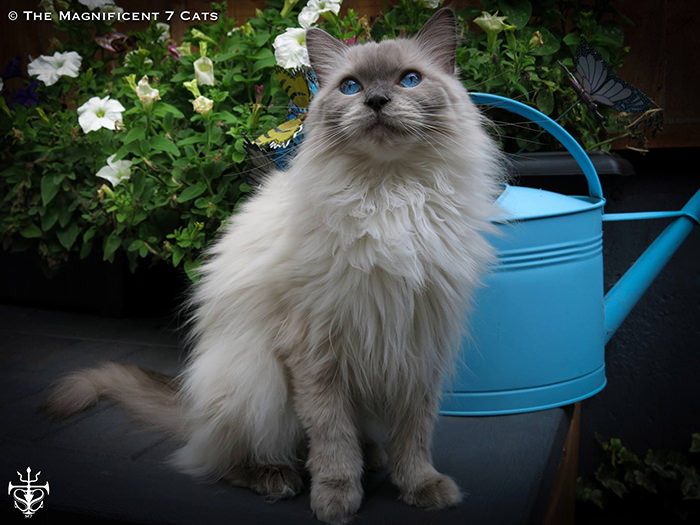 Our favourite comment: 'She is the most beautiful cat I have ever seen. Gracefulness in person'. (from Ragdoll Thorin, Brandenburg, Germany).
Mom loves her boys! Her world revolves around them.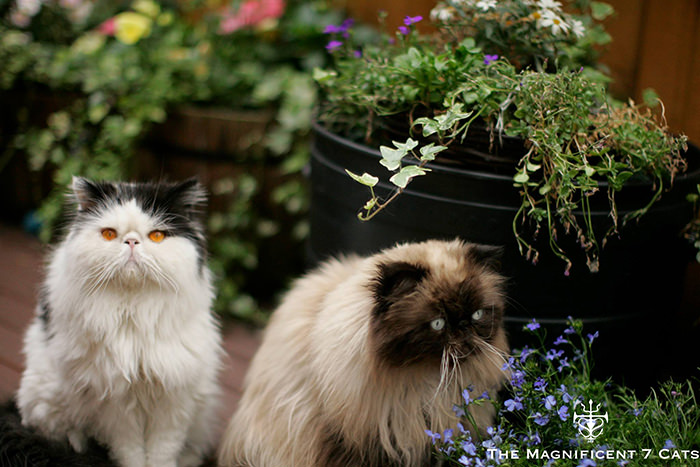 Our favourite comment: 'So beautiful. I don't think I have ever seen eyes as golden as your black and white fur baby! They are two cute babies'. (from Carlene Holland Coulon, Arizona, USA).
Come and meet all seven cats on  The Magnificent 7 Cats Facebook page or see the best of our pictures on Instagram.
We post great new photos every day and we'd love to hear from you – and your kitties. Maybe we can share your comments here!