You may remember a story we shared back in February about a kitten named Chloe, who was rescued by a team of fast-acting people just moments before she was to be euthanized. A critical member of that team was a woman named Cheri Friedman. One of the reasons Cheri was able to act so quickly to rescue little Lily was because it wasn't the first time she has saved a kitten. In fact, rescuing kittens has been the focal point of her life for the past 14 years.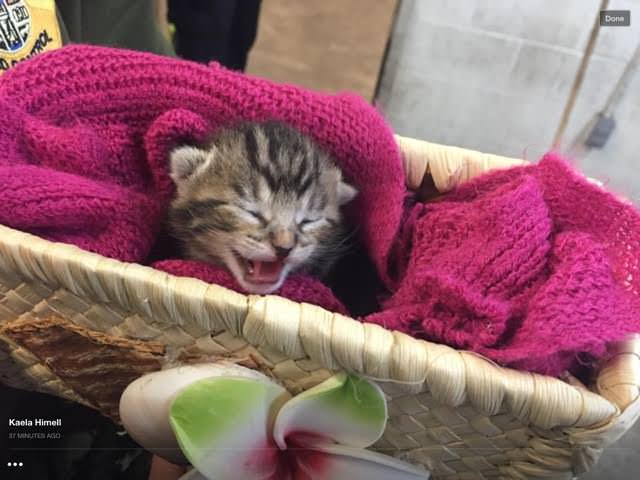 It all started in 2002, when Cheri and her family were considering adding a new animals to their household. After a bit of research, her daughter suggested the idea of fostering. "We went down to the SPCLA for a fostering course," Cheri recalls. "We were taught how to bottle feed and we came home with a litter of kittens. My daughter ended up not being half as interested as I was… but I got hooked."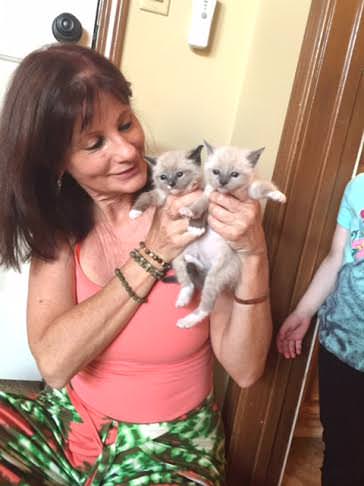 The hard part came when the kittens were old enough to be adopted and Cheri had to return them to the SPCLA. Cheri didn't know if she was going to have any response at all, but her emotions quickly overtook her. She cried in the car, after handing over her 4 foster kittens. "It was a huge loss. It was like someone tearing my baby away from me. I was hysterical."
Her husband, seeing her devastation, pulled the car to the side of the road. He told her "You can keep them, but you're not going to be able to foster anymore." It was in that moment that she realized that she really liked the idea of getting different litters and learning new things with each litter.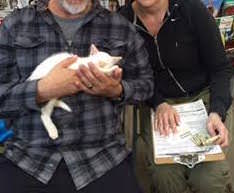 Within a month, Cheri had a new litter of kittens in her home and her home hasn't been without a litter of kittens since.
After such a long time, you can bet she has developed a very efficient system. Her two daughters have gone off to college, and she puts their old bedrooms to good use. She generally has two litters at a time these days; one litter in each room. In one bedroom she keeps a litter of kittens who don't need to be bottle fed anymore, but aren't quite ready to be adopted. They're still being socialized and learning how to use the litter box. They require very little care beyond playing and being fed twice per day. In the second bedroom, Cheri keeps a litter of more labor-intensive bottle babies that need to be fed every 3-4 hours. By the time the bottle babies are old enough to graduate to the first bedroom, the older litter has been sent off to find forever homes. The bottle baby room is then free to take on another litter, and the cycle continues.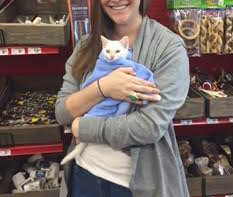 These days, in addition to caring for her own fosters, Cheri puts a lot of her time and energy into training new people to bottle feed and foster.
The best part of fostering, Cheri says, is getting to see the moment when a connection is made between a kitten and the person who is going to adopt them. The moment is so great, in fact, that Cheri calls is "magical".
Speaking of magical… in her 14 years of fostering, Cheri has cared for nearly 600 felines, including moms and babies, bottle babies, and kittens!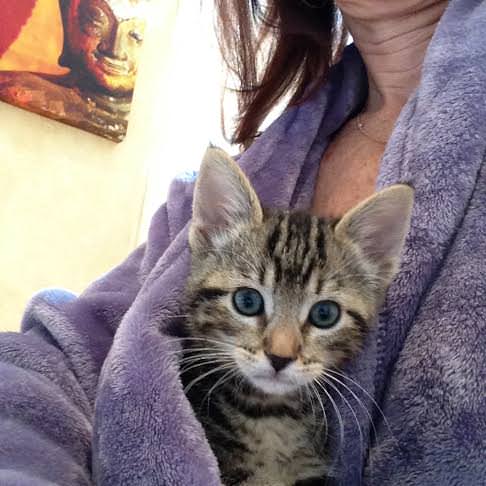 How does she keep from getting burnt out while caring for so many little ones? "I do yoga every day," she says. "I make sure the bottle babies fall into the schedule. I feed them, run to a yoga class, get a protein shake, then come back home to bottle feed them." Her grandkids play a big role in de-stressing too. "It's really good for them. They help me bottle feed and they learn compassion."
Interested in fostering? Reach out to your local rescue organizations and shelters to see what the need is like in your specific area. Once you get trained, you'll be ready to save lives.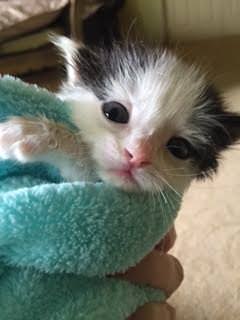 If you're interested in fostering but aren't quite sure if you have the time and energy to put into bottle babies, Cheri suggests starting with a litter that's around 6 weeks old. By that time they'll be eating on their own and using the litter box. "They'll fit into your regular schedule," she says. "It's a good starting place to see what it takes. They don't need you to be there all the time. You can still work regular hours. If that's something that ends up being easy for you, you can go one step younger with the next litter."
Learn more about fostering here:
7 Benefits Of Fostering Kittens
6 Ways To Prepare For A Foster Cat
8 Reasons To Foster Rather Than Adopt
I Attended A Workshop About Caring For Neonatal Kittens. Here Are 6 Things I Learned
Meet The 'Kitten Lady' Who Has Single-Handedly Rescued Hundreds Of Kittens