The good samaritan that rescued Chloe probably didn't understand they were leaving her in the hands of a high-kill shelter that routinely euthanized unclaimed infant kittens at closing time. Kittens who are as young as Chloe need to be bottle fed every few hours, and "pottied" (infant kittens need to be rubbed to help them poop and pee)– intensive around-the-clock attention they can't receive without being claimed by a foster family.
(Photos courtesy of Cheri and Devin)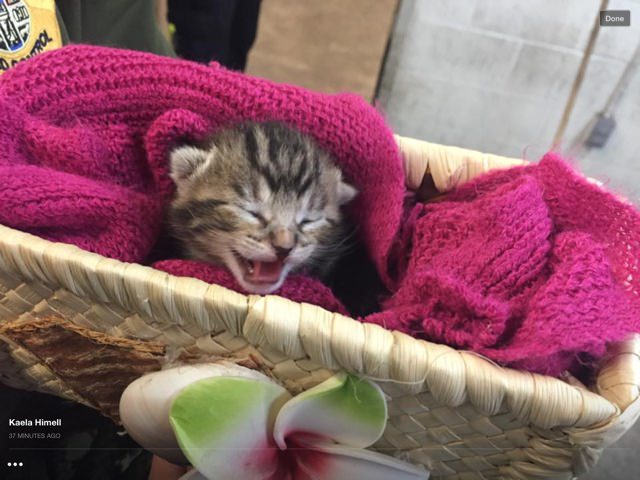 While many shelters try to give local rescuers and foster families 3-4 hours to coordinate a way claim a kitten or litter, Chloe arrived at the shelter with only moments to spare.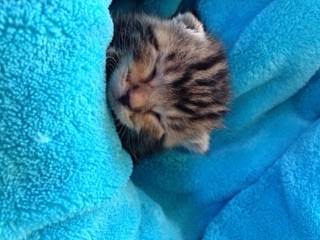 Luckily, a woman named Cheri was able to drop everything to coordinate her rescue, which included paying someone to transport Chloe to her home at 11pm, several hours after the shelter had closed.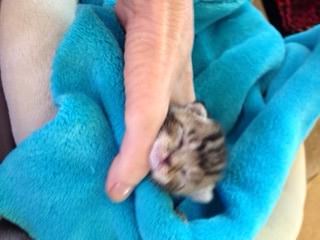 Chloe was so young that her eyes were still closed. Kittens don't open their eyes until they're around 10 days old.
Cheri fed her every few hours, pottied her, kept her warm, and gave her the love she deserved after a rough start to life. A few days later, Chloe opened her eyes!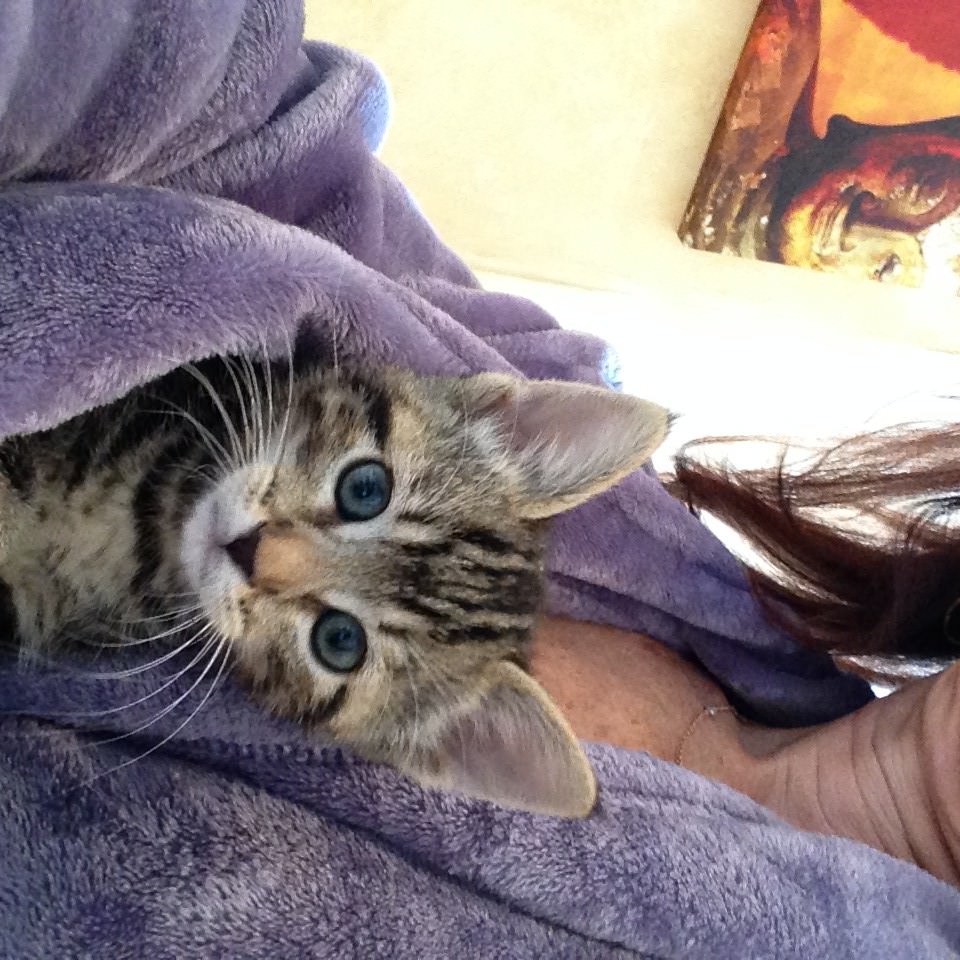 She ate well, got strong, and started to morph into a playful, curious kitten. She even met some other kittens, which helped her become  socialized.
When Chloe was old enough to be weened she was able to finally meet her new parents, Devin and Jeff.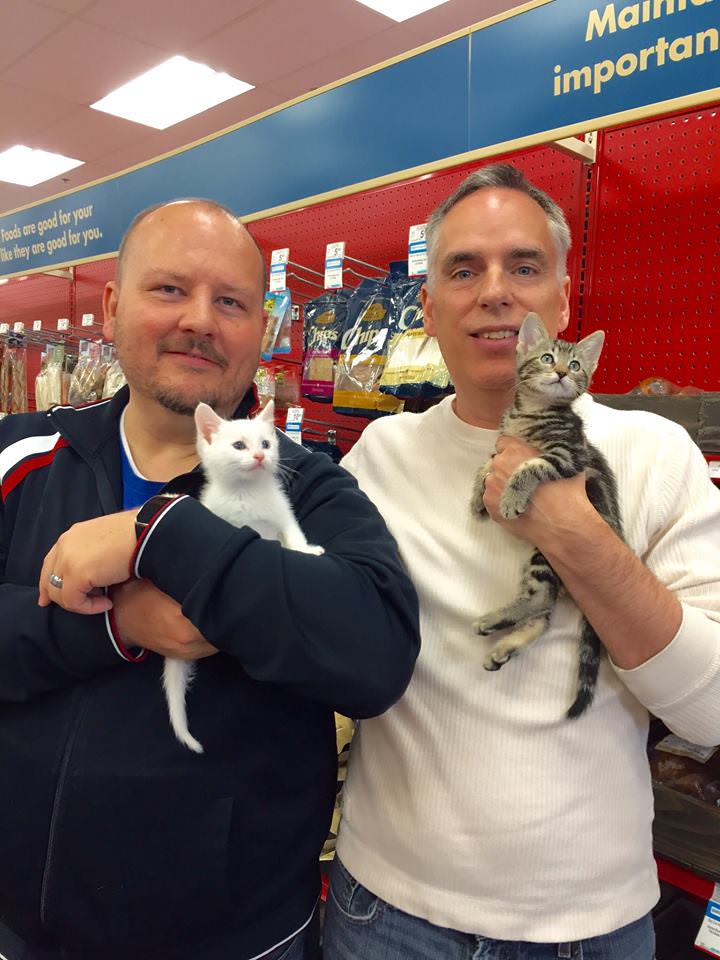 They renamed her Lily, and Lily is almost a year old now!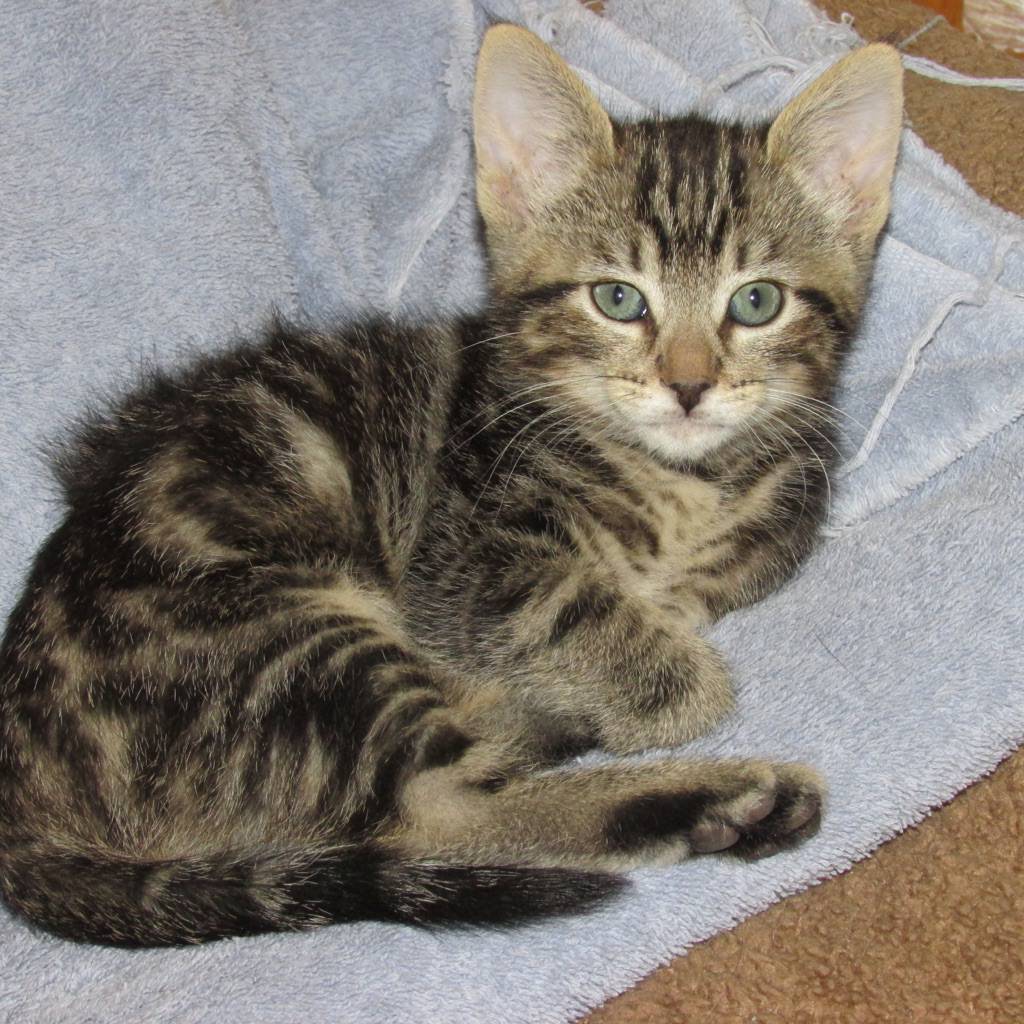 Devin says "Lily is a water cat for sure. She loves water. Whenever we're at the sink she's there batting at the water. And she loves to roll around in the water that's in the bottom of the tub after someone takes a shower."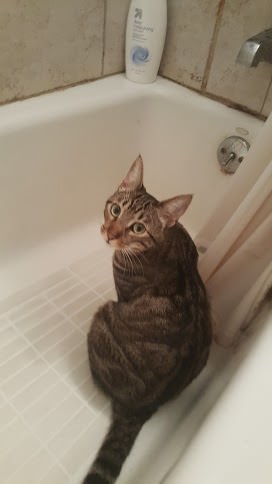 Lily also loves to cuddle and be held.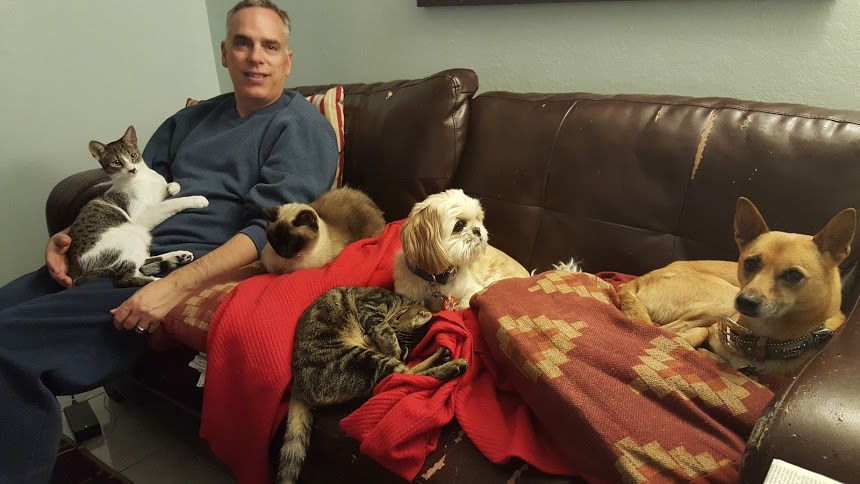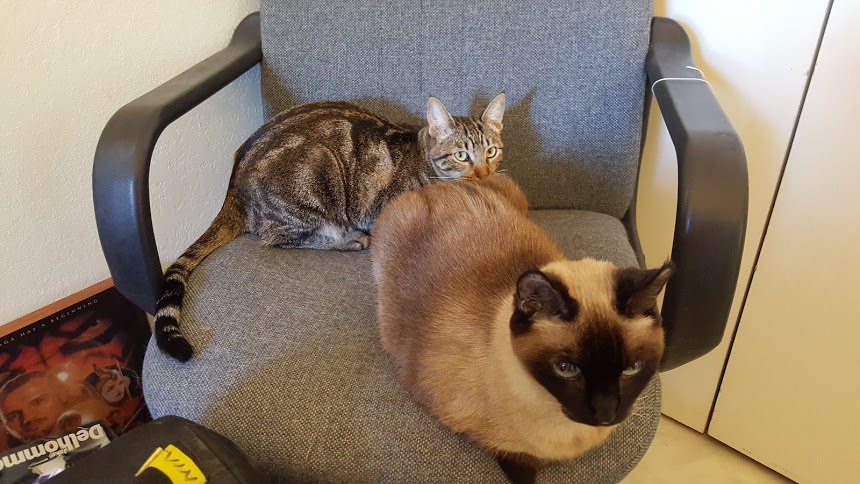 She's not the only furbaby in her family. She has a kitten brother named Bernie, an elderly cat sister, and two dog siblings! When Lily met Bernie for the first time "they hissed at each other for about a day until they got used to each other, but now they're the best of friends."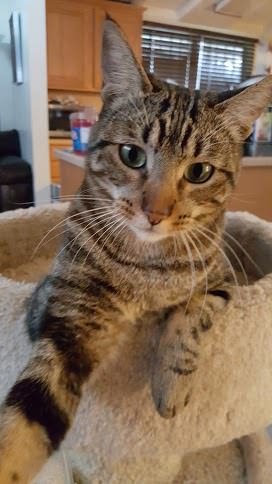 Lily may never know how many people teamed up to rescue her that night, but she is surely still feeling the love. Congrats on your furever family, Lily!