If you think the average kitten is cute, wait till you see Piglet the Super Cat! Lil' Piglet has a cleft upper lip, which makes her nose look like a teeny snout. One of the greatest things about the internet is that it allows us to follow along with the stories and lives of cats like Piglet who are a little different than the cats we may see every day.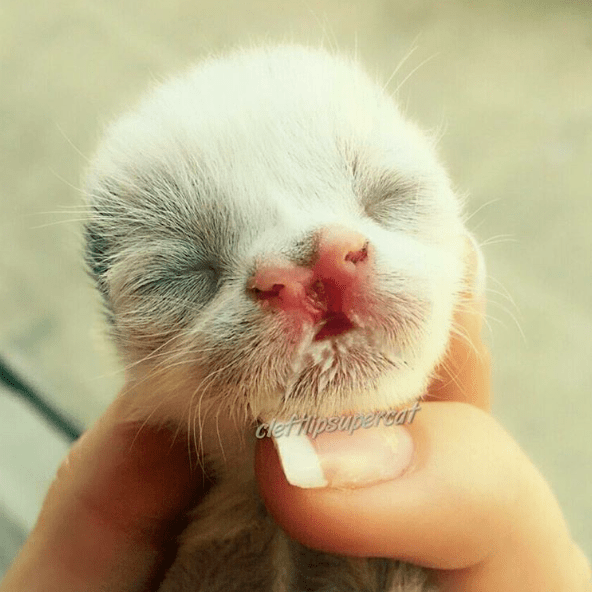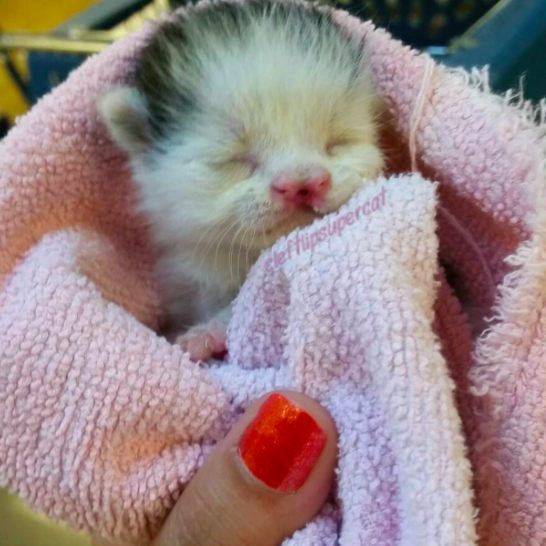 Piglet was rescued along with her orphaned littermates when they were only a couple days old, and delivered to a group of vet techs who lovingly bottle fed them around the clock.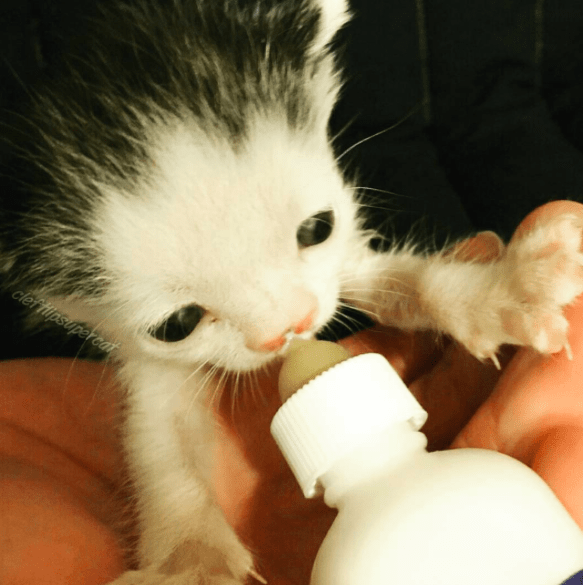 Once she was healthy and strong, Piglet went to live in her Furever Home with her new human mama, who is also a vet tech!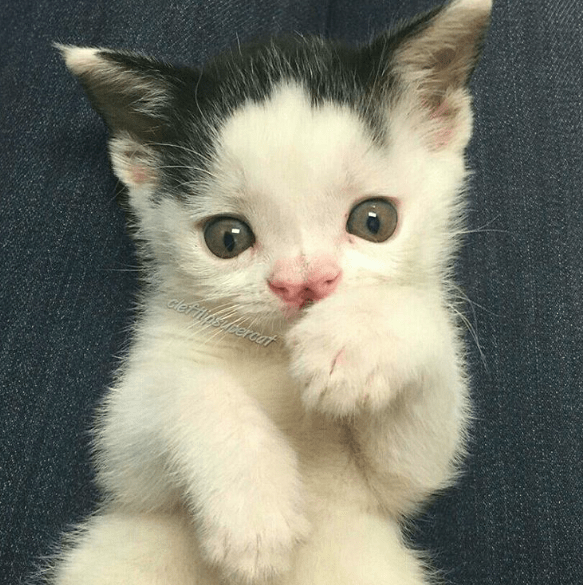 According to her mom, Piglet's cleft lip is purely aesthetic. "She has a cleft lip but her palate is 100% normal."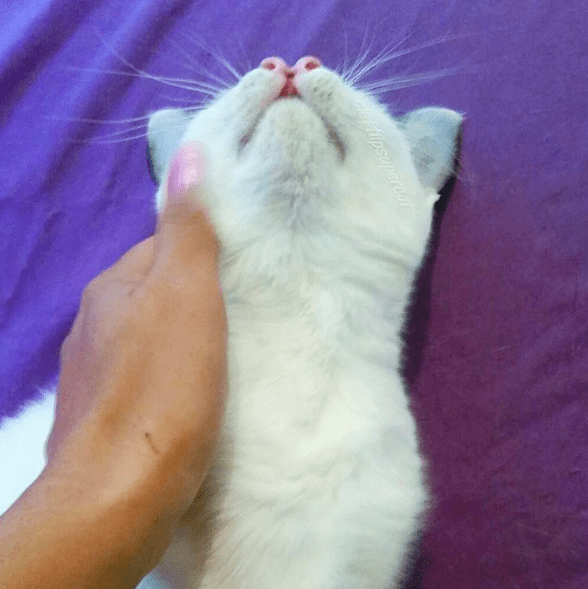 Being a vet tech, Piglet's mom was able to go above and beyond to make sure her unique look was nothing to worry about. "I am a vet tech so she has seen many different vets and specialists and they all say she should be normal and no surgical repairs will need to be made."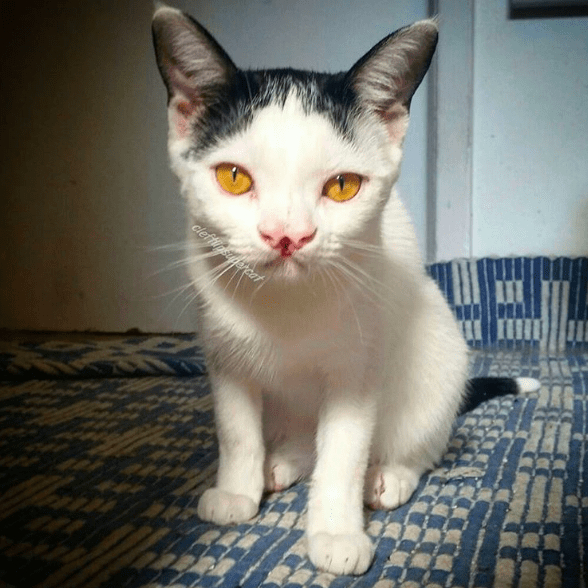 Piglet will be celebrating her first birthday at the end of this month and has grown into a beautiful and healthy cat thanks to her human mama and vet tech friends.
It looks to us like this cutie has found the purrfect Furever Home!
Want to keep up with Piglet? Follow her on Instagram @cleftlipsupercat