iHeartCats works closely with Greater Good Charities by donating part of each sale to their various charity efforts. One of these programs, Rescue Bank, works to donate quality dog food to shelters and animal rescues in need. Some organizations could not run without kind donations like this, so by supporting us you're making happy endings like the ones below possible!
Ever wonder why there are separate types of foods for kittens as opposed to adult cats? Kittens have different nutritional requirements because they're growing and expend more energy than adult cats do. The first few months of a kitten's life, proper nutrition is not only important for their health but their survival.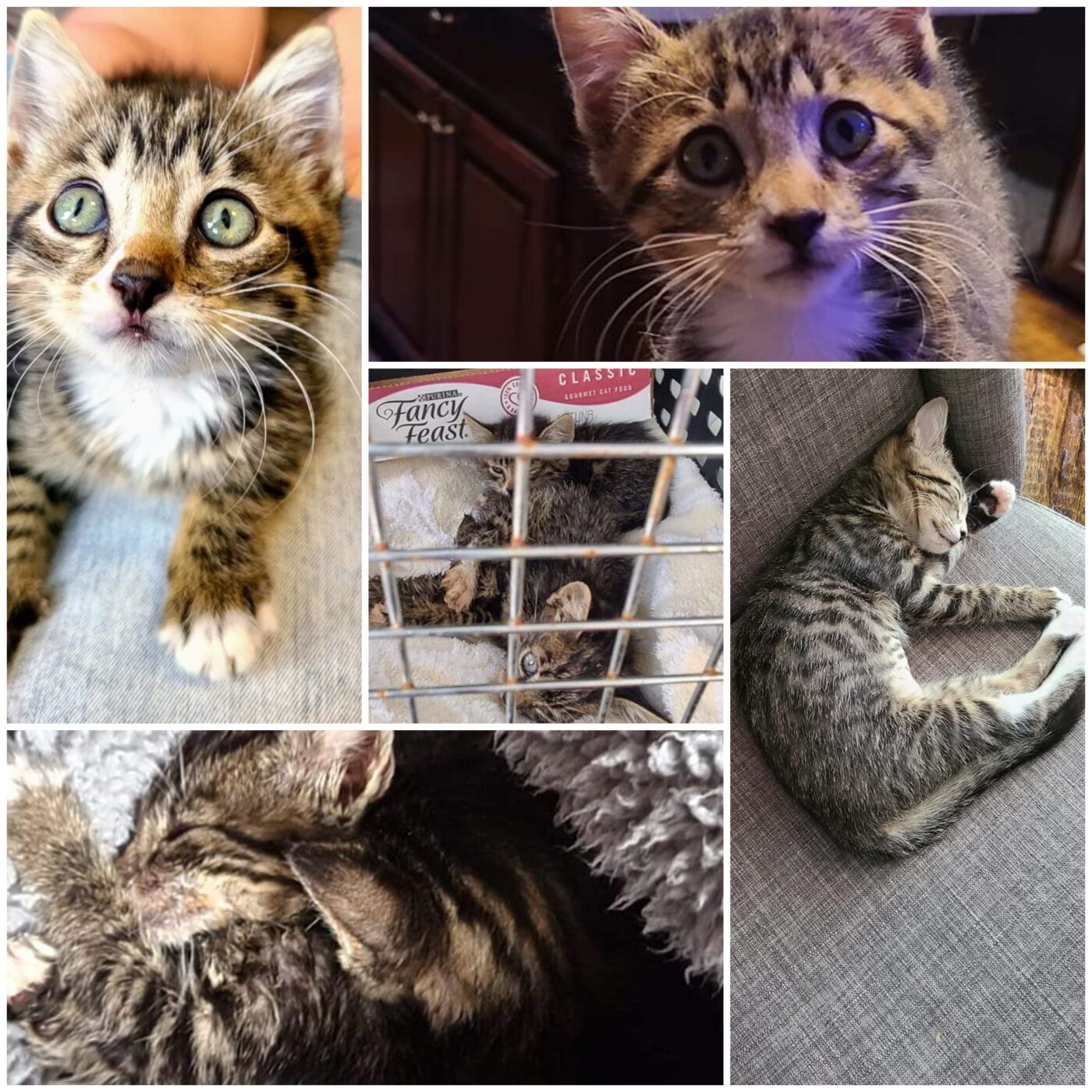 Two stray cats found by Averting CAT-astrophe, a rescue in Arlington, Texas, didn't have this vital nutrition in the early days of their lives. Both kittens were extremely malnourished and covered in fleas. The female kitten couldn't even walk.
Full Bellies Make A Huge Difference
Averting CAT-astrophe named the male kitten Jack and the female Jessica. Both were in poor shape at first, but poor Jessica desperately needed help. According to the rescue, she would even "topple over in her litter box while potting because she was so weak."
The rescue worked with Jessica for hours teaching her how to walk, and had to feed her with a syringe. Jessica needed this kind of hands-on care, and because Averting CAT-astrophe benefits from Rescue Bank food, they were able to save her.
Two Survivors Adopted Together
After surviving this ordeal and becoming healthy enough, Jessica and Jack got adopted together! According to Jessica and Jack's new mom and dad, these two have "brightened up their home."
They'll never have to worry about where food is coming from again. Plus, they have a lovely home and another fur sibling (of the canine variety.)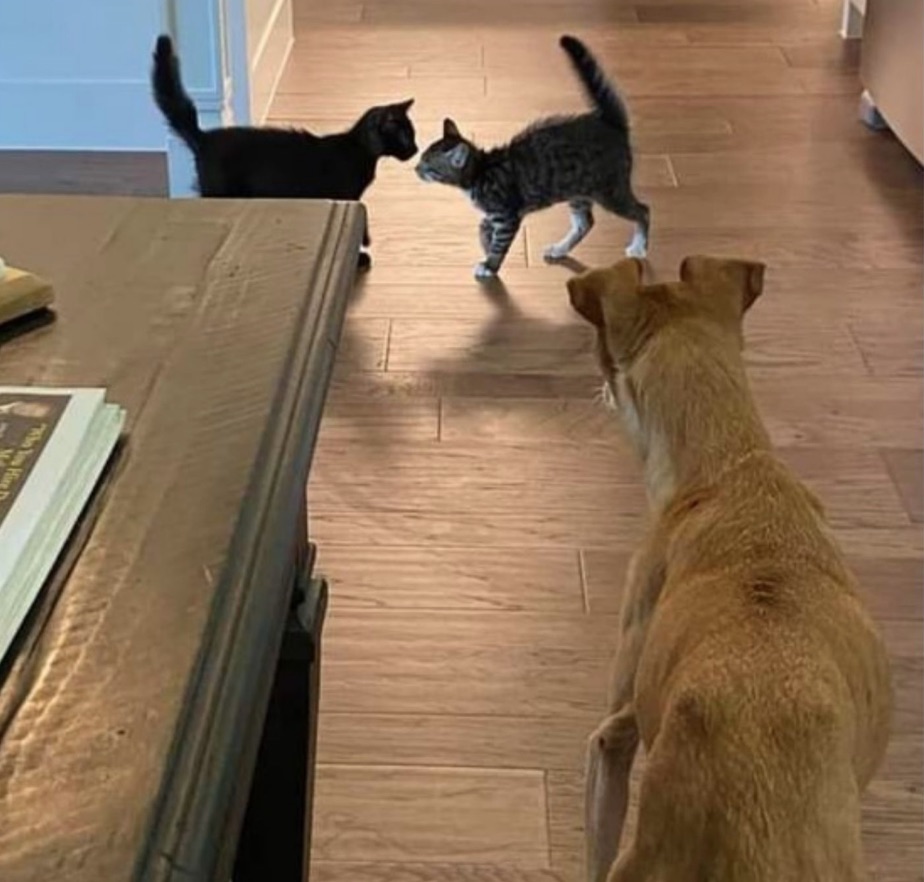 This happy ending is the result of Rescue Bank's model, Averting CAT-astrophe's hard work, and your support!
What Rescue Bank Means To Organizations Like Averting CAT-astrophe
Rescue Bank operates on a national food bank model. That means they receive food donations from manufacturers and retailers and distribute them to their partner organizations. 
Since Averting CAT-astrophe saves money on vital nutritious food, they have more to put towards rescuing other kitties and pricey things like medical care.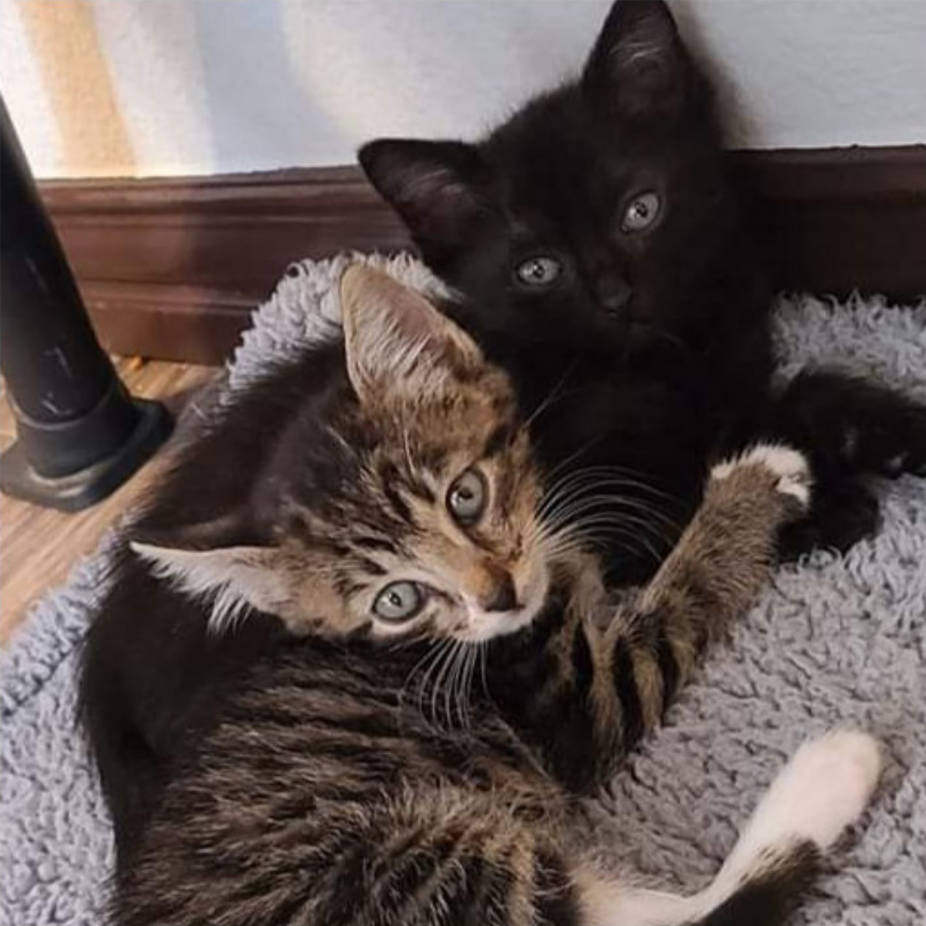 Averting CAT-astrophe shared:
"Getting food from Rescue Bank really helped give these 2 the nourishment they needed to grow up and find a furrever home!"
A weak little kitten who couldn't even stay standing is now a happy little house cat. Plus, these two cuties got to stay together, for life.
When you shop eligible products on the iHeartCats.com store, you're helping fund Rescue Bank so they can pay it forward to kittens like Jessica and Jack. Thanks for supporting us so we can support them!
Shop & Give Back!
The following products provide quality dog food for shelters and rescues, helping them reserve more of their precious funds for medical expenses, supplies, and spreading the word about their adoptable pups. Learn more.