At iHeartCats.com, we aim to give cats and kittens a better life, and one way to help cats in need is by filling their food bowls. But we can't do it without you. Because you shop the iHeartCats.com shop, you're helping shelter cats get the nutrition they need. With each product purchase on our website, you'll be providing a certain number of daily meals to shelter cats thanks to a partnership made to do good. So, how does it work?
It's easy. You shop and buy, and we take care of the rest thanks to a partnership between iHeartCats.com and Greater Good Charities. The Rescue Bank, a pet food distribution initiative within the family of Greater Good Charities, has been keeping hungry bellies full for over a decade. This vital program is saving lives with the funds that come from your purposeful shopping. To date, the Rescue Bank has delivered over 275 million meals to shelters and rescues across the country. And with your help, we're making that number grow!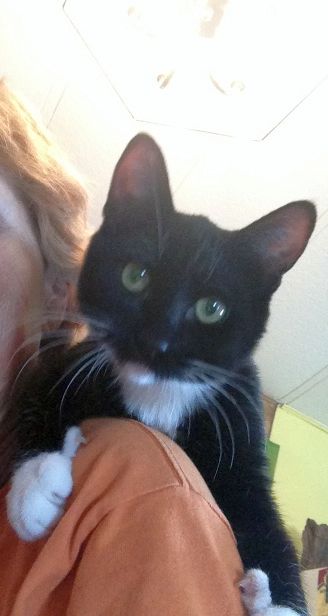 Finding Homes Without Food Insecurity Worries for Cats
Welcome Home Small Animal Sanctuary in Lucerne Valley, California, is one of the many rescues receiving food donations from the Rescue Bank. Every day, this group of dedicated animal lovers works hard to bring comfort and joy to cats and kittens in need. And recently, kitten McIntosh and his mom received the kindness and the full bowls Welcome Home offers to all their rescues. These two vital ingredients help stray cats ease into forever homes, and this pair was no exception.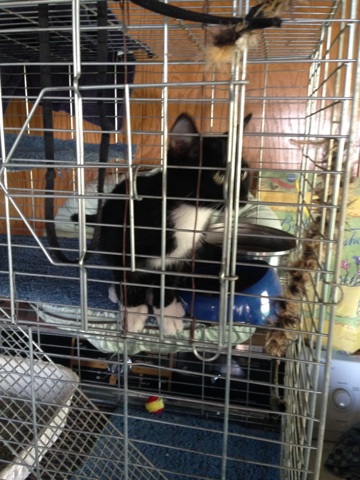 Welcome Home  first met the feline pair when staff and volunteers set out to trap two cats living near "a shell-of-a-shack in the desert." Abandoned and left to their own devices, McIntosh and his mom survived on bugs. Such a diet left them too thin for comfort. But, as cats can be wily, it took about two weeks to trap them. Then, another three to handle them safely. They had certainly grown wild in their time in the desert.
"After the 'making friends' period passed and they began to purr when we held them, we were able to trust them to have run of our Sanctuary," shared Welcome Home.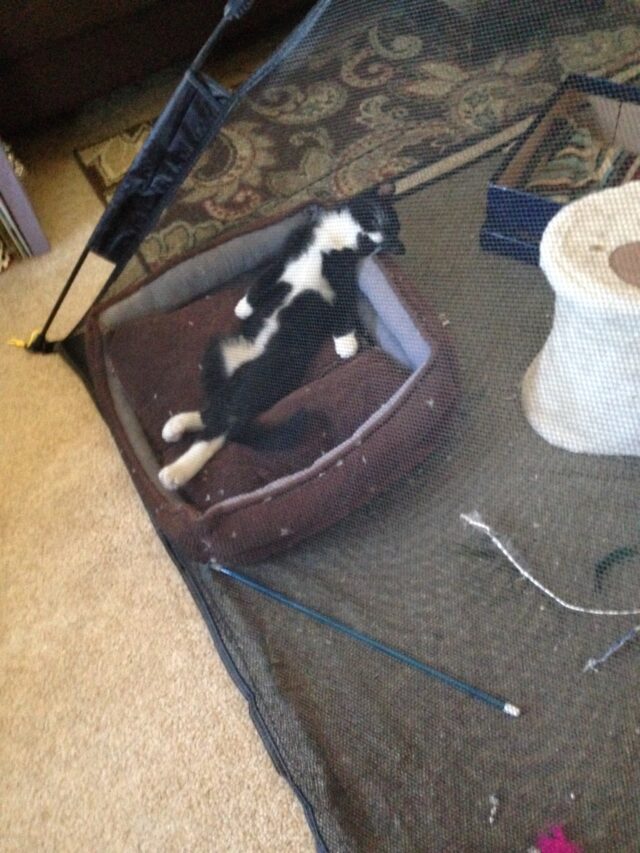 Going Home with Tummies Filled
The Sanctuary wouldn't be this pair's last stop, though. Their forever family was waiting.
"Once they were fixed and nurtured to optimal health, they were adopted by a childless couple who adore them!"
Now the happy purr children of their family, McIntosh and his mom thank you for your part in getting them home. Your taste for purposeful shopping sparks the whole process. And rescues like Welcome Home appreciate it more than you know.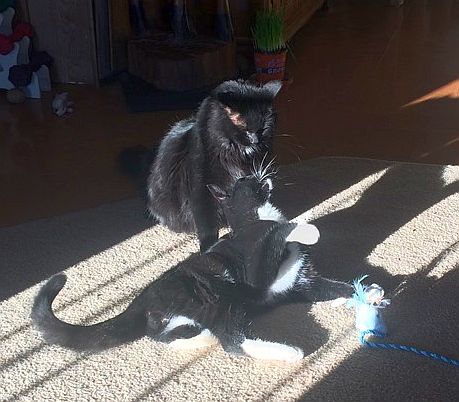 "Without your aid we would be forced to turn away so many who need a second chance," said Welcome Home. "Those animals that have major issues & are not rehome-able, we keep & care for the rest of their lives, ONLY possible by the power and blessing of your donations!"
Rescue Bank and you are saving lives, so treat yourself to a little something extra. Better yet, get your cat a special treat that saves the lives of felines in need!
Shop & Give Back!
The following products provide quality food for shelters and rescues, helping them reserve more of their precious funds for medical expenses, supplies, and spreading the word about their adoptable pups and kitties.

Feature Image: Welcome Home Small Animal Sanctuary