A Minnesota woman named Sandra came across a post from The Animal Humane Society on her Instagram feed one day. It showed a video of Bruce Willis the cat, a 6-year old Tomcat who likely lived on the street for years. The post broke her heart, and she decided to visit Bruce Willis at the shelter.
Bruce's droopy ears and squinty eyes make him look permanently forlorn. In a YouTube video that tells Bruce Willis' adoption story, Sandra describes the cat the day she first met him in person.
"I walked into the shelter and he was in a kennel, and he looked even sadder in real life than in the picture."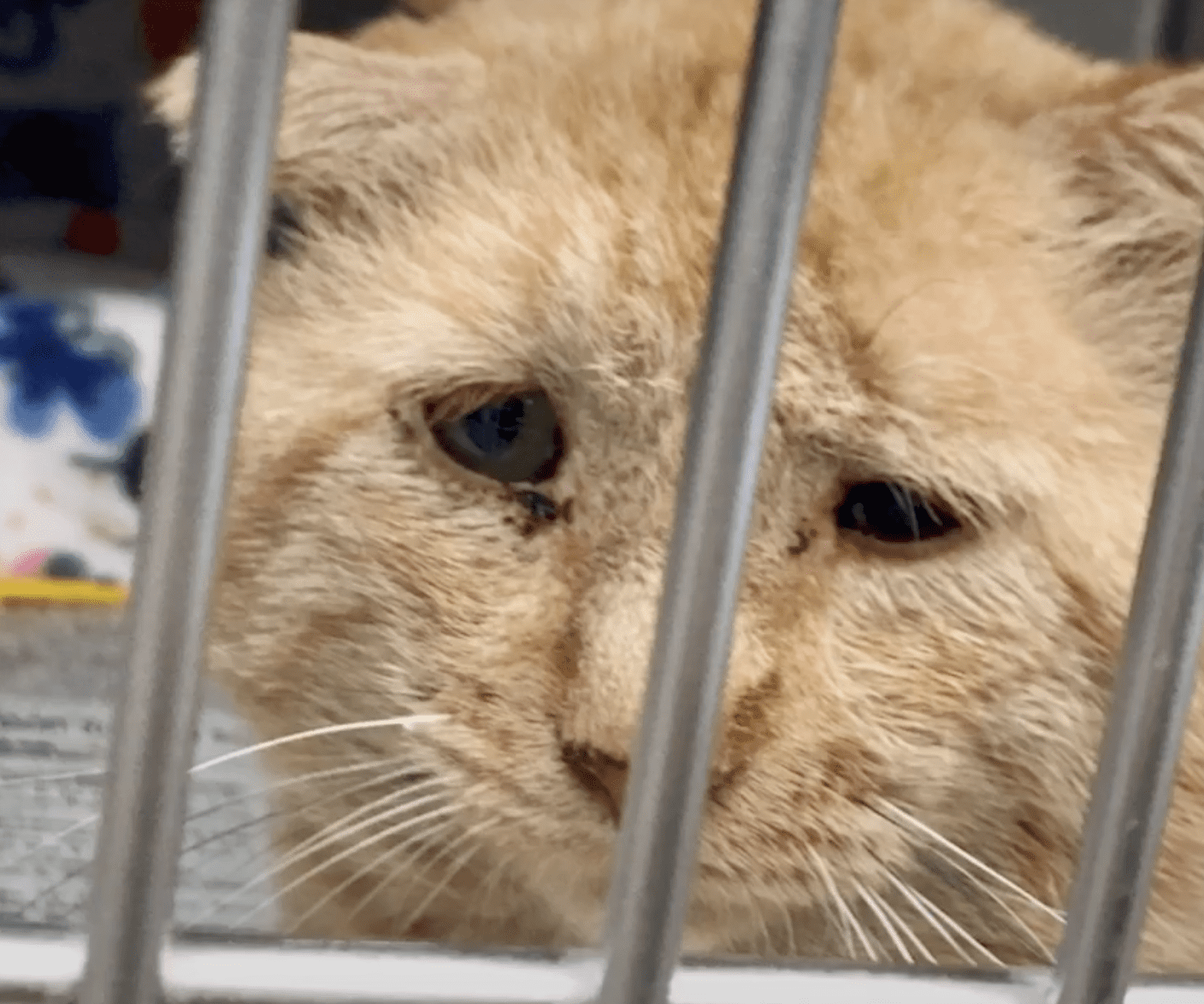 A Rough Life: "You Could See It On His Face"
Bruce is FIV positive. He's also covered in scars from a life on the streets. The first few times Sandra came to visit him, he was pretty sick.
"You could see it on his face that he had lived a rough life."
It crushed Sandra to see this cat in need that she couldn't help.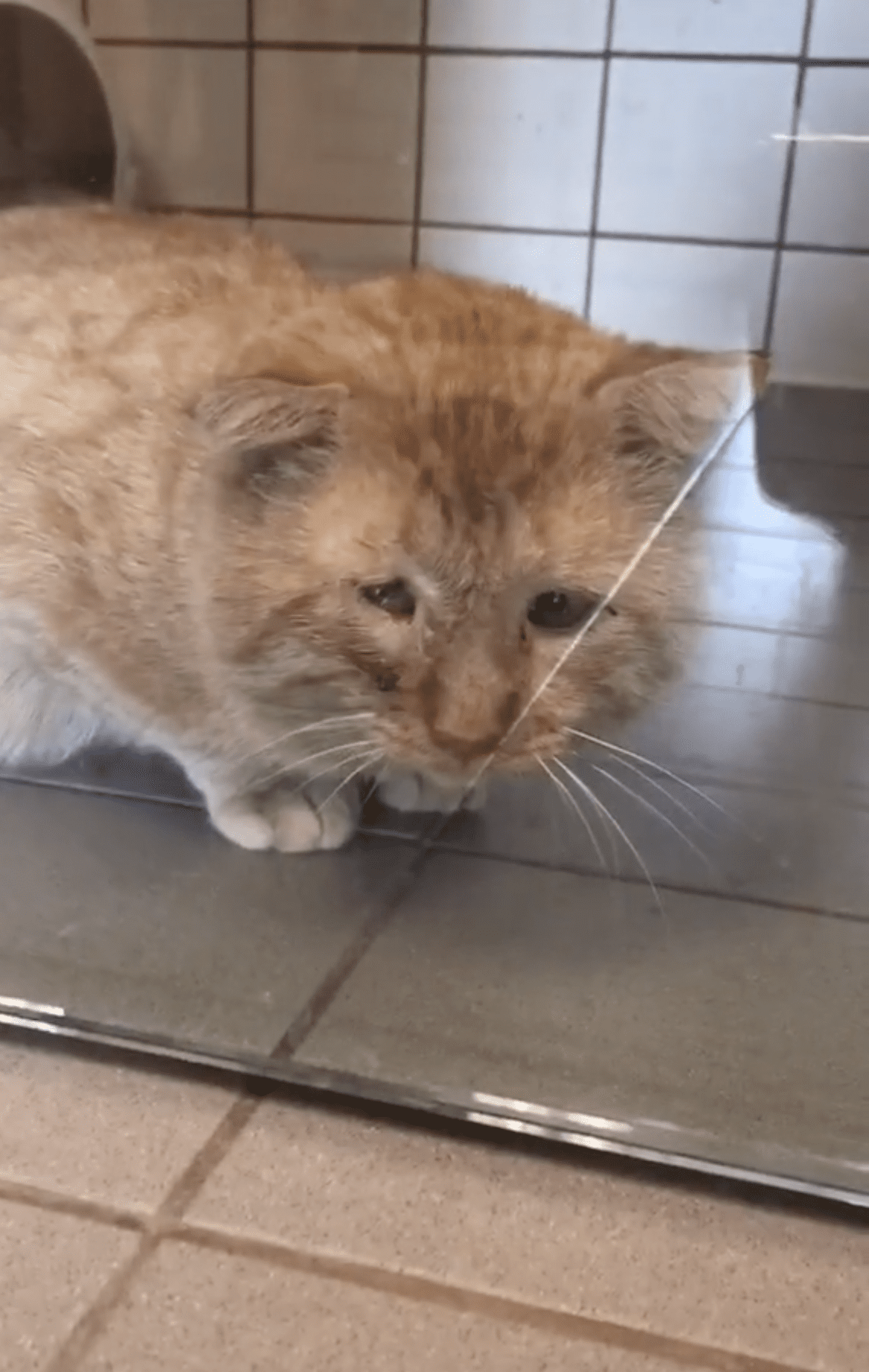 She decided that if by a certain date Bruce hadn't been adopted, she would rescue him. That day arrived, and she went to her landlord for permission to save Bruce Willis' life. Her lease didn't allow pets, but she somehow convinced her landlord to make an exception.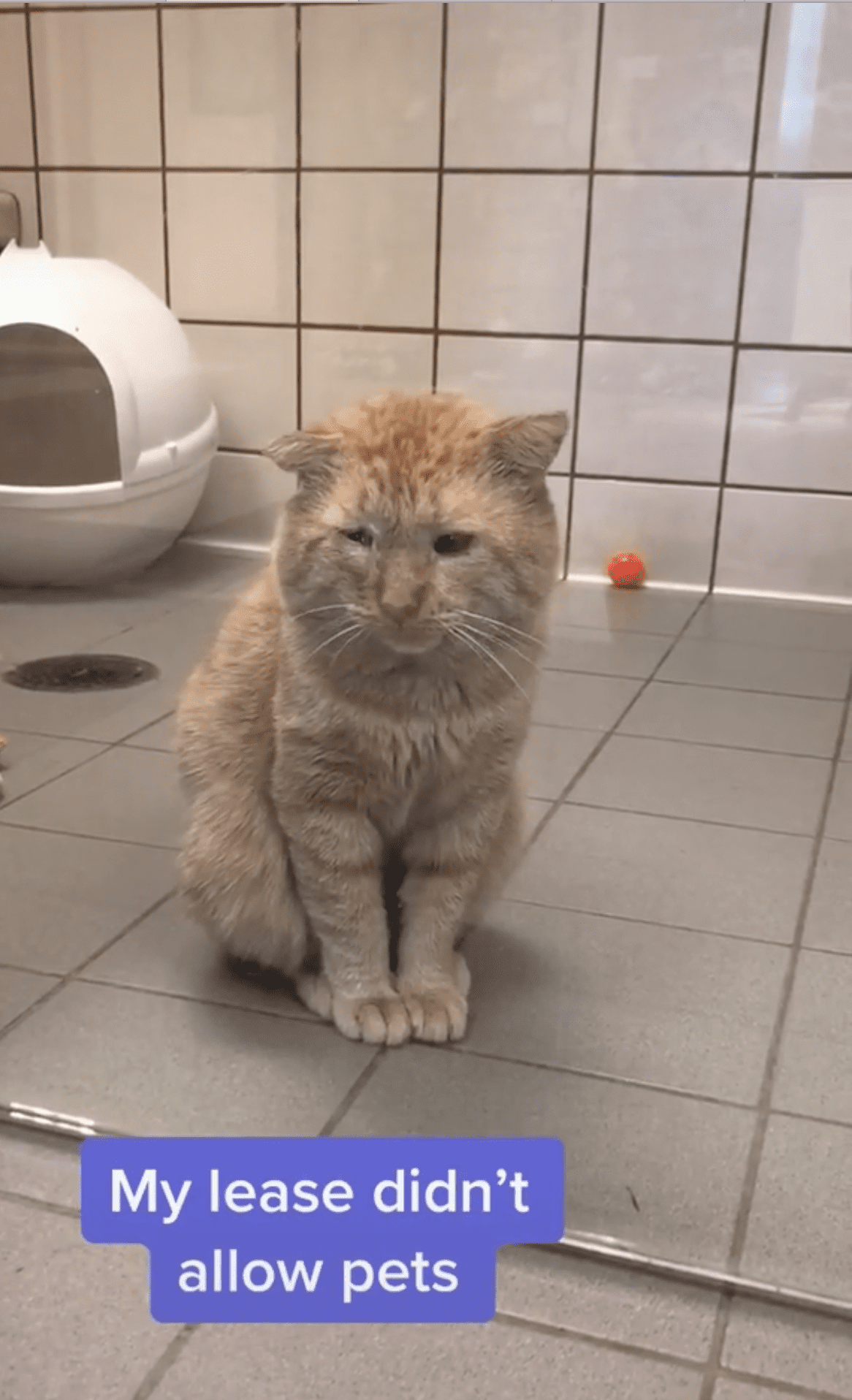 The next day, she brought Bruce Willis home.
Rescuing A Sick Cat: Costly, But Worth It
In addition to his FIV, Bruce would need a few teeth extracted, an expensive surgery. Sandra hesitated at first about what she was about to get into. That hesitation vanished once Bruce Willis immediately let her know how grateful he was.
"He looked around for a little bit, but then he just laid on the floor and started purring. And he was so happy, he didn't stop purring all night."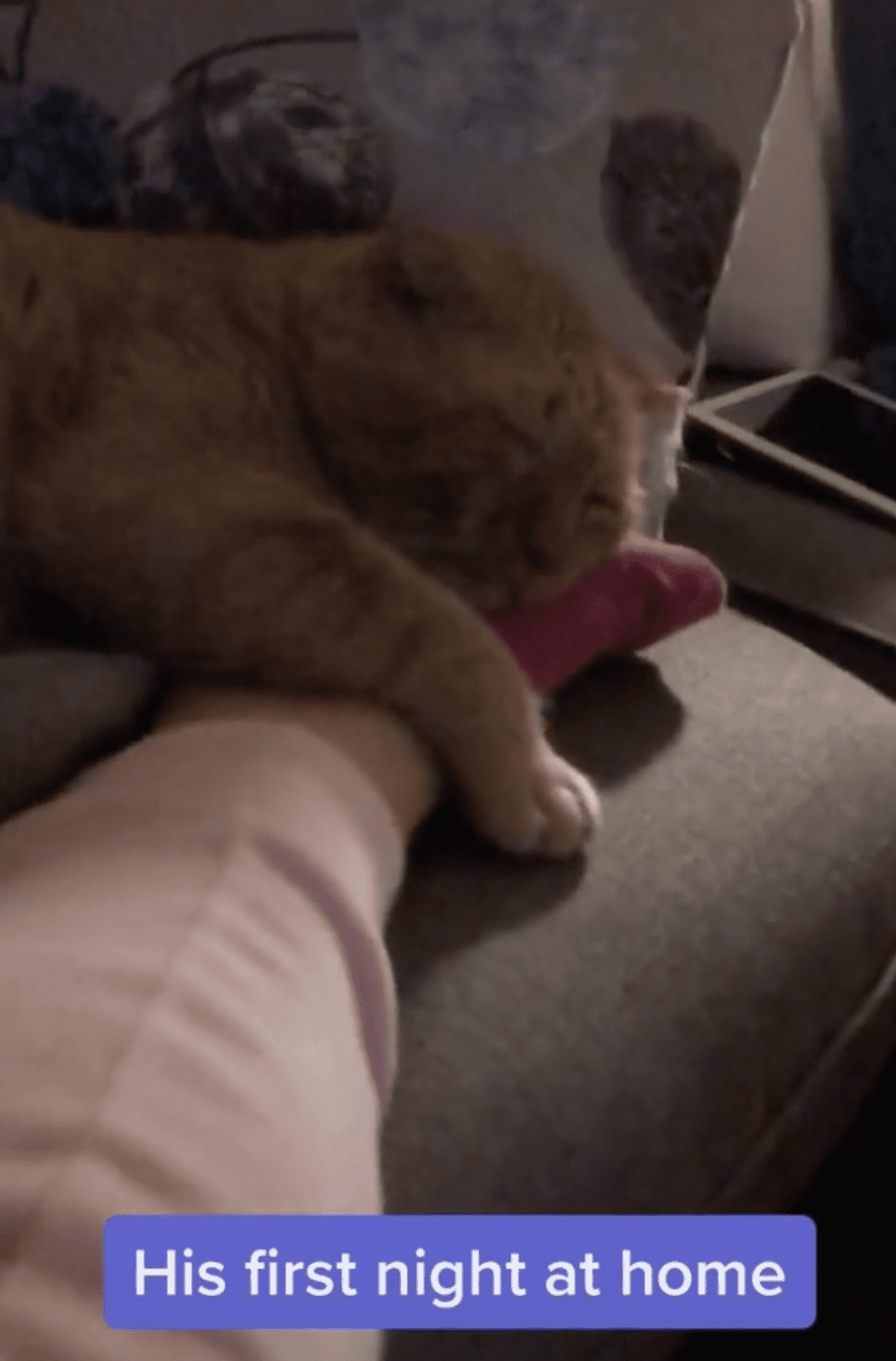 In an Instagram post celebrating Bruce's "Gotcha Day," Sandra explained that caring for Bruce wasn't totally smooth sailing. Still, all the hard work completely pays off.
"It didn't happen overnight, but slowly, our days got better. I found food that he could eat, he didn't need any more medications, and he started sleeping all night next to me on what has now become his pillow. Today it has been one year since I brought him home and I wouldn't change a thing."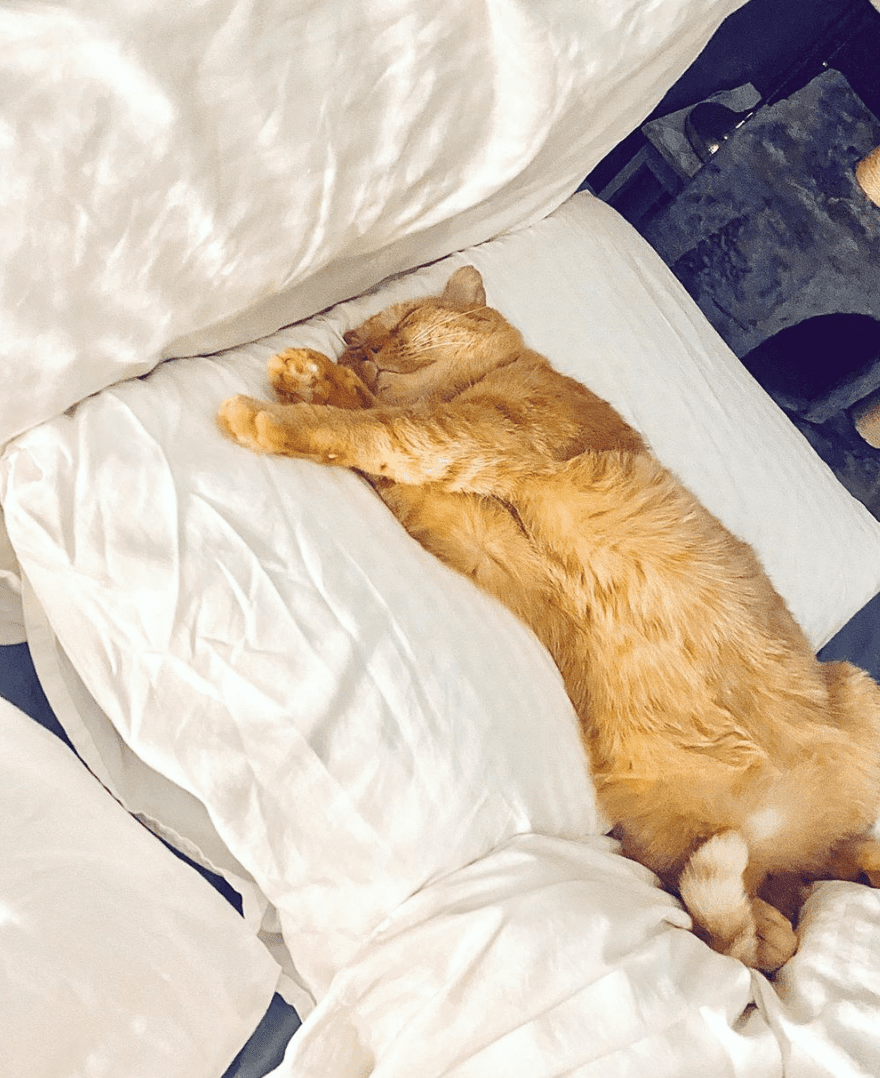 Commenters on the touching video also expressed their appreciation for Sandra's kindness:
"I visited CR humane society and I saw him too. I sat with him for hours just crying and praying he would have a good home. I couldn't take him because i have other cats and i couldn't risk them catching FIV, but this just proves that he was meant for you. I could just tell there was something so special about him. Thank you so much for giving him the love he has always deserved. you are an amazing person." –Natalie Hebzynski via YouTube
"The Happiest Kitty I Know"
Now in his forever home, Bruce Willis is spoiled constantly. He gets plenty of pets and chin scritches.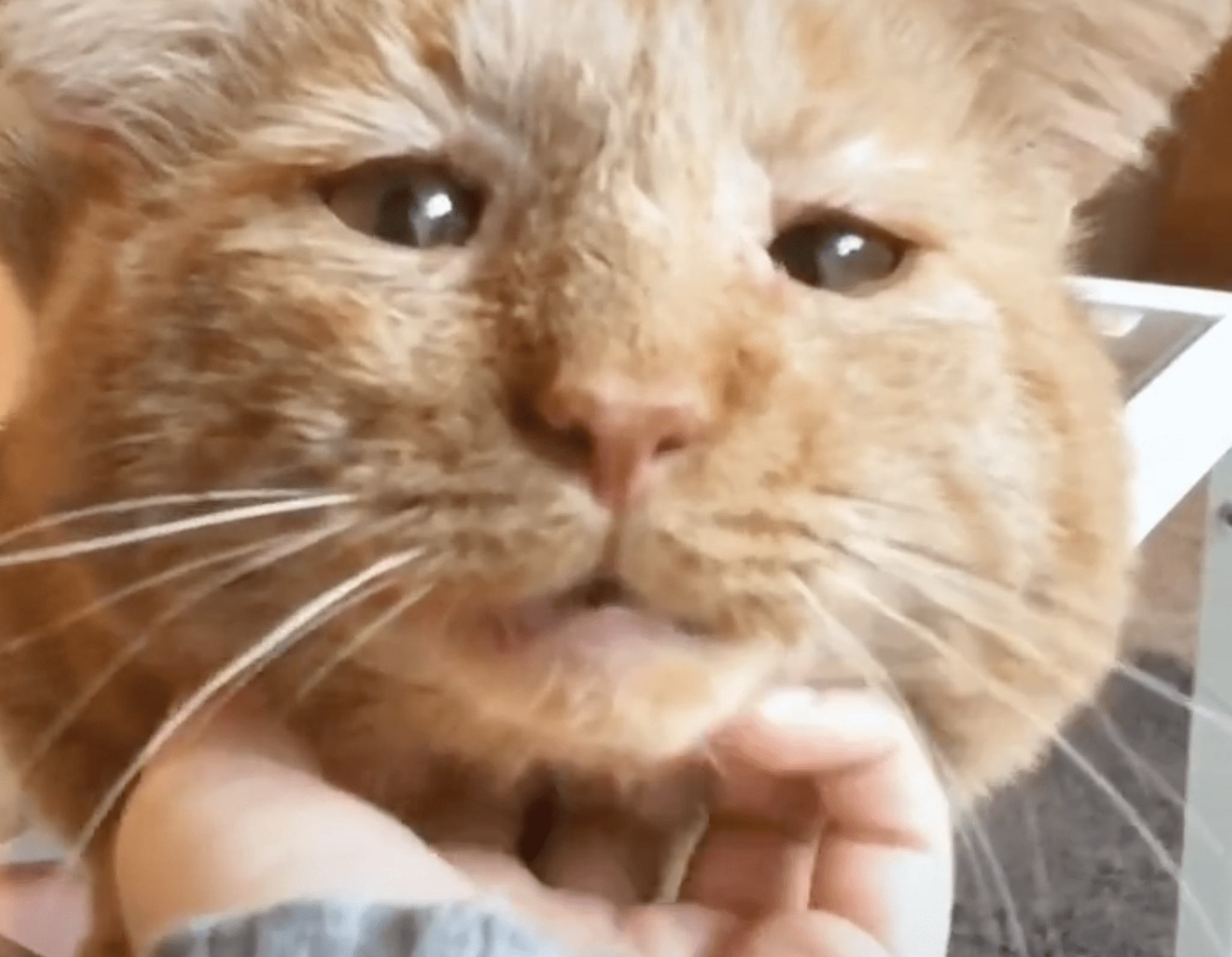 He enjoys an occasional feast at the table.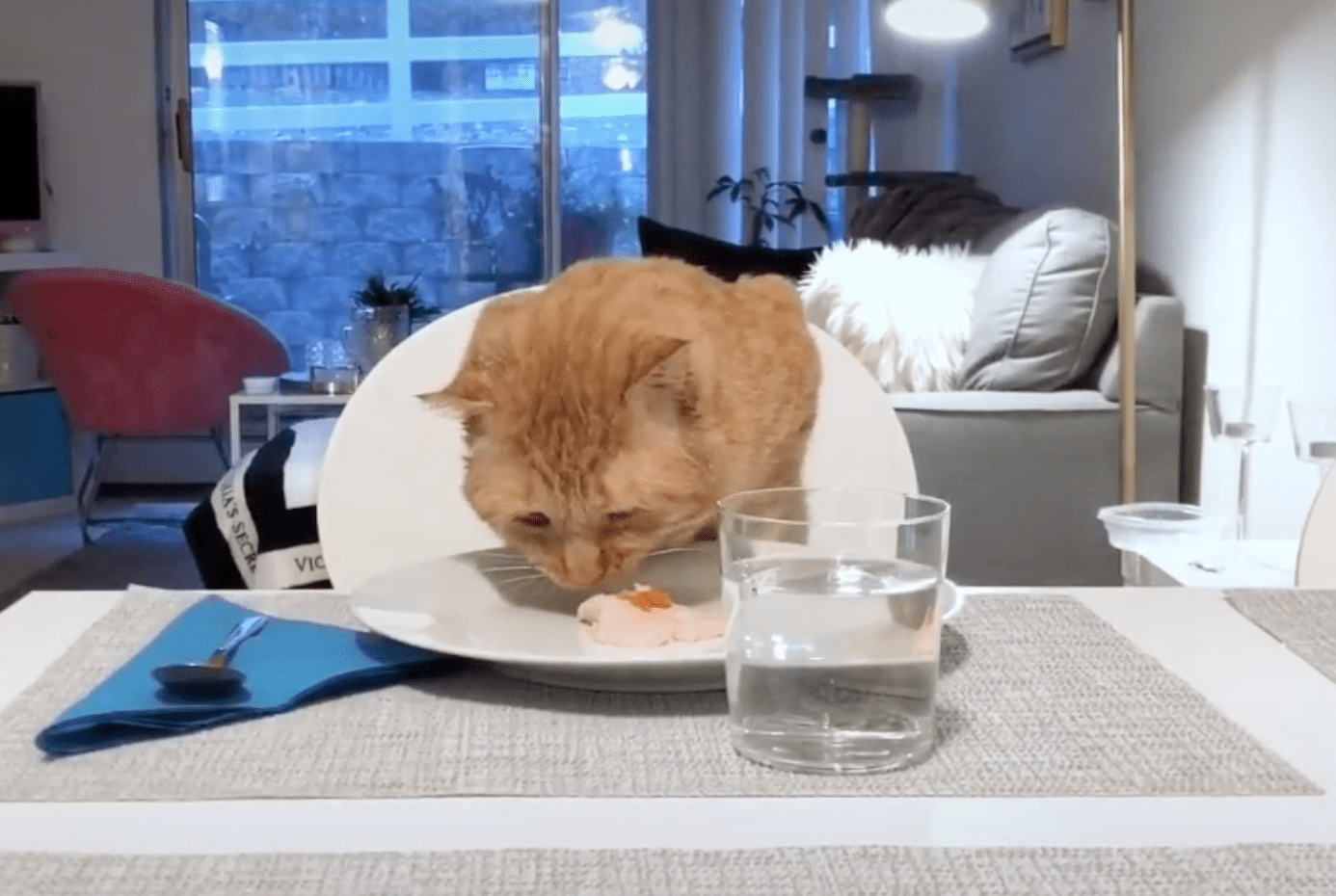 Above all else, Bruce has someone to love, and she loves him a whole lot too. You can follow him on TikTok, Instagram, and YouTube for more updates on his happy new life.
H/T: Daily Star
Featured Image: @mrwillisthecat/TikTok