September is National Disaster Preparation Month. All around the country, people are learning how they can protect themselves, their property, their communities, and their pets if disaster strikes. It's not easy to think about our cats being in harm's way, but being prepared for anything is a huge step towards being able to act quickly and confidently in the face of a disaster. Here are 6 things you can do now to keep your cat safe.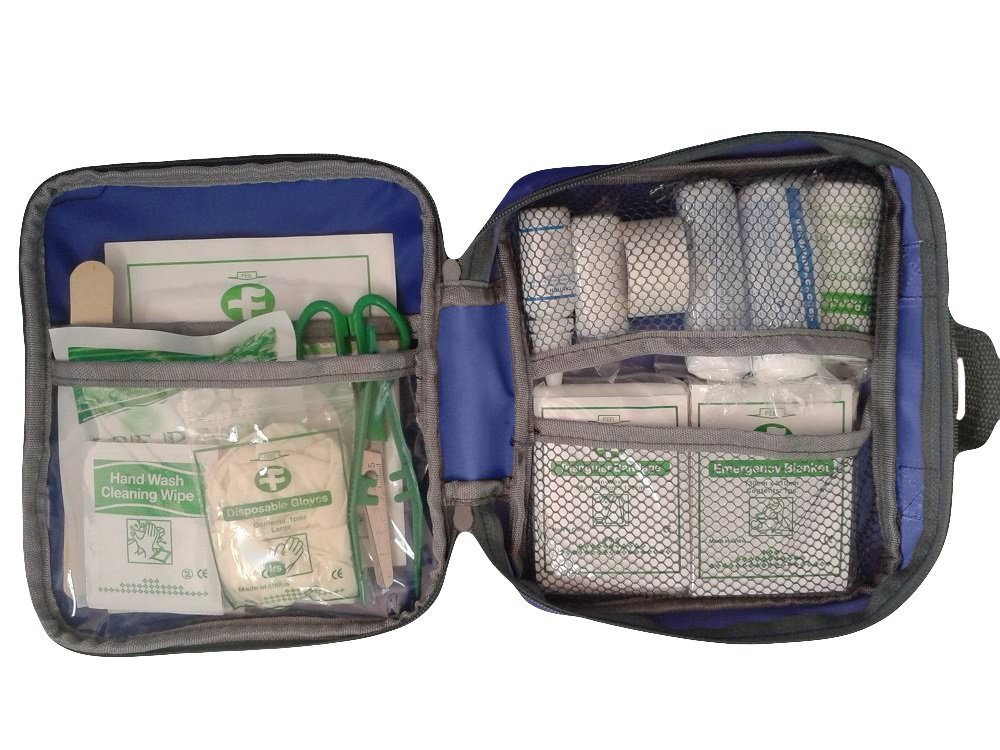 Image Source: JoJo Modern Pets via Amazon.com
1. Have a First Aid Kit and Knowledge
Having a pet-specific First Aid kit on hand can help you keep an injured or sick cat comfortable until you're able to get professional help. There are many pre-made kits available online and at your local pet supply store. If you'd rather assemble your own, the Humane Society has a great list of what you should include.
Of course, a First Aid kit will only come in handy if you know how to use what you find inside. Consider taking a pet first aid class in your community or online, or studying a book that will walk you through basic procedures.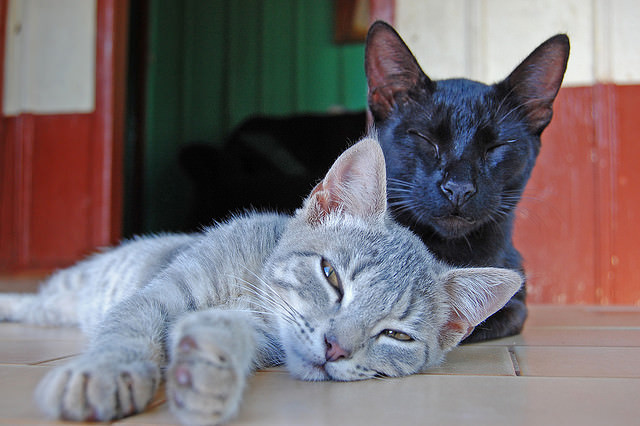 Image Source: Bruno Caimi via Flickr.com
2. Gather Other Necessities
If you need to flee your home quickly due to a fire, flood, or other disaster, your cat will need access to her basic necessities. In a waterproof bin, keep a few days worth of food, litter, a spare litter box, and any medications that your cat requires (keep an eye on expiration dates). Don't forget to include a can opener if her food requires one. Keep the bin in a place that will be easy to access, such as a closet near your front door or in the garage.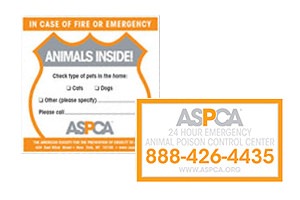 Image Source: aspca.org
3. Place a Pet Alert Sticker on Your Window
Since cats tend to hide when they are scared, they can easily get passed by in a rescue effort. Placing a pet alert sticker on your window will alert rescue workers to look for her. Get a FREE Pet Safety Pack (Including a window sticker) from the ASPCA.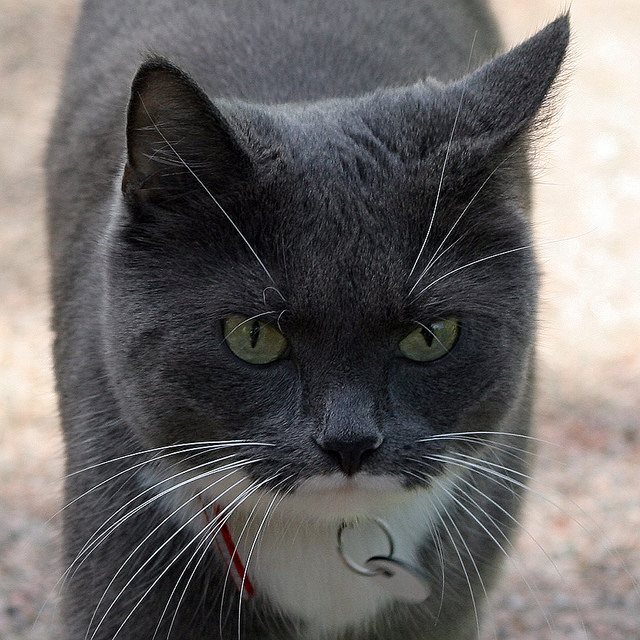 Image Source: Tomi Tapio K via Flickr.com
4. Make Sure Your Cat is Identifiable
It's not uncommon for cats to run away when they are panicked. Even indoor cats should be identifiable in case they suddenly find themselves scared in the great outdoors. Getting a collar with a basic ID is relatively inexpensive. For a little more money, upgrading to a PetHub ID will allow you to create an online profile for your cat, which can give valuable information to whoever finds her, such as any medications she requires or critical health issues she may have.
If your cat has a microchip, make sure to keep it updated with your current contact information.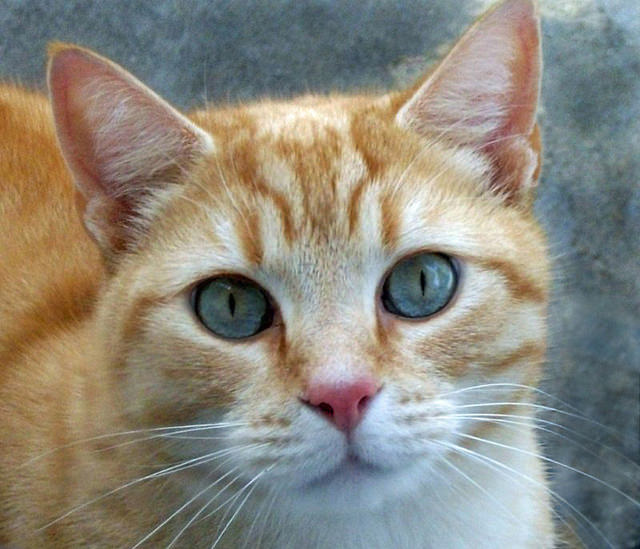 Image Source: OhLizz via Flickr.com
5. Keep Recent Photographs
Recent and clear photographs will come in handy if you need to make posters in the event that your cat goes missing during an emergency. Don't forget to take pictures of any distinguishing marks or features that could help a stranger identify her.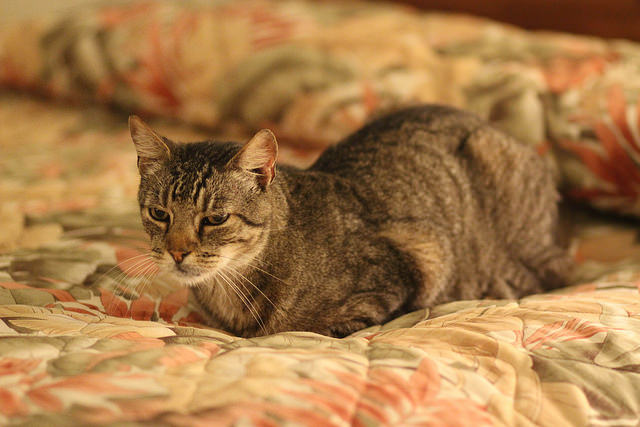 Image Source: Ryan Lackey via Flickr.com
6. Know Where to Go
Knowing ahead of time where you could go if disaster strikes will help lessen the stress if you ever need it. Think of friends and family that could take your family and cat into their home for a few days. In the case of a natural disaster that affects your community, know which area shelters will allow you to bring your cat. It's also helpful to know which hotels are pet friendly.

Did you like this?