Four years and 2,000 miles had separated Hemi the cat and his family, but that didn't stop him from wandering back into their lives last week. Hemi had been a part of the Connell family since 2009, when they found him as a kitten. They weren't planning to keep him, but they quickly fell in love. So when he went missing in 2011, they were devastated.
(All images: WNCT-TV 9 via YouTube)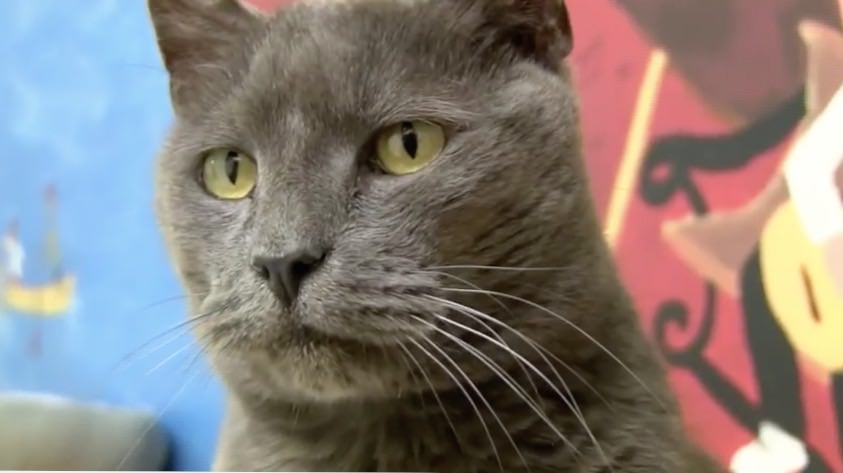 Robert Connell, a former Marine, was deployed in 2011 from his home in North Carolina. Around the time he was leaving, his wife and two kids moved into base housing in Cherry Point, NC. Robert's wife, Jennifer, remembers that Hemi looked all over for his beloved human Robert before Hemi disappeared without a trace. Jennifer believes Hemi left in search of her husband.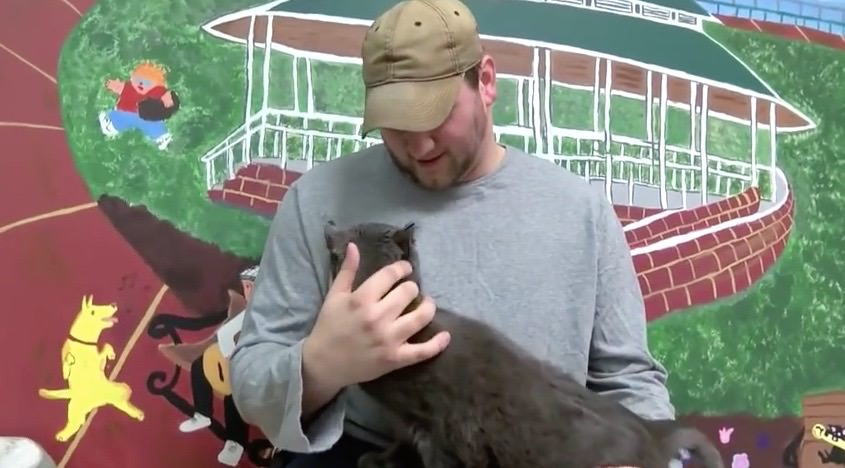 "Robert says Hemi was more than just a cat to him," says a reporter from news outlet WNCT-TV 9 in this recent YouTube video, "He was like a person who could listen to some of his deepest thoughts while he struggled with PTSD."
The Connells have recently relocated to North Dakota, roughly 2,000 miles from where Hemi went missing. Back in North Carolina, though, Hemi was still searching for his friend. Their paths finally crossed again when a woman called a North Carolina animal shelter to report a cat who had been spending time around her home. She shelter picked him up and discovered that Hemi had a microchip, which connected him to his family.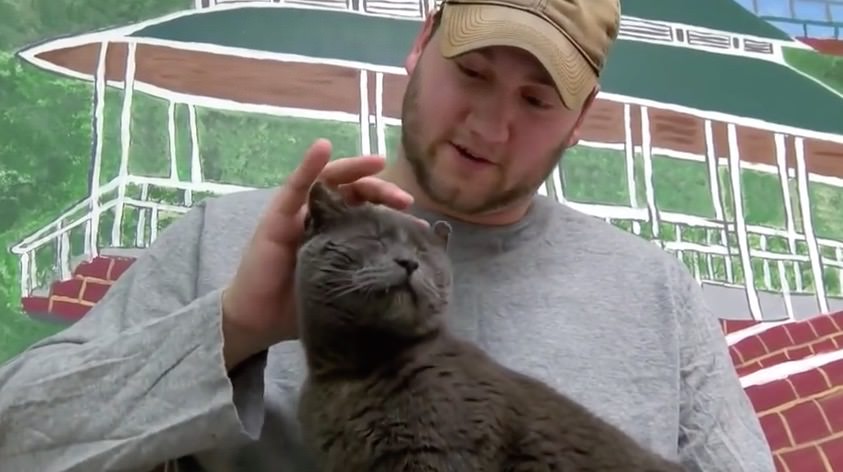 "You look a little older and wiser," Robert tells Hemi during their heartwarming reunion. We may never know where Hemi was for those 4 long years, but it's clear that Robert and Hemi never stopped thinking about or loving each other. Now that Hemi is home, their little family is finally complete.

Did you like this?