Two newborn kittens found themselves on a boat ride across several interstate highways, but it was anything but a pleasure cruise.
A family had recently purchased the boat and hauled it home from Virginia to Georgia. When they arrived at the house and looked inside their new purchase, they found Pistachio and Raisin, two tiny kittens so new to the world they had yet to open their eyes. The family knew the kittens needed experienced care if they were to have a chance in the world, so they turned to cat foster Alice for help.
As newborn kittens with no mom, Pistachio and Raisin's care needs would be extensive, from making sure they got plenty to eat to teaching them how to cat. But Alice was up for the task so the babies could one day be happy cats in their forever home with the family who found them.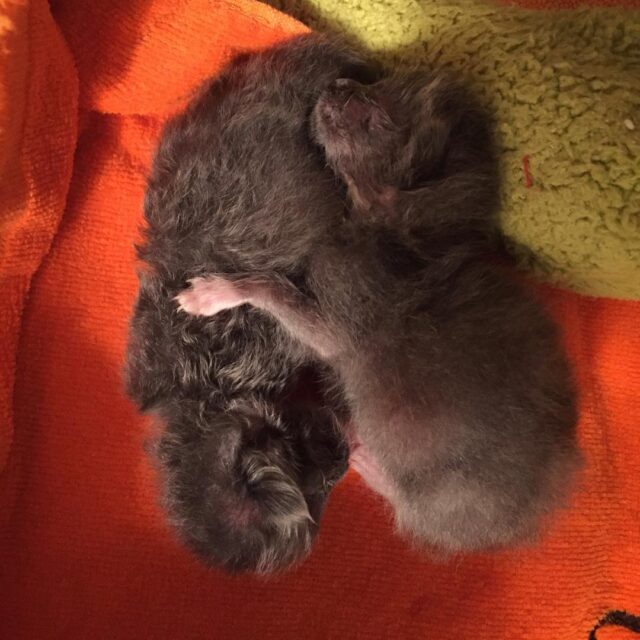 On taking them in, Alice determined the kittens to be about 9-days-old, but after a week, she recognized she had a "challenge" on her hands, explaining, "They haven't gained weight in a week and they are the size of newborns."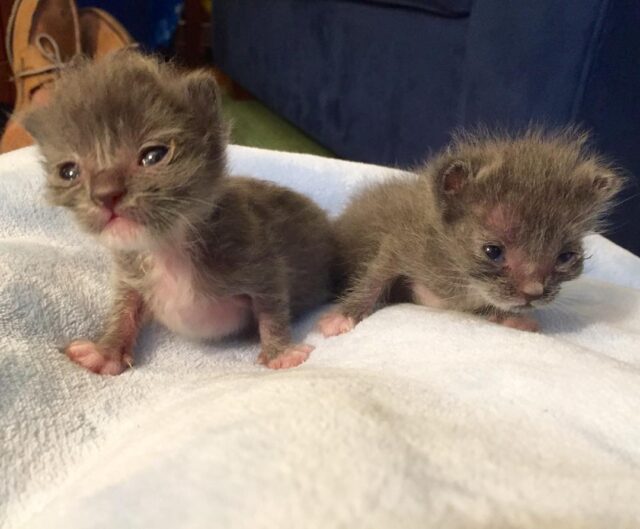 Kittens with Feisty Spirit
Pistachio and Raisin had fighting spirits though, with Alice reporting, "They are feisty little things."
The weight battles persisted, but soon, Alice had growing babies. At the two-week mark, the grey kittens were "still way underweight, but they are moving in the right direction."
With cute milk bellies and curious eyes opening to the world, Pistachio and Raisin were soon "walking around exploring and mewing like crazy." And the brother/sister duo was just too cute in all they did!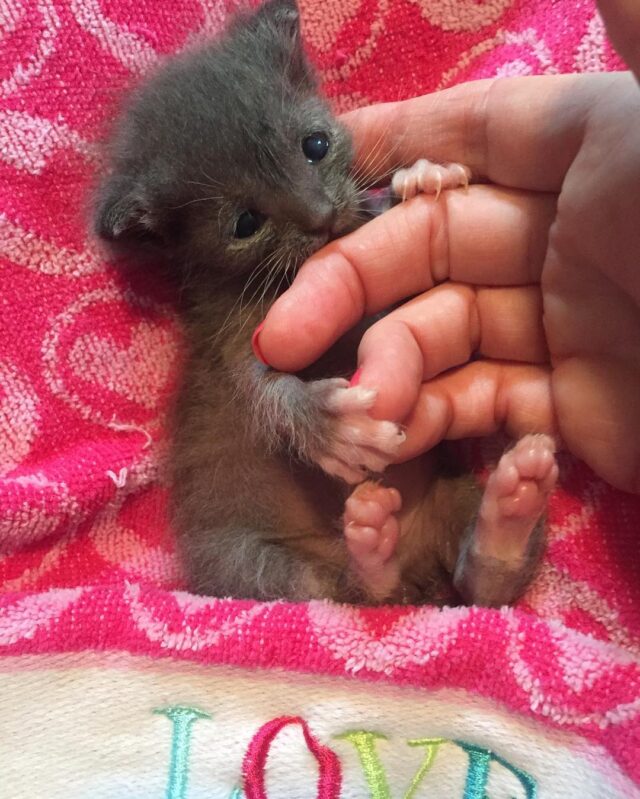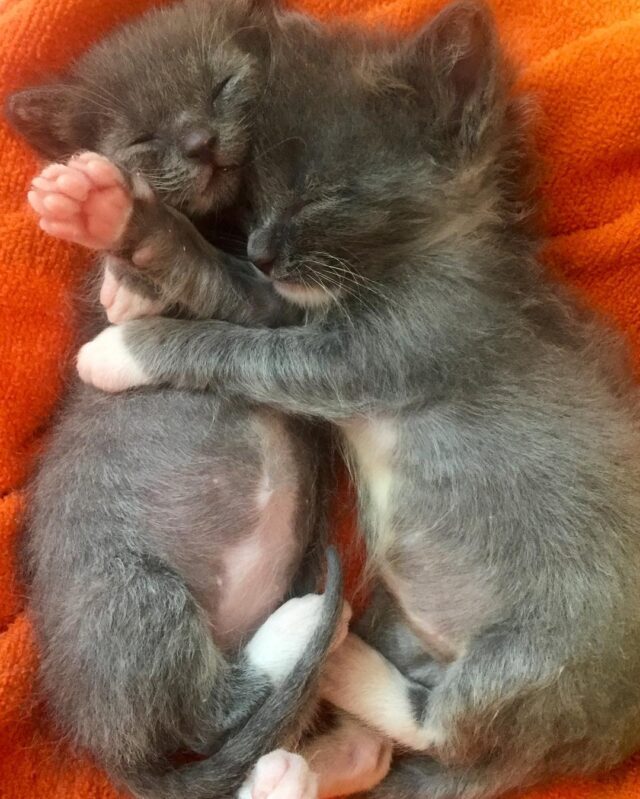 Alice watched as little girl Raisin and tough tom Pistachio grew from runty babies to playful kittens who were getting near ready for their next adventure in life. The spay and neuter surgeries meant the pair weren't far off from returning to the family that found them. Two months together had passed quickly, but through every challenge and every kitten mess, Alice was treated to and an overload of cuteness!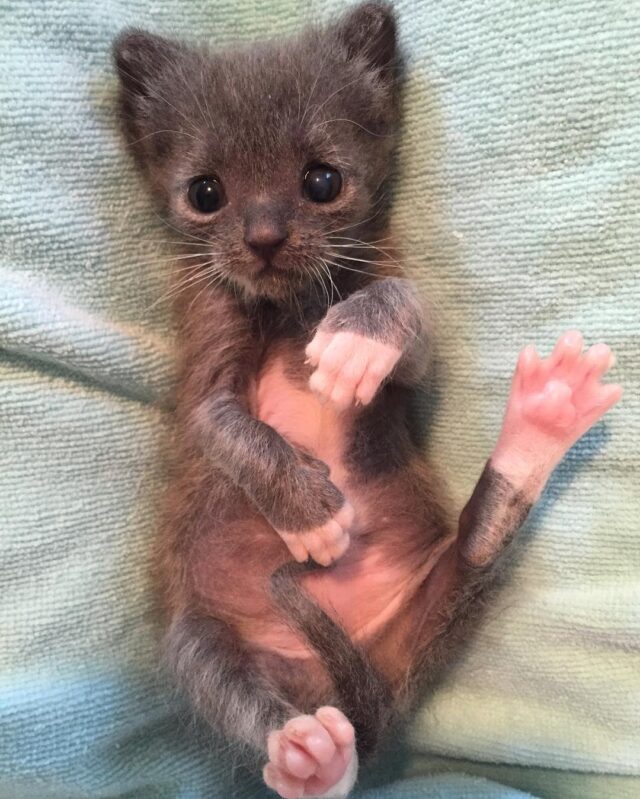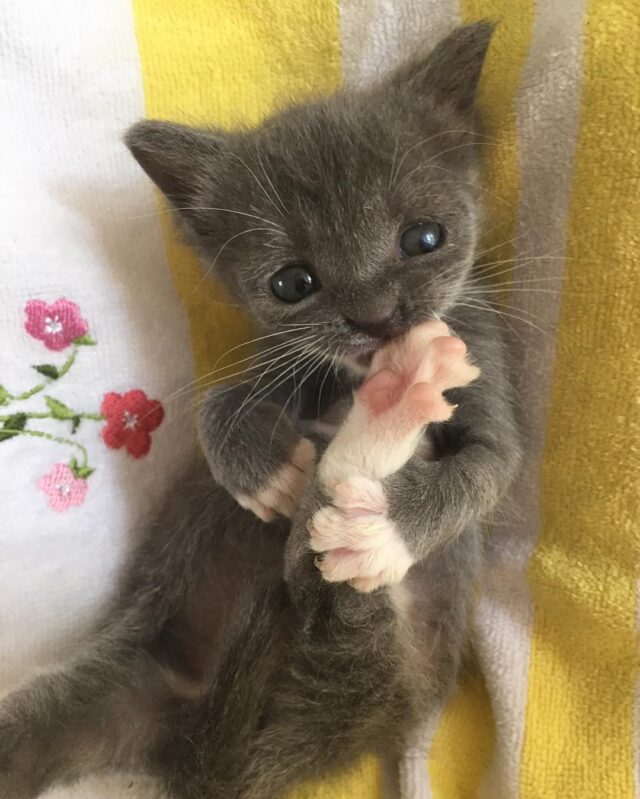 Cruising Back Home
Pistachio was adopted as soon as he was healed from the neutering, but Raisin wound up taking just a little longer coming home since she had a bad habit of gnawing on her tail. But it wasn't long before the kittens were back together and with their new family!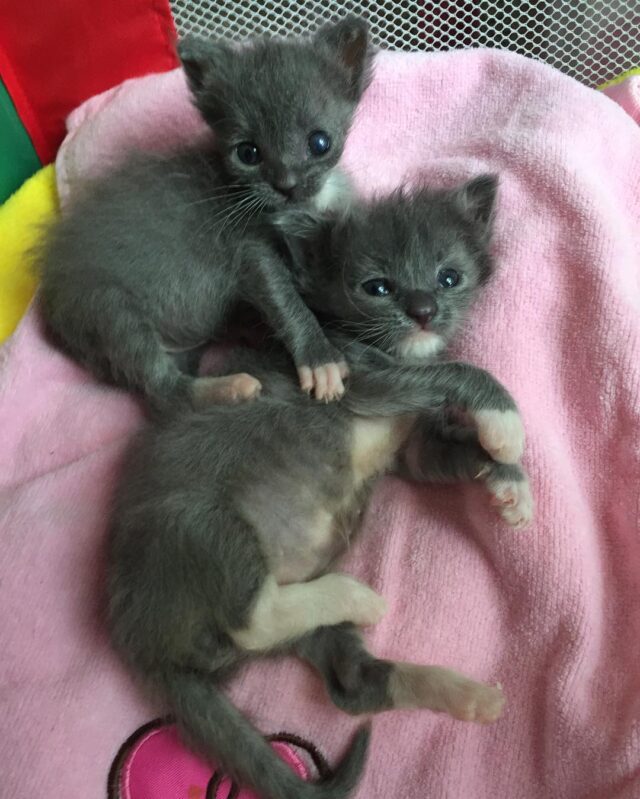 Even though their boat ride across states changed the course of their lives, the unexpected journey steered Pistachio and Raisin in the purrfect direction!
H/T: www.welovecatsandkittens.com
Feature Image: @foster_kittens_rva/Instagram