Fans of Ponzu the cat are mourning the Instagram star's death along with his family.
His family shared the news of his loss via Instagram, writing, "Dear Friends – it is with an immense sadness and anguish that we bring you this tragic news: our beloved Ponzu died on Easter Sunday after suffering shock and injuries from an incident in our park."
At three years old, Ponzu was known for being a cool cat and, chances are, cat lovers have seen pics of the beautiful British Shorthair cat looking stylish and hanging out with his family, parrot Mango, dog Tofu, and kitty cat Kimchi. Their mom, Chanan Aksornnan, known also as Chef Bao Bao, owns a Thai restaurant, explaining the food-inspired names of her beloved fur kids.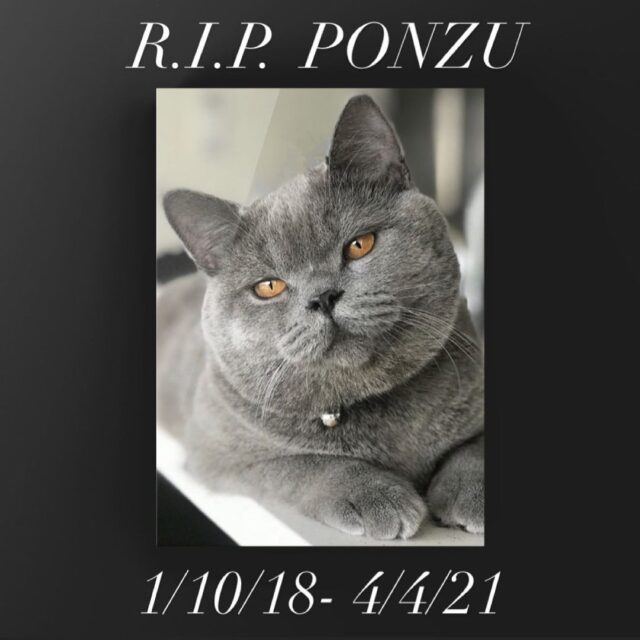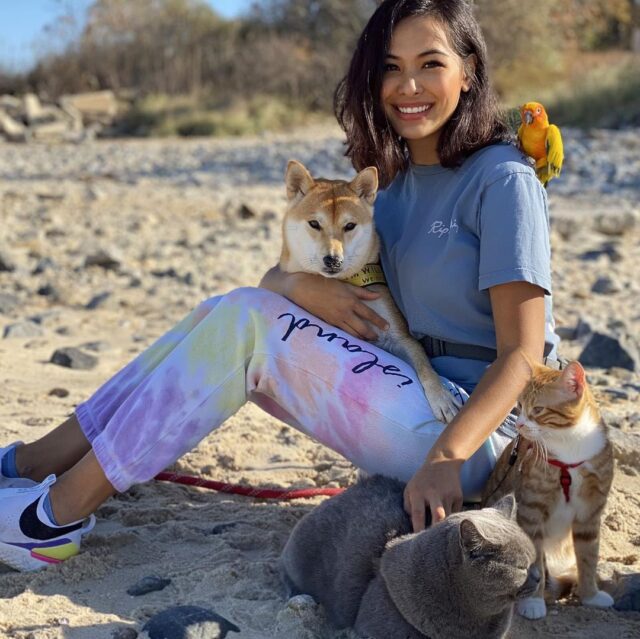 Senseless Cruelty and Violence
Aksornnan and her boyfriend often take the family for walks and it was on a Sunday stroll in McCarren Park in Brooklyn, New York when an unexpected and brutal tragedy struck Ponzu and his family. As the family was walking, with their animals on leashes, a child tripped over Ponzu's leash according to a New York Police Department spokesperson. But the incident was more than a simple tripping accident.
In an interview with Inside Edition, Aksornnan described the event, recalling, "I was shocked because my cat flew up to the air and then fall down on the ground. And then he was panicked already at that stage."
"And I look at the kid, the kid was looking back, and then he saw that the cat was in the panic… he stopped, right. He's starting to run and dragging my cat along the way."
Ponzu had a heart condition that Aksornnan closely monitored and the stress of the attack as well as extreme claw injuries caused him to die. But the awful story doesn't end there. When the boy ran back to his family, as Aksornnan explained on a Justice for Ponzu GoFundMe, "The boy nor his family not only did not offer any apology or remorse," the group turned on Aksornnan, her boyfriend, and the other animals.
"They immediately began shouting slurs at us and blaming us."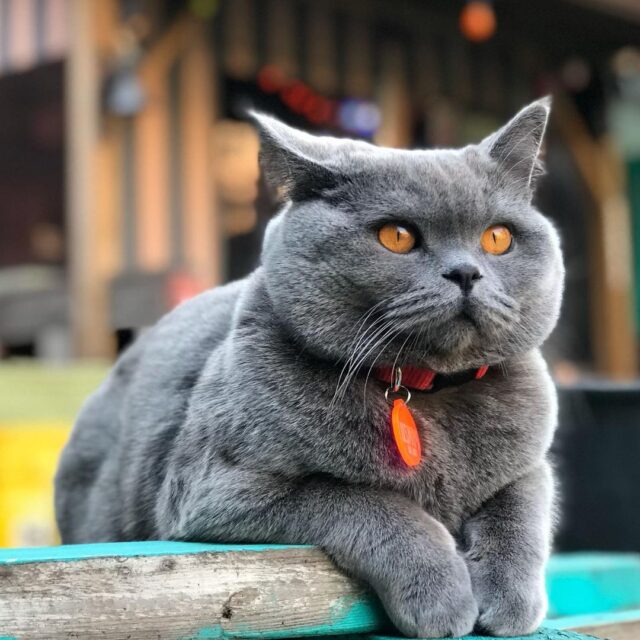 Verbal Hate Turns Physical
The verbal onslaught quickly turned into a physical attack on the Aksornnan family. Aksornnan reported Mango the parrot was punched by a man and a "terrified" Tofu had his tail pulled. Meanwhile, Aksornnan was "punched and kicked" by a trio of women.
The man who attacked Mango then "sucker punched" Aksornnan's boyfriend, breaking his nose and glasses. He required emergency surgery the next day. And it's not just the physical ache haunting and hurting the fur parents and their animals.
"The emotional stress and a heartache from losing our beloved cat and watching his last moments is tormenting us to this day. Our pets are traumatized too."
Video of the attack has surfaced online and has also been given to the police as the case is under investigation. Police confirm one of the attackers, Evelyn Serrano, has been arrested for assault following the altercation. But the other women and the man remain uncharged as of now.
The investigation is ongoing and police ask anyone with information to contact the New York Police Department. You can also email justiceforponzu@gmail.com regarding the attack.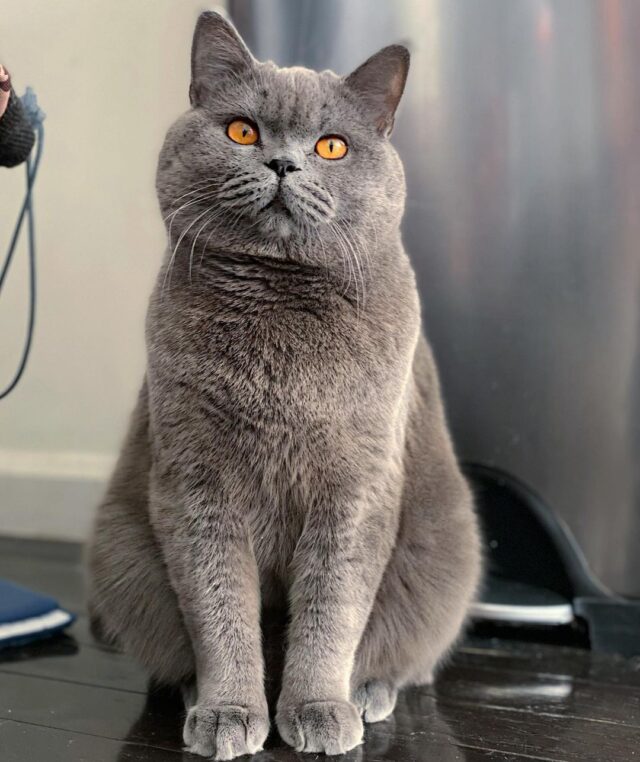 Remembering Ponzu
Ponzu was not only loved by his family, but his almost 50k fans as well. Everyone recognized his special nature, knowing him to be a "gentle, caring, loving, playful, and handsome" cat who loved the outdoors and discovering new things.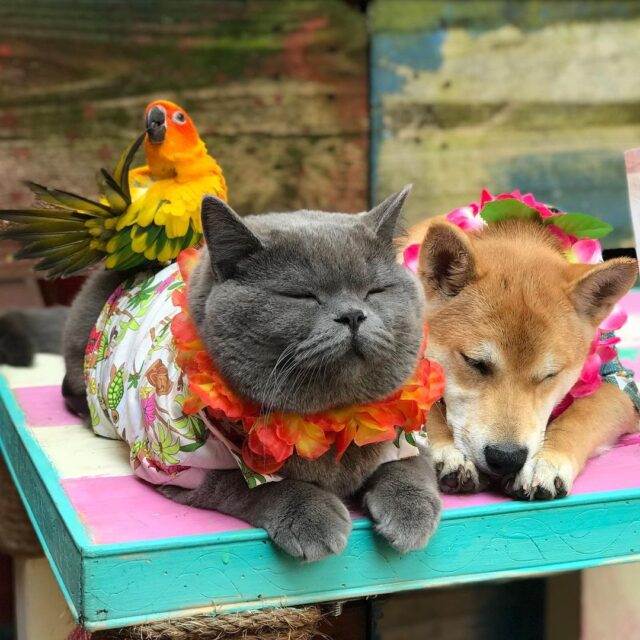 The family is heartbroken and learning a new normal, but their work to better the lives of animals continues. With the funds donated to help with medical and legal bills, Ponzu's family has started distributing donations to animal welfare groups to help further the protection of animals.
R.I.P. Ponzu 1/10/18 – 4/4/21
#justiceforponzu 
H/T: www.people.com
Feature: @ponzucoolcat/Instagram