This ball of cute kitten fluff is just too purrecious!
Her name is Lilo and though she had a bit of a rough start, she's now thriving with her forever family thanks to foster care magic.
But seriously, could she be any cuter?
Though she was underweight, sick, and in need of some serious TLC when she came into the care of cat rescue Mini Cat Town in San Jose, CA, Lilo was cute enough to make a cat lover want to cry!
And the Princess of Cuteness didn't come alone. Her darling siblings, Stitch and Nani, were in need of some incubator warmth and good eats too. While Stitch and Nani were eager in their eating, Lilo struggled, causing foster mom and Mini Cat Town director, Laura Malone, to worry about her adorable charge.
As Laura explained, "Her appetite took an unexplained dip, although her spirits and her poops remained normal."
And good poops are so important for kittens! So, being the good foster mom, Laura kept up with all the kitten messes, helping Lilo get her paws on solid ground. Though she was smaller than her siblings, Lilo was soon gaining weight and finding joy in playtime thanks to Laura's devotion.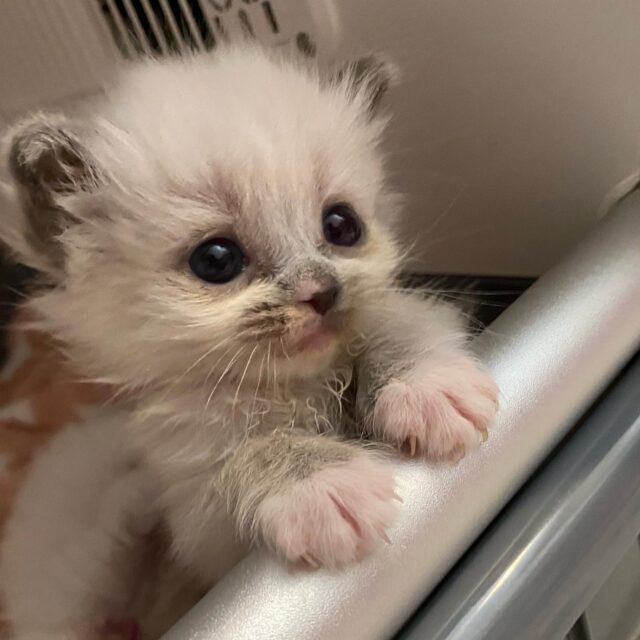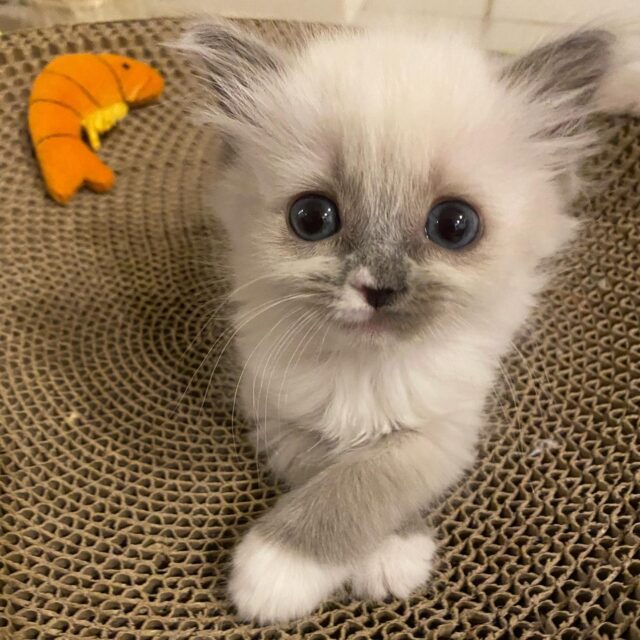 A Cute Kitten Who Loves to Cuddle
Little Lilo certainly loved to play with Stitch and Nani, "and could hold her own, but she also loved to cuddle." As a chill cat in the making, she loved cuddling with her foster dad. But before snuggles, she would sit on his chest and proudly watch the room around her.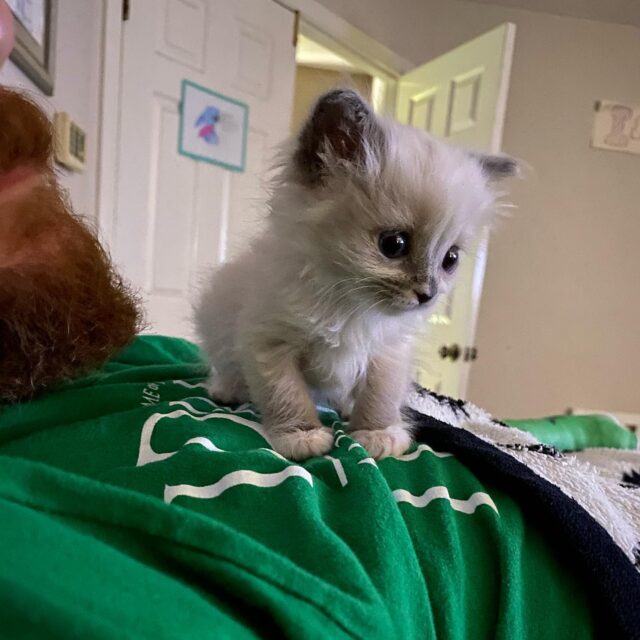 Lilo quite enjoyed her naptimes too. Look how she snoozed with her mousie. Too cute!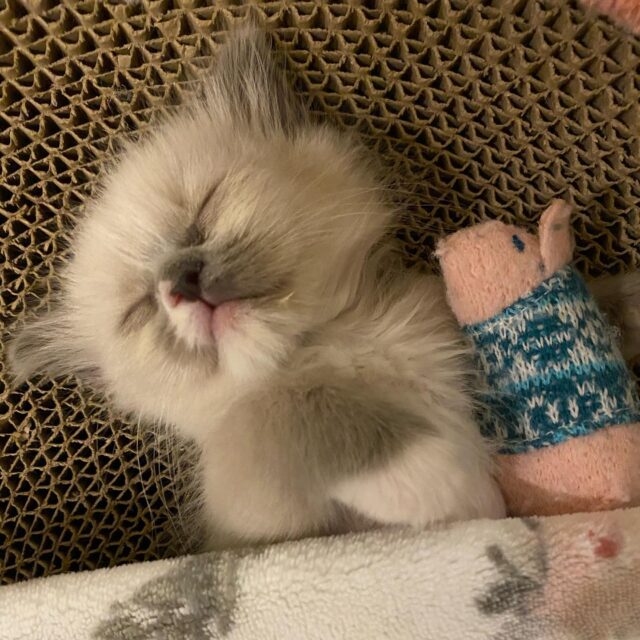 And upon waking, "Lilo is the only one I know who can wake up after a nap and still look purrfect."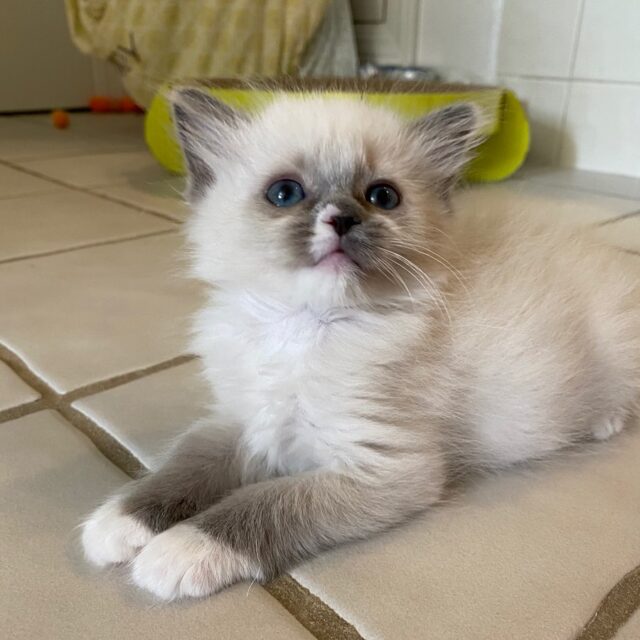 Soon, Lilo and her siblings were healthy and ready for forever homes. Lilo and Nani were adopted together and Stitch found his happy home too. And though letting go can be hard, Laura told LoveMeow, "We will miss them for sure, but with every goodbye, is a chance to say hello. There will always be another kitten waiting to be loved and healed."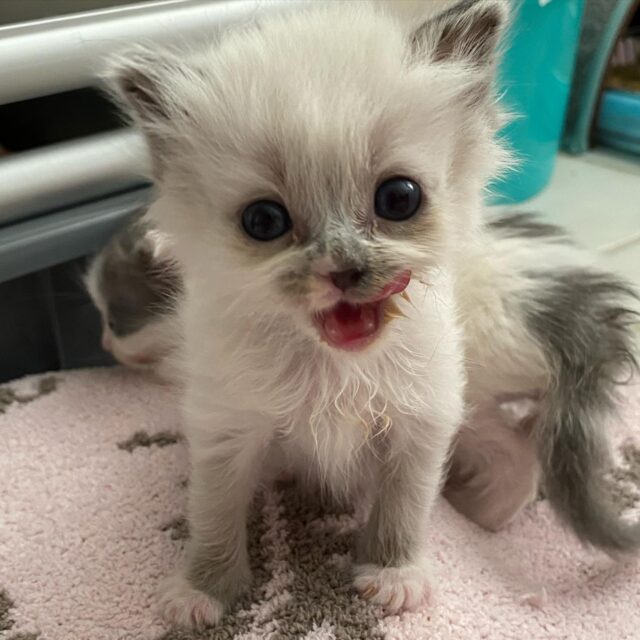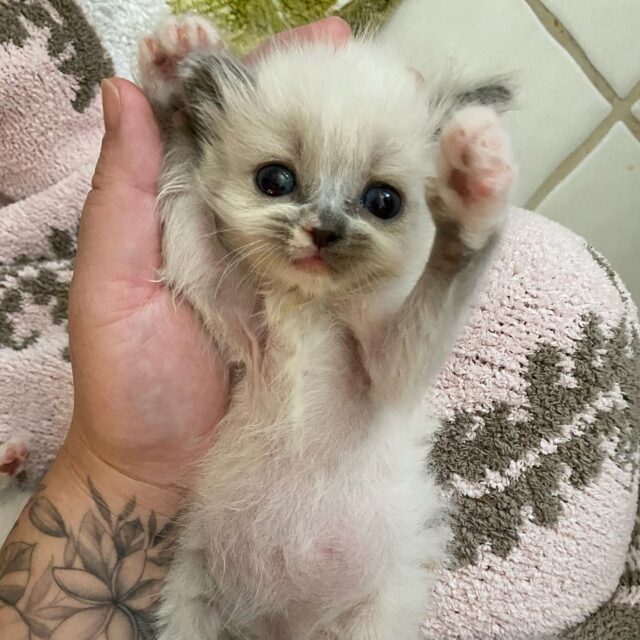 Keeping in Touch
Fosters are sometimes fortunate enough to stay in touch with their kitty charges, and not so long ago, Laura received an update from Lilo and Nani. Turns out Lilo has become as beautiful a cat as she was an adorable kitten.
That tail is some kind of fluffy! And you'd never know Lilo was a kitten who struggled to gain weight!
H/T: www.lovemeow.com
Feature Image: Foster Kitty Family/Facebook