At five weeks old, kittens should be chubby fluffs tussling with littermates under the watchful eyes of their mom as they start learning about the world. But, at her five-week mark, little Sprout was all alone and wasting away to nothing. Fortunately, though, she found herself in the care of an experienced foster mom who knew just how to help a little Sprout grow big and strong.
Cat lover and foster extraordinaire, Amber was worried about the baby's condition though. Sprout weighed only 350 grams, which is roughly half of what a kitten should weigh at that age. Though Sprout boasted a super fluffy coat, Amber said, "there's nothing but skin and bones under all that fluff."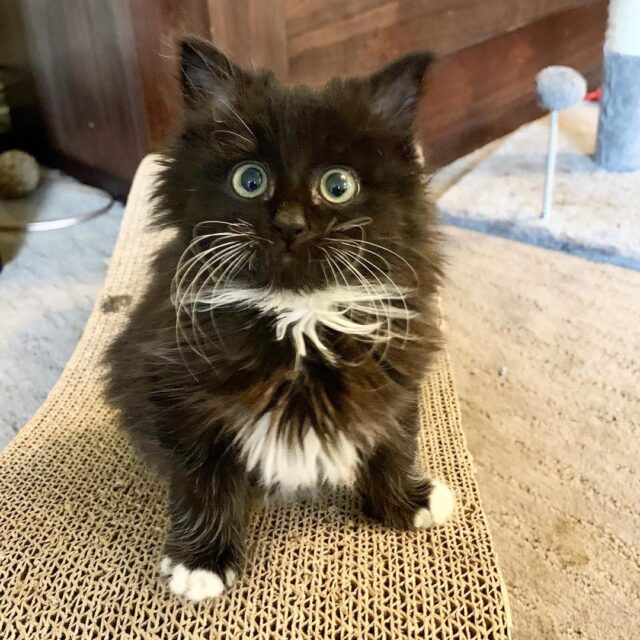 About their first night, Amber shared, "I have to say a couple of times throughout the night I had to give her a little nudge just to check if she was still with us."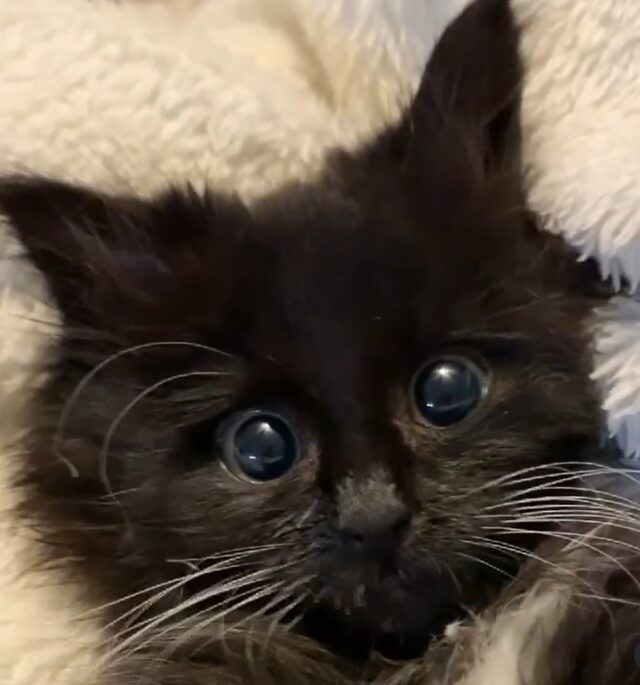 Sprout was dehydrated and had no interest in eating, but Amber knew the tricks of supportive care and got sustenance into the stubborn kitten, in spite of Sprout keeping her teeth "clenched together." Getting a cat of any age to do something they don't want to is a chore, so about trying to get food into Sprout, Amber simply said, "That was fun."
But Amber's efforts were well worth the hassle. By morning, Sprout was eating all by herself from a spoon.  And from then on, Sprout started gaining size and was on her way to blossoming into a healthy kitten!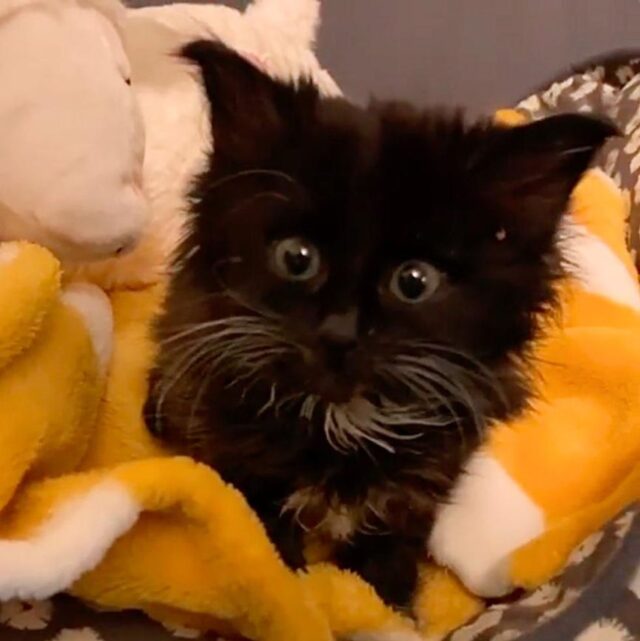 What Big Eyes You Have
Sprout may have been just a tiny thing with an insane amount of fluff, but her eyes were almost bigger than the rest of her. With cute peepers like those, Sprout will have you under her cute spell in no time! This means, when it's time for her to go to her forever home, Amber will probably find herself wading through a flood of adoption applications.
But for now, Sprout will be getting ready for the big day with Amber and the other foster kittens' help. Though food used to be an issue, now the tuxedo lady eats just fine on her own. And when she's not snacking, she's snuggling or starting mischief.
"She is a cheeky little girl and loves to sneak attack the other kittens, and run around with her tail straight up in the air."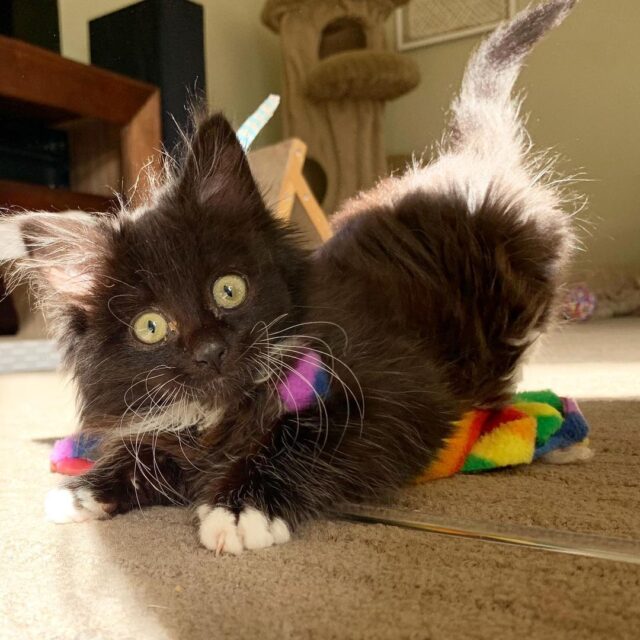 When playtime is done though, Amber told Love Meow, "At night, it's all about the cuddles, and she will climb up onto the bed, snuggle up under the blanket and purr all night long."
Sprout has come a long way from skinny and alone. Now, she's a happy little kitten with her beautiful eyes set on finding forever.
H/T: www.lovemeow.com
Feature Image: @kitty_fostering_oz/Instagram