Here's the tale of a fluffy kitten named Dove and her purrseverance in overcoming tough odds. Born in a California shelter, baby Dove was the smallest in her litter of five kittens. Not only the runt of her litter, her foster mom Angela shared, "Dove was born with two twisted front legs that bend inwards."
The twisting in her legs made it hard to get the nutrition she needed from her mom or even play with her brothers and sisters. If something wasn't done to help Dove out, her small size and weak legs would make it difficult to thrive. But, the cat lovers of the California shelter weren't about to give up on this sweet nestling.
Soon, Dove and her family were aboard a plane bound for the Oregon Friends of Shelter Animals. Once the feline family landed and checked into the shelter, Angela brought them home for some foster love. Right away, the experienced foster mom could tell mom cat Calliope was a devoted mother to her kittens, making sure their fur was always clean and their tummies always full. But tiny Dove was still having a hard time among her siblings.
As Angela explained, "Her twisted front legs make it harder for her to defend herself when her siblings want to nurse at the same spot as her."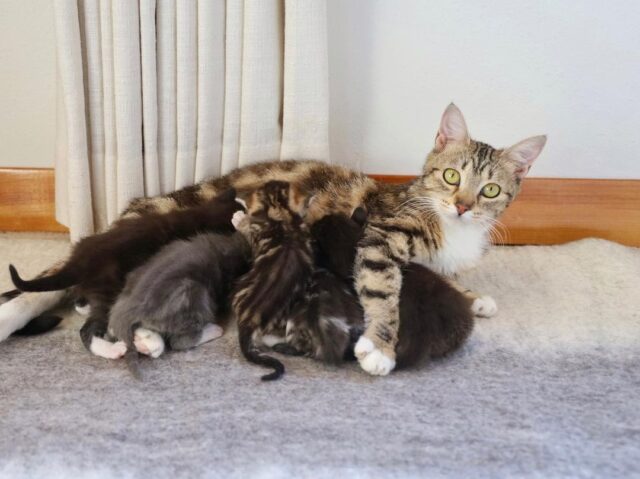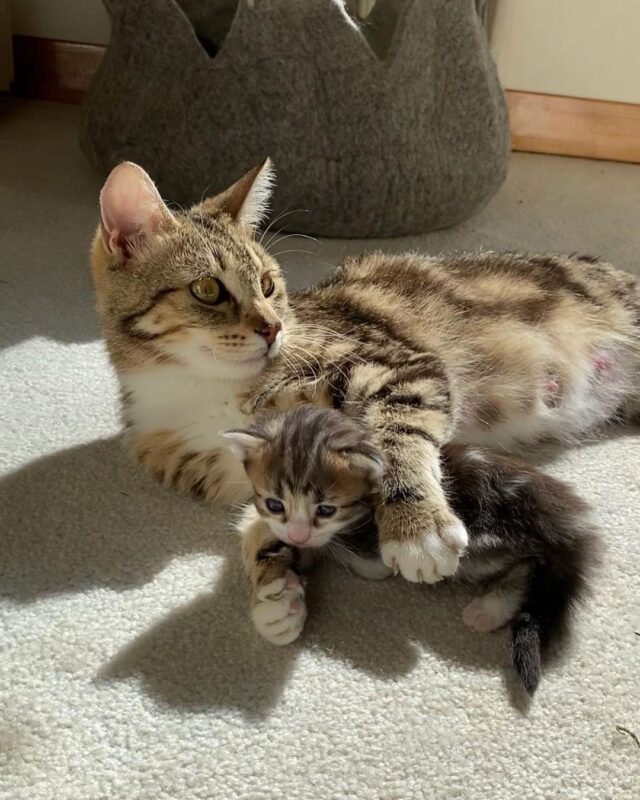 But Angela stepped in to make sure little Dove got her chance at the milk bar, sharing, "I often make sure to let Dove have some alone time with mama Calliope when her siblings are fast asleep."
The "extra care and feeding" during her special alone time with Calliope was just what the determined kitten needed.
Angela told Love Meow, "She began to grow steadily every day."
Straightening Things Out
Like her siblings, Dove was soon ready to explore the big world around her, but those twisted legs made it hard for her. Dove proved to be a tough kitten, though, and with the help of her mom and foster mom, she decided nothing was going to hold her back!
Dove worked hard doing stretching exercises with Angela every day, and she also got soothing massages which would help her legs straighten out and strengthen up. The therapy did wonders for the kitten, helping her to play and explore with her siblings. Angela explained Dove's legs may always have twists in them, but that was okay because "she is a happy girl."
Nothing gets this kitten down!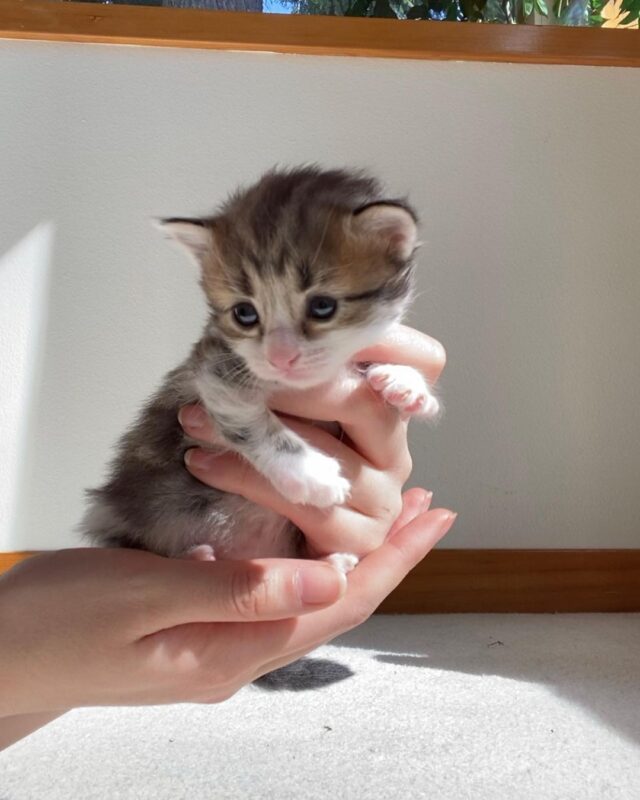 "I absolutely love all of the kittens I'm fostering," Angela said on Instagram, "but seeing tiny little Dove fiercely determined to walk and catch up to her siblings even though she's slower than them due to her twisted front legs and how she gets stronger and grows more every day just makes my heart so happy."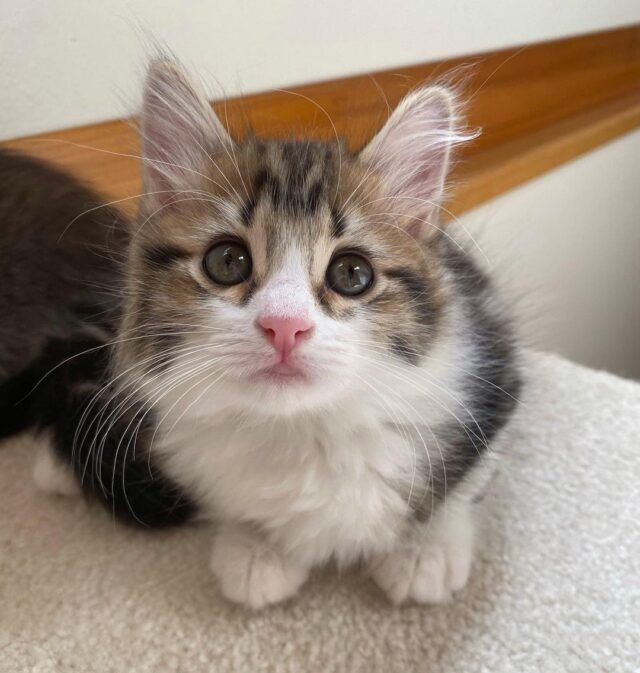 A Cute Quirk
Though Dove has strengthened up those legs, she's developed the cutest little quirk. The silly kitten likes to stand on her hind legs to clean her paws, like the cutest kangaroo, as Love Meow described. Plus, being the curious kitten she is, Dove has learned she can stand up tall to investigate the unexpected. And as a young kitten, Dove finds plenty of unexpected things to stand up about!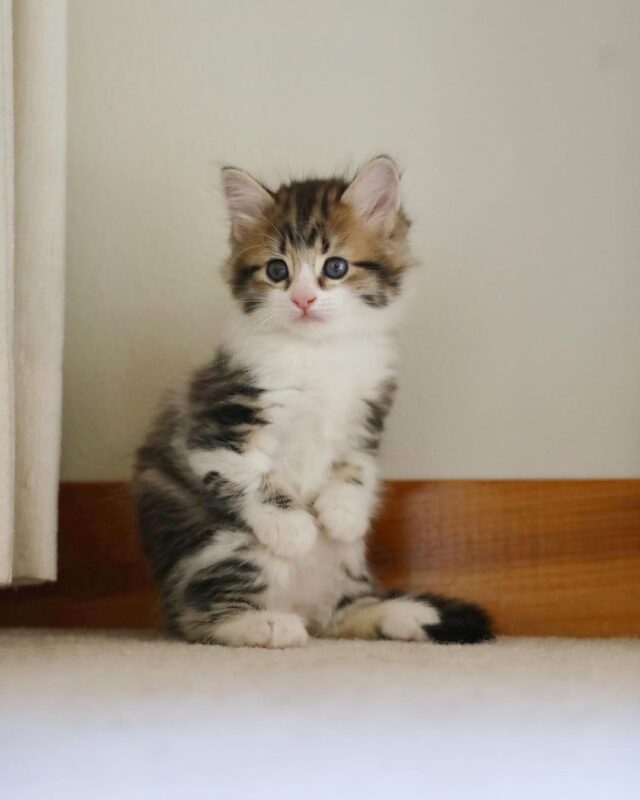 Follow Angela on Instagram and watch Dove's journey to a forever home below.
H/T: www.lovemeow.com 
Feature Image: @fosteringlove.pdx/Instagram