Oh, cats.
Felines are the masters of pretending they're in trouble so you'll come running to their aid, only to have the cat jump safely away from the perceived peril. And there you stand, duped and shrugging.
At least when we try to save our kitties from that too-high shelf, we don't generally have to employ hardhats and heavy equipment. A stray cat in Ft. Lauderdale, Florida, decided to pull the 'I'm stuck' routine over the 17th Street Causeway bridge.
The wild tuxedo cat perched himself in a perilous spot atop a light fixture along the bridge. The extreme nature of where the cat sat drew some attention from drivers. And, after a call came into Fort Lauderdale Fire Rescue around 3 p.m., concerns over the cat's safety prompted a rescue attempt involving eight emergency vehicles and a specialized truck from the Florida Department of Transportation.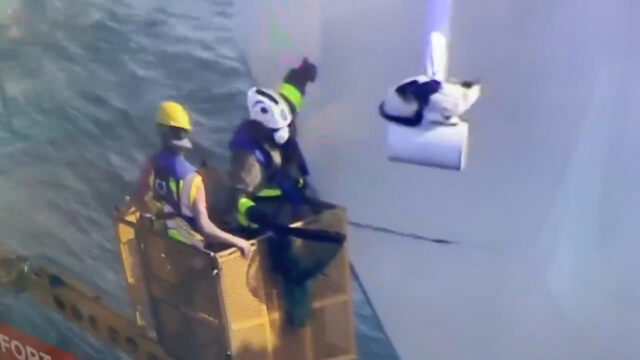 Net in gloved hand, rescue workers lifted up to the cat in the bucket of the truck. The cat watched their approach, decided he wasn't down with the net and scurried off the lamp to the bridge on nimble paws. He bounded away from waiting rescuers and slipped under a fire rescue truck.
The elusive feline then darted across traffic like a pro before he settled in to watch the hectic to-and-fro zooming over the Intracoastal Waterway. At this point, rescue workers figured the cat had the situation under control, assuming he was part of the feral feline community beneath the bridge. They let him be after ensuring his safety.
Feline Rescue, Sportscaster Style
WPLG Local 10 News covered the scene by way of their Sky 10 chopper, offering exciting coverage. Sportscaster Will Manso found his sports segment interrupted by the breaking mews, so instead he offered play-by-play commentary of the rescue attempt via Twitter.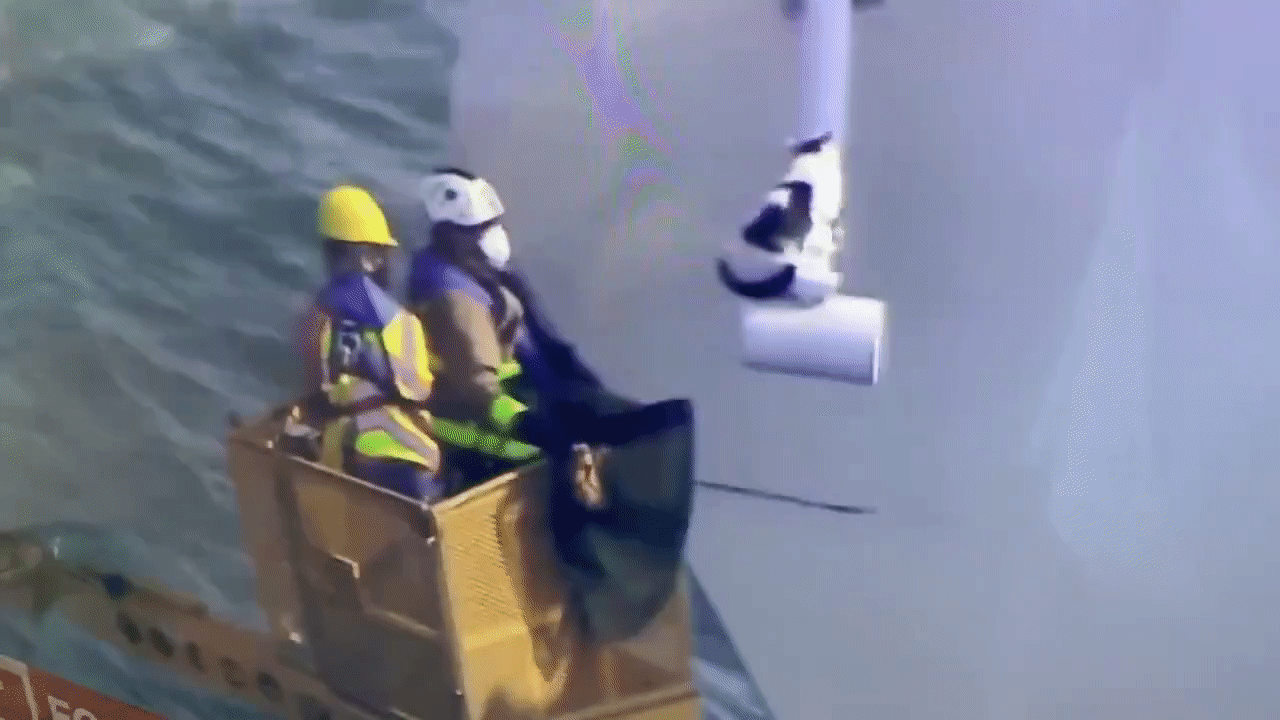 Some of his best lines?
"He's got some sort of contraption; it looks like one of those things you scoop up fish with."
"Don't be scared, kitty! Trust the man with the big white helmet and gloves on."
"Don't fall in the water; you don't like water."
And when the tuxedo lad made his way back to the bridge, Manso gave a sportscaster-style cheer and declared, "He's safe! Going down the field!"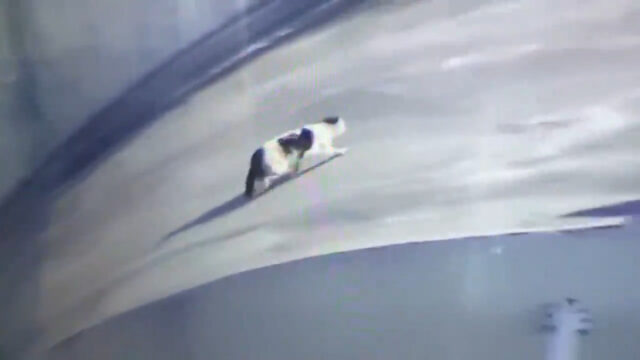 We can all celebrate along with Manso and the stray cat as the story turned out fine in the end. But the truth is, feral cats live a hard life. They find themselves in dangerous situations every day across the world. But dedicated cat lovers are making life better for feral cats with Trap-Neuter-Return programs. Want to know more about feral cats and TNR efforts? Check out the 9 Ways Your Local 'Trap, Neuter, Return' Group Helps Feral And Stray Cats.
Since I couldn't do my sportscast, here's my play-by-play of the cat stuck on the bridge and finding a way out. pic.twitter.com/503nZkYB6s

— Will Manso (@WillManso) March 24, 2021
H/T: www.local10.com
Feature Image: @WillManso/Twitter