Britain's most famous internet cats, The Magnificent 7 Cats, are Rocky, Prince, Junior, Ugs, Princess Pixie, Tom and Norman. They live with their people in London, England.
Here's another selection of the best pictures from our Facebook page together with some of our favourite comments from friends from around the world.
Baby Junior having fun!
Our favourite comment: 'Tu es vraiment beau Bébé Junior' (You're truly a beautiful baby, Junior)'. (from Denis Cinq-mars, Quebec, Canada).
Pixie and her baby blues. Picture perfect!
Our favourite comment: 'For me, there is no more absolutely stunning kitty girl in the world! Love her to bits!' (from Adrian Howley).
Norman: The sun is shining after the gales last night. It's a beautiful day so far!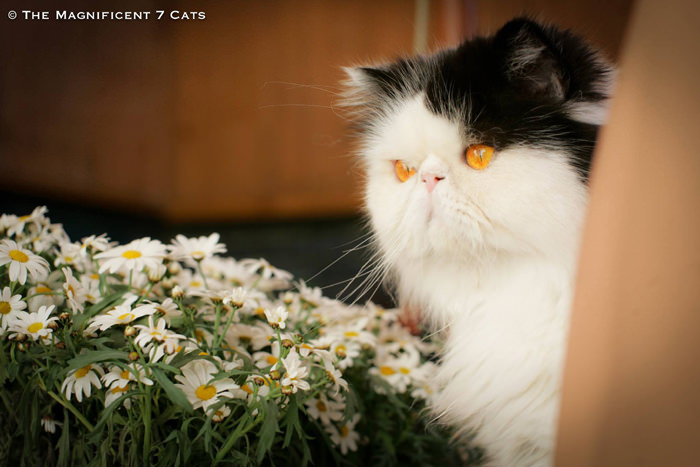 Our favourite comment: 'Good morning my Sweet Cheeks. A nice ray of sunshine for my rainy North Carolina morning.' (from Helen Williams, NC, USA).
Tom: What kinda day is this?! Mumz says 'a watched kettle never boils'. I get it!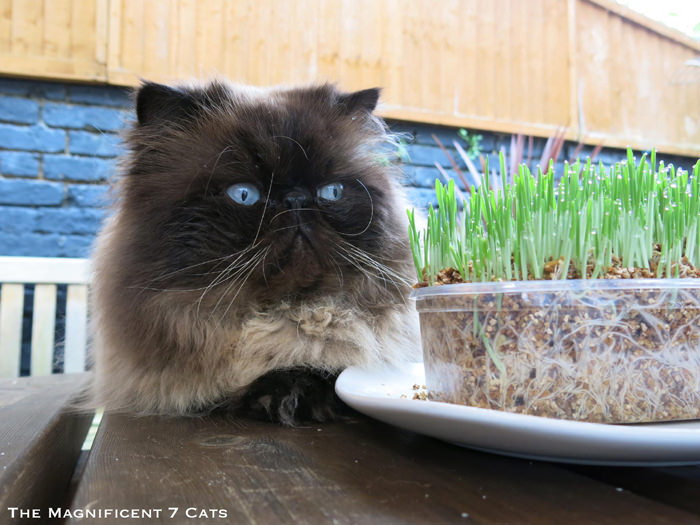 Our favourite comment: 'Our kinda day is stormy and sunny. But I have an electrical bike so I can go to town. Wishing you a pleasant Thursday.' (from Malou Schipper, Enschede, Netherlands).
Junior: Goodnight everyone. Been a very busy day!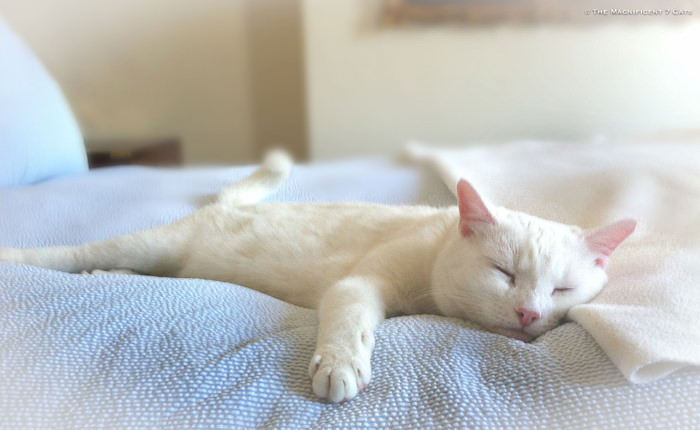 Our favourite comment: 'The purr-fect resting place!!! Beautiful JUNIOR !!!' (from Janet Whitney).
Pixie: Time for this beauty to sleep! Night everyone!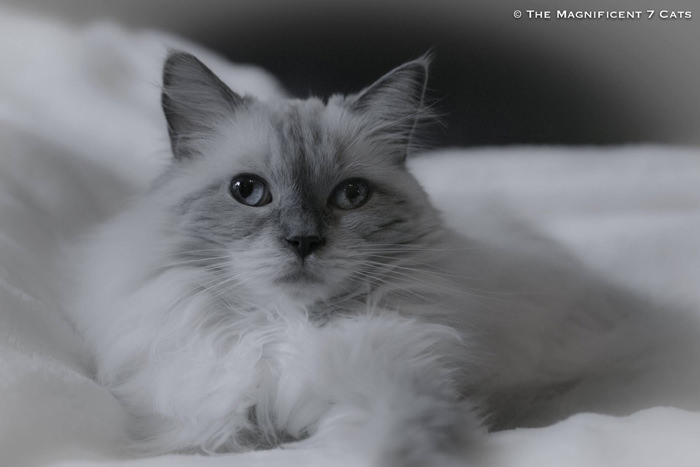 Our favourite comment: 'Good night sweetie Hugs and Kisses.' (from Colleen Parkas, Millis, MA, USA).
Prince: Good morning everyone!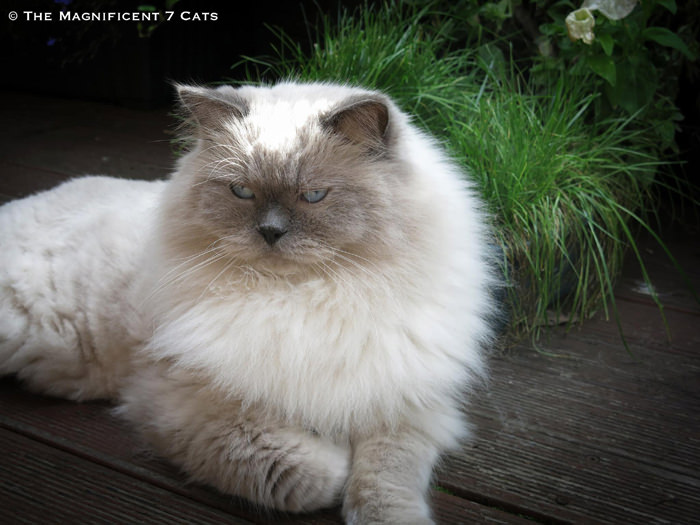 Our favourite comment: 'Good Morning sweet beauty! Are you sure you wanna be up? It looks to me like you could use a cat-nap!' (from Lynda Kaner).
Little lady Pixie. We have had such a lazy day watching TV. Heaven! 
Our favourite comment: 'Exactly ! Hope your day was as beautiful as you are Miss Pixie.' (from Diana Moscatiello Kennedy, Brown Mills, NJ, USA).
Come and meet all seven cats on  The Magnificent 7 Cats Facebook page or see the best of our pictures on Instagram.
We post great new photos every day and we'd love to hear from you – and your kitties. Maybe we can share your comments here!