It can be hard to make an office space feel cozy, particularly if you work in a cubical. But what if you could add a little something special to make your workspace feel right up your alley? Whether you share an office or have a desk at home, these cat themed accessories will help you bring a little piece of what you love into work. A few of them are even customizable to look like your cat at home!
#1 – Clay Business Card Holder

Image Source: lilijane via Etsy.com
These clay cat business card holders can be customized to have the colors and markings of your own kitty. Just tell the owner your color preferences or send a picture of your cat when you place your order. Or you can go a little silly and get a blue cat!
#2 – Cat Head Mouse Pad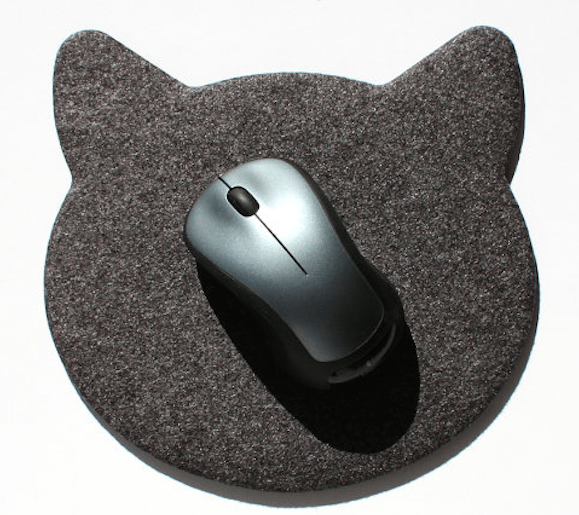 Image Source: SeparatePeace via Etsy.com
This super cute cat head mouse pad is made of felt that's derived from corn and wood and backed with a slip resistant sponge rubber. It's available in anthracite (shown) and lime!
#3 – To-Do List
Image Source: boygirlparty via Etsy.com
To-do lists are perfect for helping you stay on task at work. With this adorable hand-drawn to-do list you'll want to keep being productive so you can add new things and check them as DONE. And you can't go wrong with cats wearing fancy bow ties.
#4 – Chalkboard labels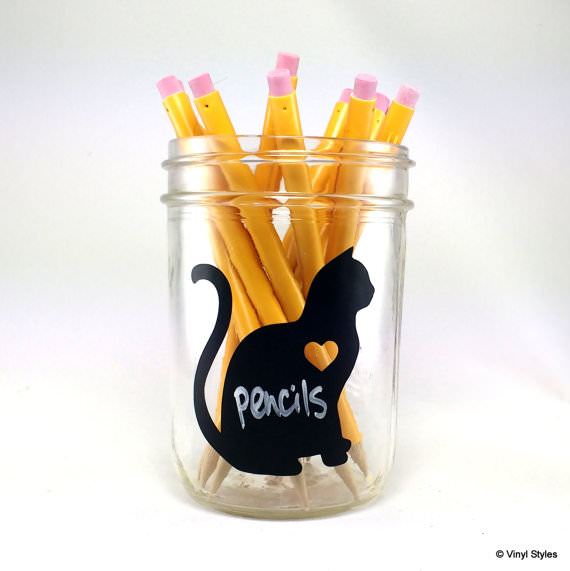 Image Source: VinylStyles via Etsy.com
You can buy anywhere from 14 to 300 of these chalkboard vinyl decals to label everything in your office or home. They're reuseable and removeable and you can use them with real chalk or a liquid chalk marker.
#5 – Desk Calendar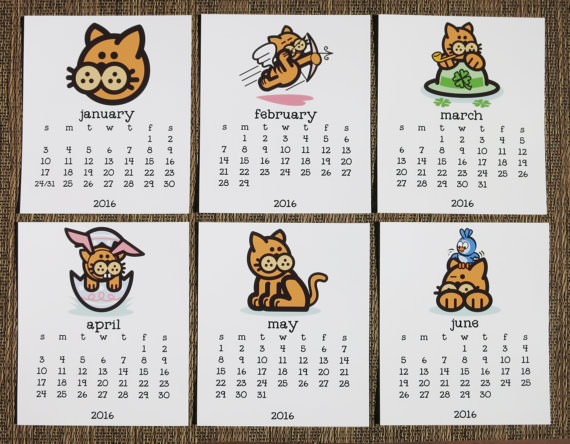 Image Source: donnabydesign via Etsy.com
Consider this desk calendar added to our list of favorite cat calendars for 2016. This one has a new cat drawing for each month of the year and uses a CD case as a display stand– how cool is that?!
#6 – Alley Cat Bookends
Image Source: EarthStudioMetalArt via Etsy.com
These steel bookends are a great way to celebrate the loveably scruffy cats in your life. This company also makes some great steel cat themed business card holders.
#7 – Keyboard wrist pad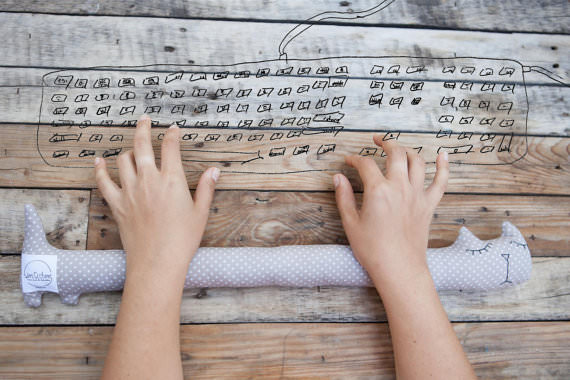 Image Source: SimSisters via Etsy.com
If you type a lot at work your wrists will appreciate this resting pad. This company does custom orders too– so you may be able to order one that more closely resembles your special kitty friend!
Did you like this?