It's hard to believe that 2016 is right around the corner. Calendars aren't just functional anymore– they're great ways to add color and beauty to our homes, or a bit of personality to our desks in the office. Whether you prefer a calendar that's sophisticated or funny, there's a cat calendar out there to suit you or your cat-loving loved ones. Here are some of our favorites.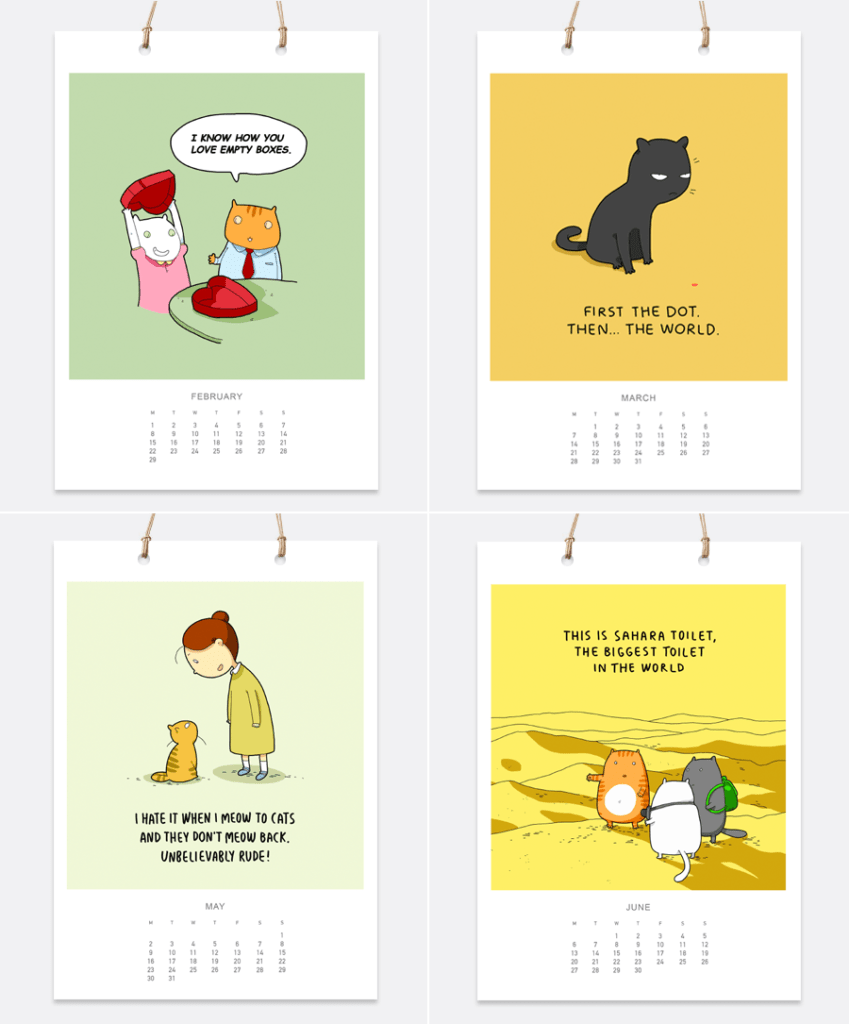 Image Source: Lingvistov.com
This calendar from Lingvistov is charming, funny, and adorable. Each month features a drawing inspired by the quirky things cats do and is sure to make you smile. Don't wait until the last minute to order this lovely calendar, since it ships from Russia and may take extra time to arrive.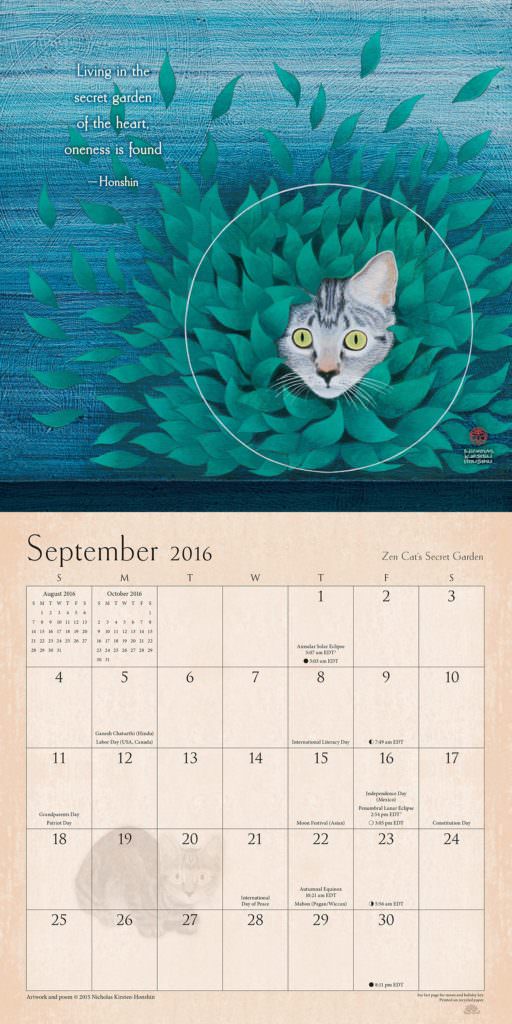 Image Source: Nicholas Kirsten-Honshin via Amazon.com
The Zen Cat calendar celebrates the sacredness and interconnectedness of life. Artist and poet Nicholas Kirsten-Honshin combines his paintings and poetry to create a calendar that's both beautiful and inspiring. This calendar is printed by Amber Lotus, a company that has planted over half a million trees to offset the environmental effects of the paper they use. It comes in a mini version too!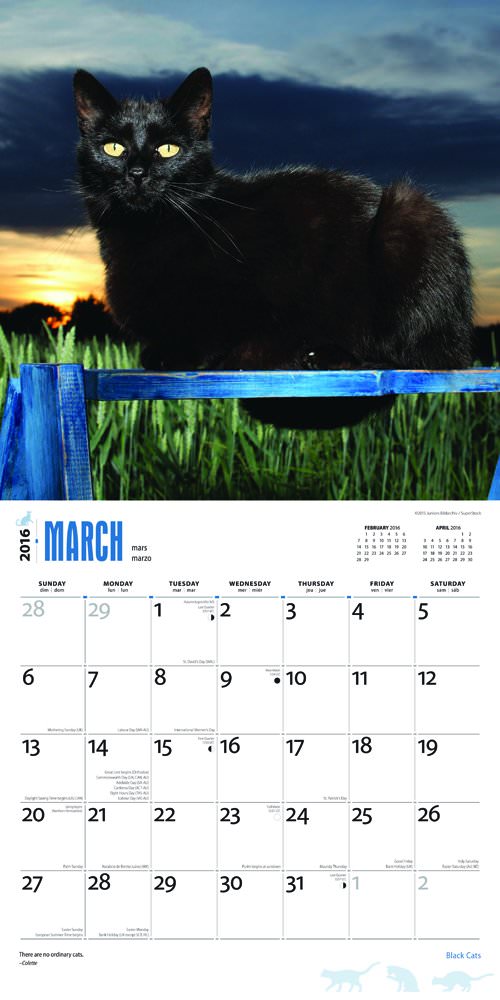 Image Source: Browntrout Publishers via Amazon.com
We all know that black cats aren't bad luck, despite their unfortunate reputations. The Black Cats calendar features a stunning picture of a black cat each month– quite a feat considering how notoriously hard black cats are to photograph!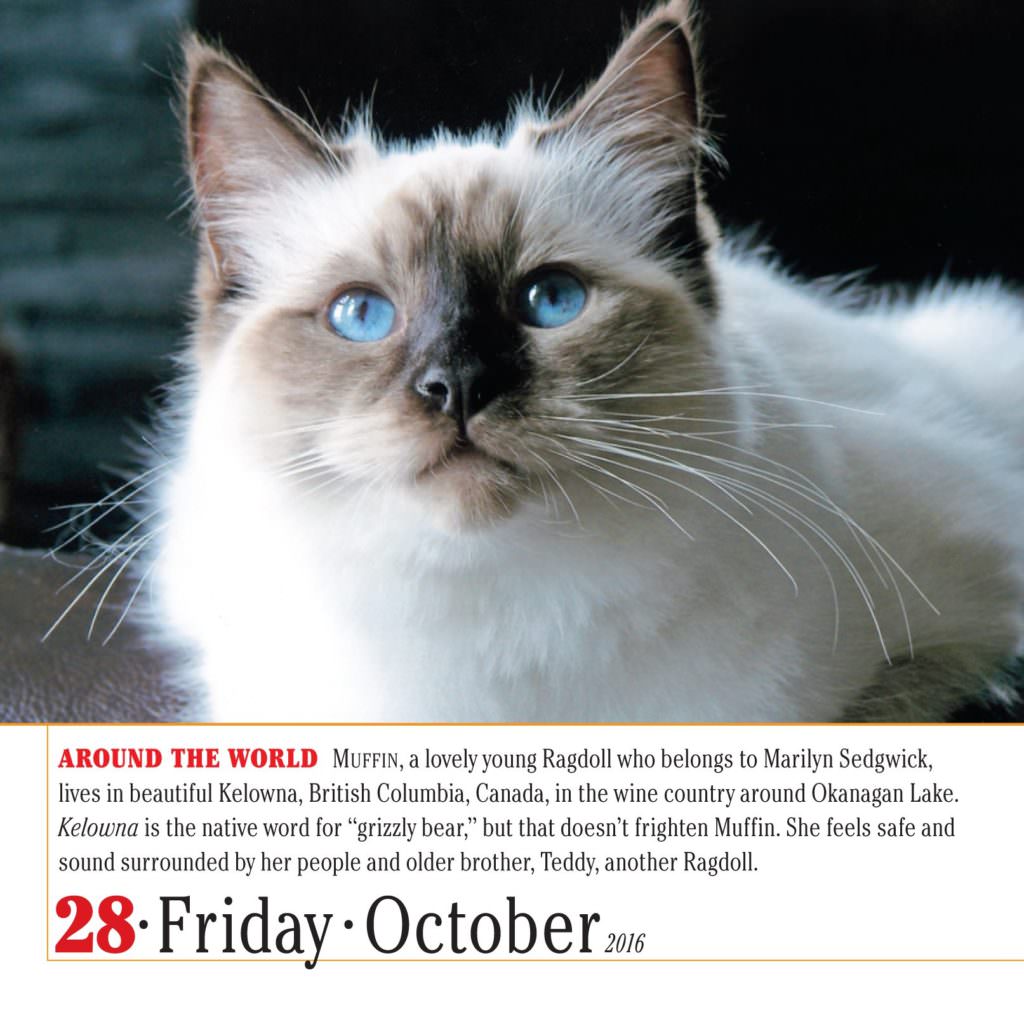 Image Source: Workman Publishing via Amazon.com
If you feel like you just can't get enough cute pictures of cats (I can relate), this Page-A-Day calendar of 365 cats may be for you! Each day features it's own color photo and snippet of information. This calendar can give you something cute to look forward to every day of the year.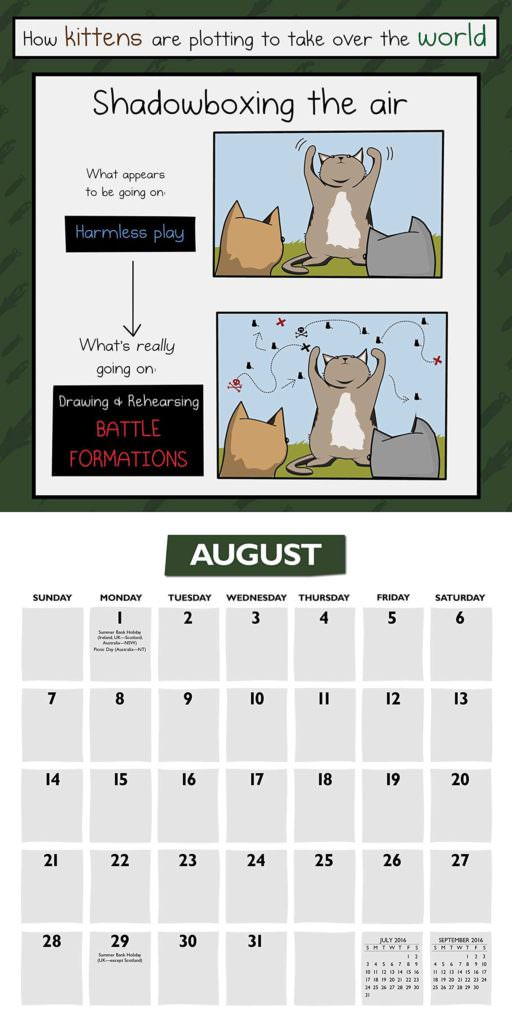 Image Source: The Oatmeal via Amazon.com
Is your cat trying to kill you or take over the world? No? Are you sure? The How To Tell If Your Cat Is Plotting To Kill You calendar is made by The Oatmeal, who released a wildly popular book of the same name a few years ago.  This funny calendar may help you see your cat's quirky actions as well-plotted steps towards world domination.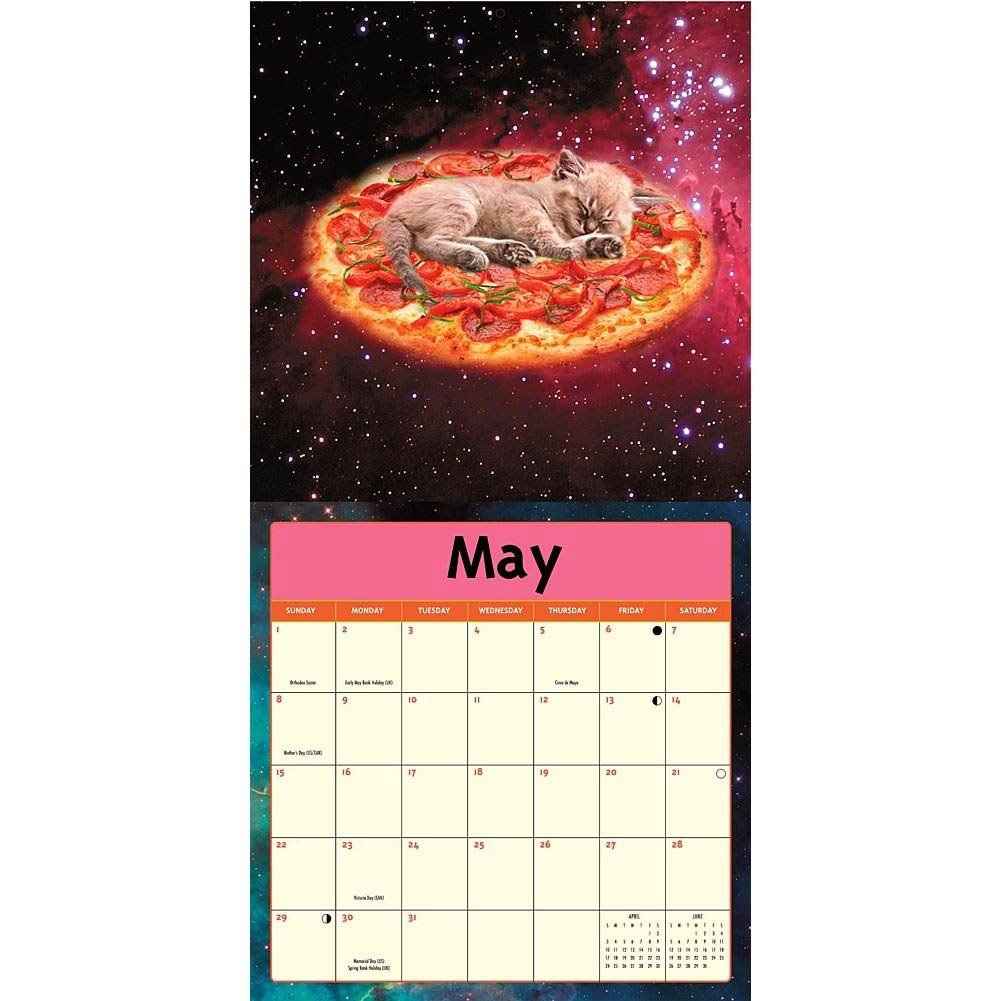 Image Source: Rock Point via Amazon.com
What could be better than cats? Cats in space! The Space Cats calendar is a photoshopped masterpiece that'll surely become a great conversation piece in your home.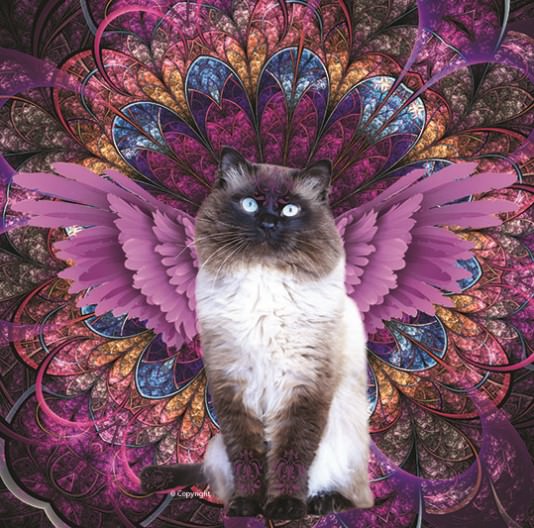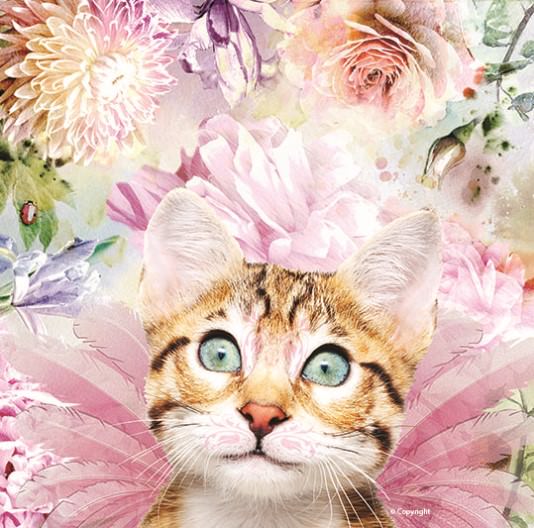 What better than beautiful cats and eye-popping images? Creator of the Celestial Whiskers cat calendar, Nicole Marie, put her love for cats and passion for design all into one to develop this 2016 cat calendar beauty. Retail price: $22. To order, click here.
Did you like this?