For many people who have siblings close in age, or especially a twin, it's hard not to feel a sense of competitiveness when it comes to certain things. Of course we love our siblings, but when one grows up to get married and start a family, you may feel a tad left out if you're not in the same boat. Gordy Yates and his twin sister, Meredith, have shared the same birthday for 28 years now, and each year she gifts her brother with something special. Maybe it's just because she's female and naturally more thoughtful (you know how us ladies like to plan things), but Gordy has been self-admittedly slacking on the present department when it comes gift exchange time.
So this year he wanted to change things up. Meredith means a lot to him, and he wanted to show her just how much by way of something heartfelt. And he thought to give his sister something unique that spoke to her, and also wanted to have a little fun in the meantime. He knows just how much she loves social media, so he decided to pull from that and copycat her posts…with a cat.
The result?? Sheer genius. And I must say, I think the new version is the cat's meow! Gordy was kind enough to allow me to share his images with you; you don't want to miss these! Enjoy! 🙂
If you'd like to see extra photos or get to know more about Gordy, you can check out his blog at gordygordyblog.com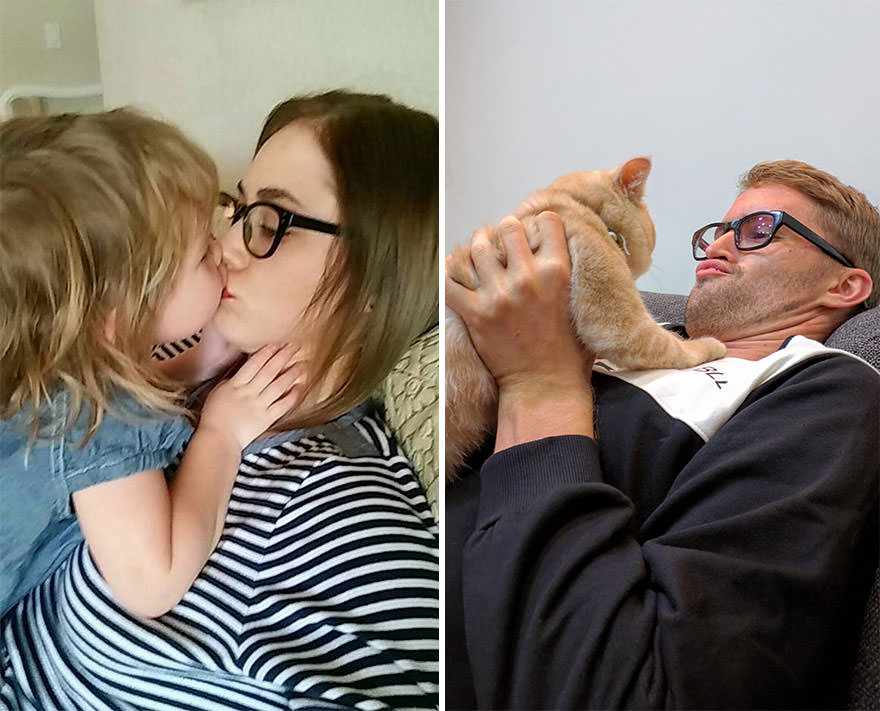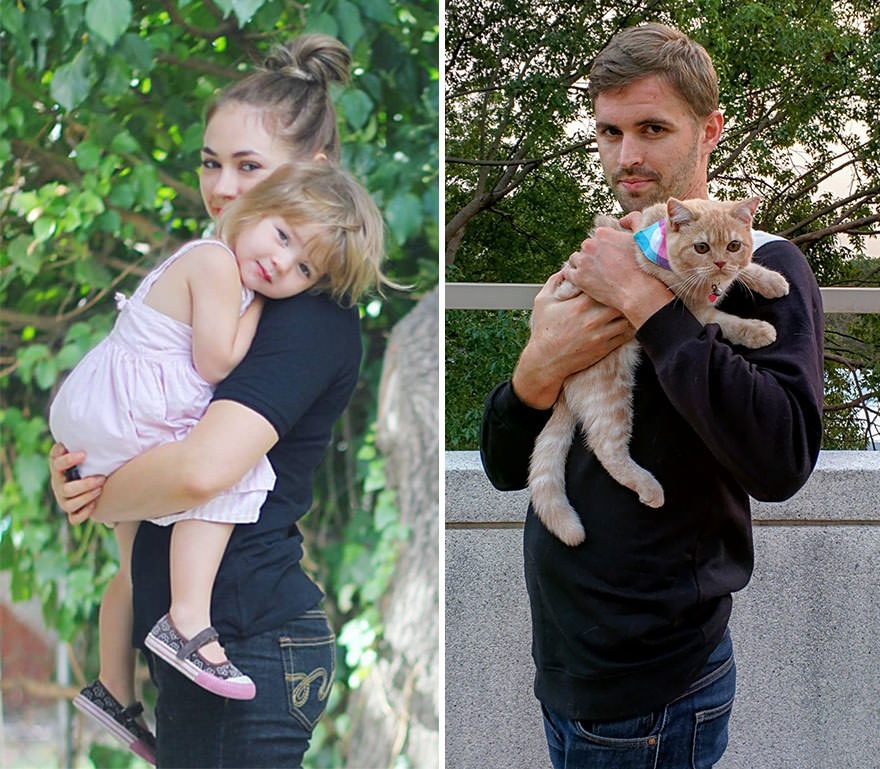 Not all feature cats, and some are just to pay homage to his sister that he adores. After all, Gordy stays in Taiwan right now, and Meredith and her husband are the only ones with plans to visit anytime soon!