A good perch is one of your cat's basic necessities. In the wild, cats perch up high to stay safe from predators, hunt prey, and generally keep a close eye on everything that's happening around them. Perching helps them feel safe and confident while also providing exercise and opportunities to stretch. Cat trees are great, but they aren't right for every home. If you live in a small space you may find yourself struggling to provide the kind of vertical space your cat craves and needs to be healthy and happy. Here are 5 space-saving cat-approved perches that'll fit purrfectly into your home.
#1 – Window-mounted perch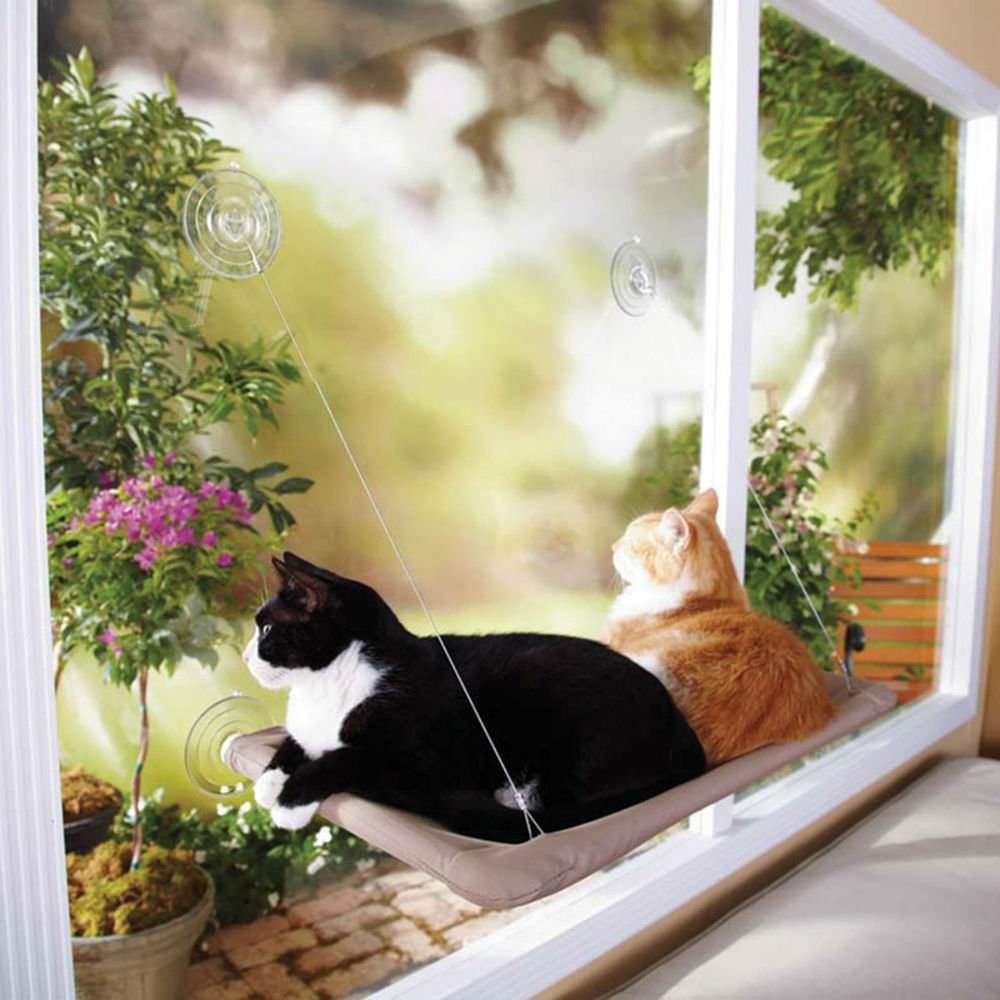 The Sunny Seat gives your cat a front row seat to all of the interesting things happening outside without taking up the footprint of the average cat tree. It has industrial strength suction cups that can support up to 50 pounds and the cover is machine washable.
#2 – Door-mounted perch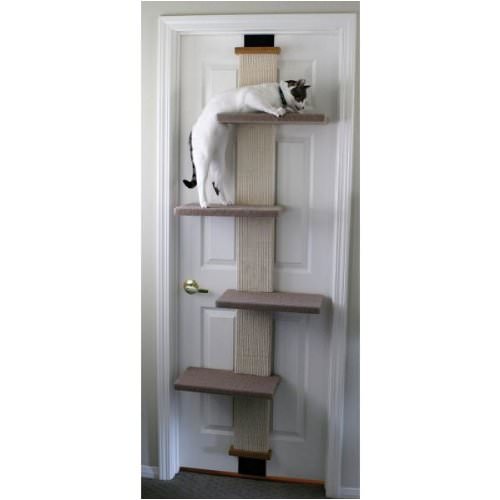 The Smart Cat Climber attaches easily to almost any door in your home and will provide your cat with a great perch as well as lots of opportunities to scratch and climb. It's easy to assemble and to move to different doors throughout your home.
#3 – Under-chair hammock
The Cat Crib is a hammock that takes advantage of the empty space under your chairs. It gives your cat a great place to hide out, nap, or stalk prey. The special non-slip straps keep it in place.
#4 – Wall-mounted perch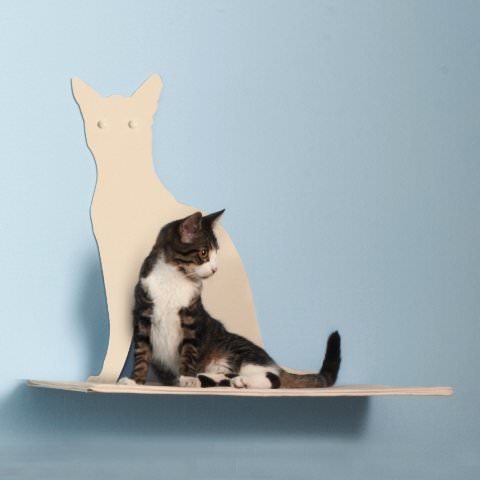 These cat silhouette wall-mounted perches from The Refined Feline will definitely be a conversation piece in your home. The super cute perches are made from durable steel and feature plush cushions with magnetic backing to help them stay in place. The perches are easy to install and include all of the hardware you'll need.
#5 – Radiator-mounted perch
The Petown Radiator Bed was designed to keep your cat cozy in the winter. It also happens to take up very little space. It's easy to assemble, the cover is machine washable, and it'll hold cats up to 11 pounds.