We all love a great deal. And what better way to get a deal than to buy products that have more than one function or purpose? Being intentional about buying these kinds of well-rounded products can save you money, free up cluttered space in your home, and bring more enjoyment to your cat's life. Here are some of our favorite products that go above and beyond the call of duty.
#1 – The Ripple Rug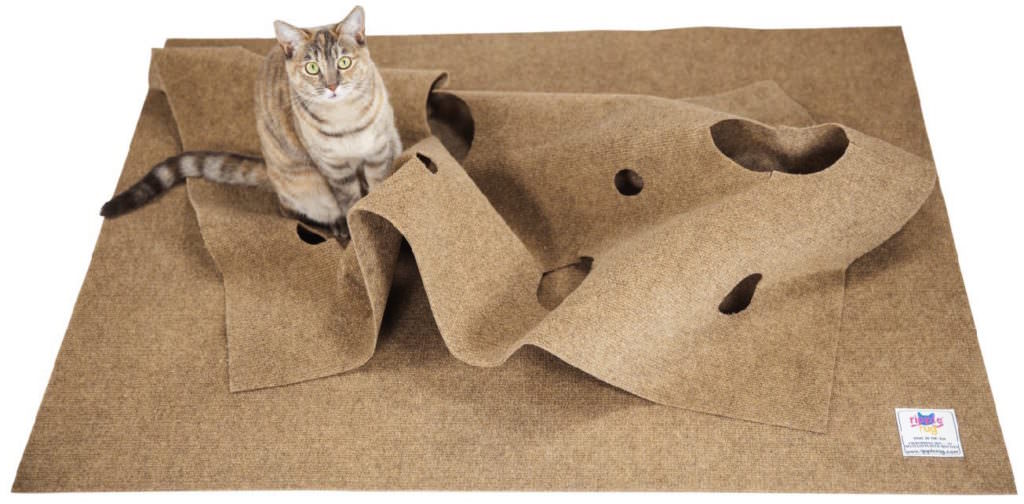 I got a Ripple Rug for my cats a few months ago. They were rubbing up against it before I had it fully out of the packaging, and they have barely left it alone since. I don't think they've ever fallen in love with a product so quickly and fully (okay, except treats). The Ripple Rug is so many things– a toy, a grooming tool, a bed, and a scratching pad. It can also be easily reconfigured to keep it exciting for your cat.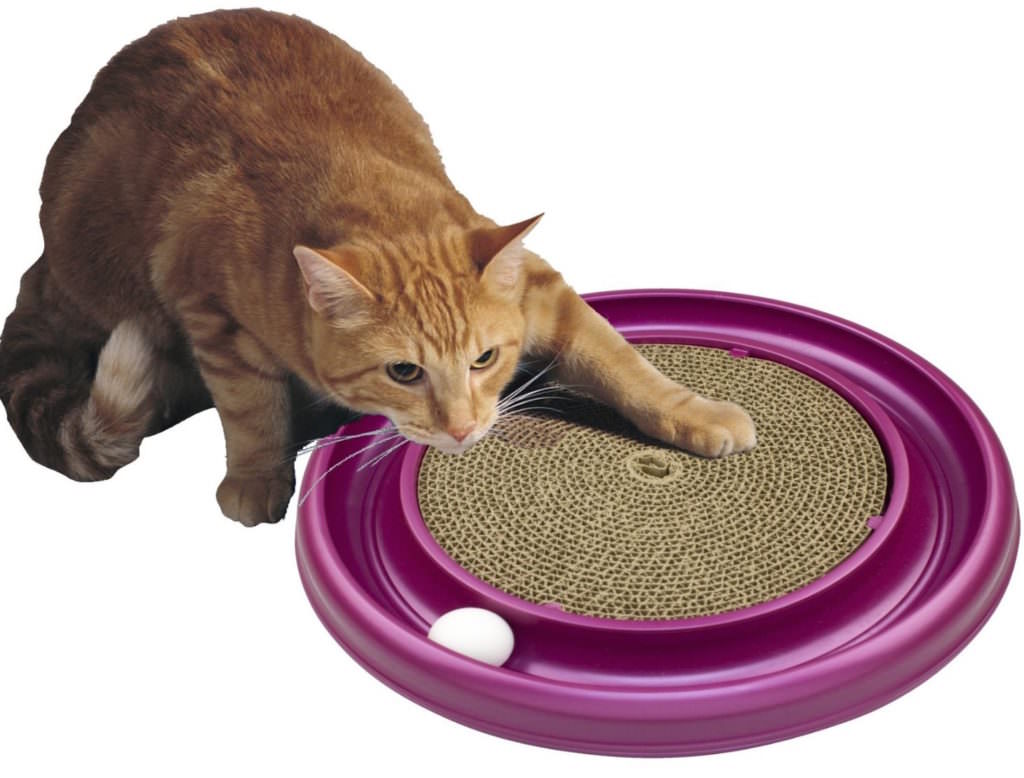 The Turbo Scratcher covers a lot of bases while taking up very little space. At first it may look like a simple cross between a toy and a scratcher (which is still pretty impressive, as far as I'm concerned), but this product becomes even better when you see the accessories you can add to it. Some of my favorites are the treat dispensing ball, the grooming arch, and the fresh cat grass garden. The corrugated cardboard pads are inexpensive and easy to replace when your cat wears them out.
#3 – Collapsible tunnel with cat bed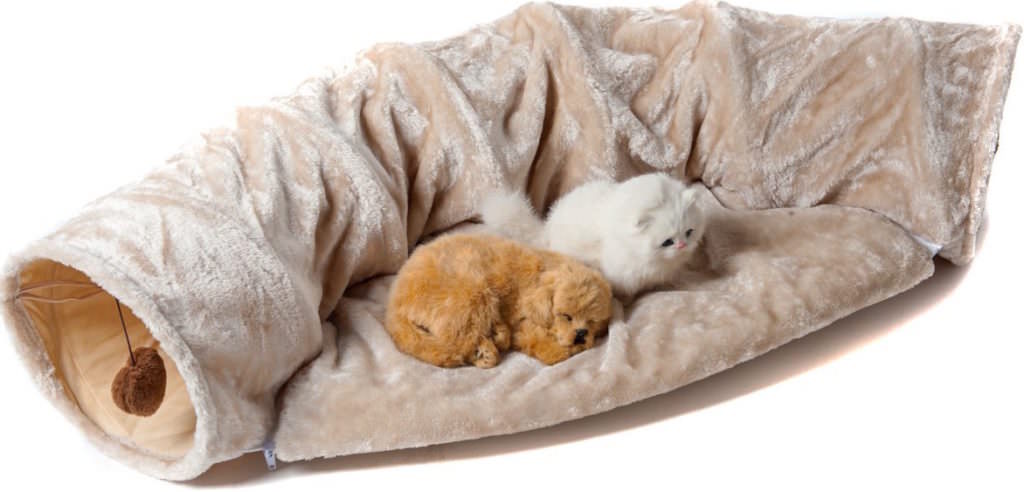 Is it a toy? Is it a bed? It's both! The Favorite Tunnel and Bed gives your cat a long tunnel to play with and hide out in, and a soft bed to nap on when she becomes tuckered out from all the fun. It also folds up quickly and easily so you can store it away when it's not in use.
#4 – Stimulo Interactive Feeder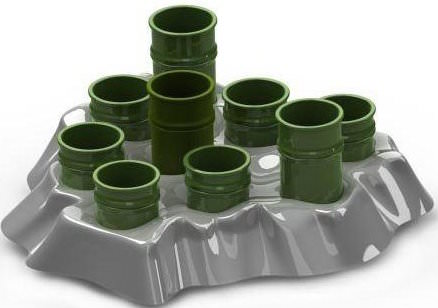 The Stimulo interactive feeder is a toy and a feeding system. You'll place food or treats into the tubes and your cat will use her natural hunting instincts to retrieve them. This type of play is important for keeping your cat physically and mentally active. The tubes can be moved into many different configurations so your cat will never get bored with the game. The Stimulo is also great for cats who tend to eat too quickly, since it will force them to slow down and work for their meals.
#5 – Cat scratcher bowl and bed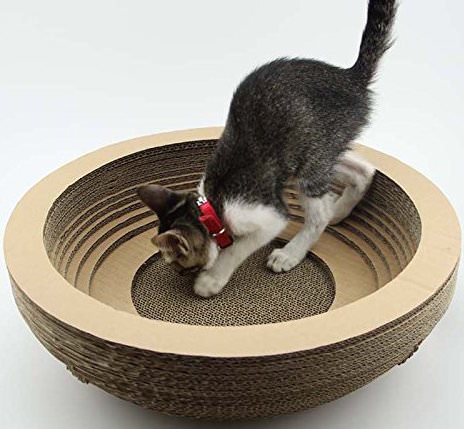 Your cat can go nuts scratching this corrugated cardboard bowl (instead of your furniture), then curl up for a nap in it. It even comes with catnip to make it even more exciting and fun. Once the inside of the bowl has sufficiently been scratched to bits, just flip it over and let your cat scratch the dome for an extended life.