Part of each sale through the iHeartCats store is donated to GreaterGood, which helps support various charities. Thanks to customers like you, happy endings, like the one below, are made possible.
Little Samantha was just 3-weeks-old when she was discovered in a wood pile all alone. At such a young age, there is no way she would have survived without the care she received from Michele's Rescue. All of the animals they take in go to experienced foster homes. Something that is essential for kittens like Samantha who need round-the-clock feedings.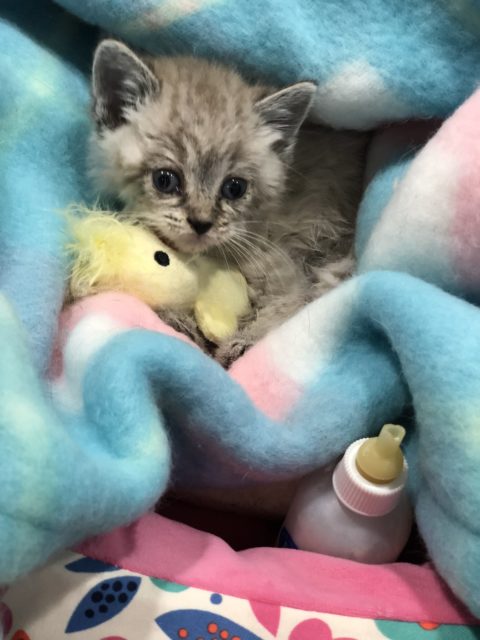 When she first arrived, Samantha was weak, lethargic, and unable to stand. A trip to the vet revealed a bacterial infection in her brain. Although it sounds quite serious, she is recovering well with medication and frequent check ups.
At four weeks old, Samantha is beginning to play like a kitten should. She is still unable to stand up, but she gets stronger every day!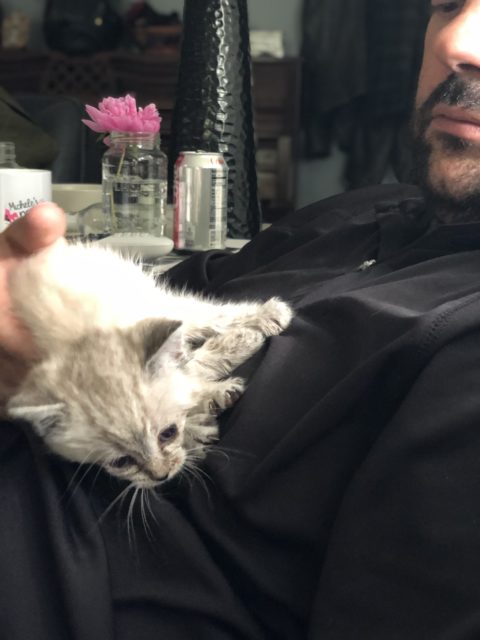 Samantha is too young to eat the cat food provided by iHeartCats' partnership with Rescue Bank. However, all those donated meals allow Michele's Rescue to focus their funds on getting her well.
"While we picked up our latest allocation of donated food from GreaterGood.org's Rescue Bank all the cat food that we received took care of all the cats at the rescue while we focused on special food and vet bills for our little Samantha!"    – Michele's Rescue
When you shop the iHeartCats store, you help fill hungry bellies in shelters and rescues! For each purchase you make, we donate high-quality, nutritious meals through GreaterGood.org's Rescue Bank program!