Imgur user alleycags shared the story of how she adopted her cuddly cat Rigby. However, he wasn't always that way.
It all started when she spotted a scared stray kitten cowering behind a fence in Brooklyn. During her daily route, she'd spot the shy kitten for about a month. After seeing him all alone so many times, she decided that he needed a home–and it'd be with her.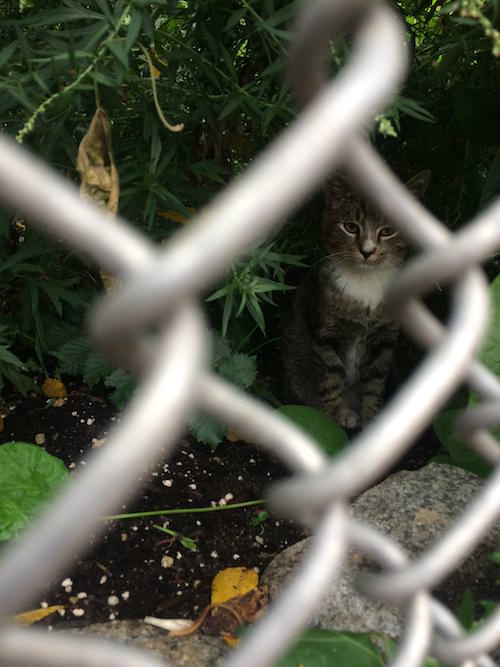 Capturing the young cat, who was used to fending for himself, proved to be difficult. However, "through a weird series of events, including multiple strangers' kindness, I was able to get him into the house," alleycags wrote. She named her new feline friend Rigby.
As it turned out, getting the kitty indoors was just the first challenge. "He hid behind the toilet for two days straight," she wrote.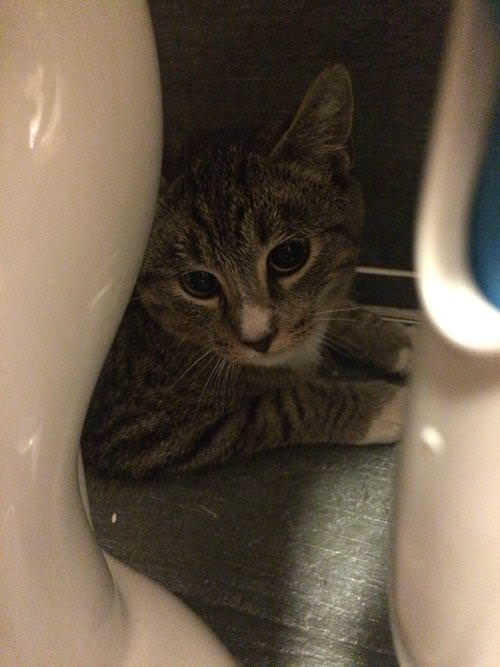 Finally, his curiosity got the best of him and he ventured out from his hiding place and began exploring.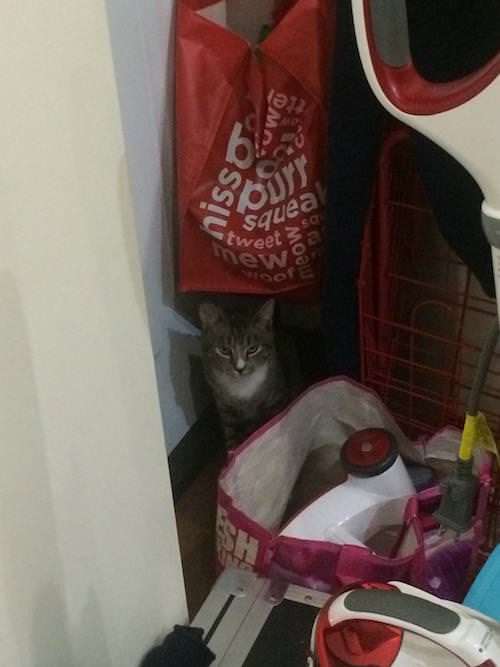 However, around his human, he was still skittish. "I'd find him hiding behind the couch cushions every time I came home," she said.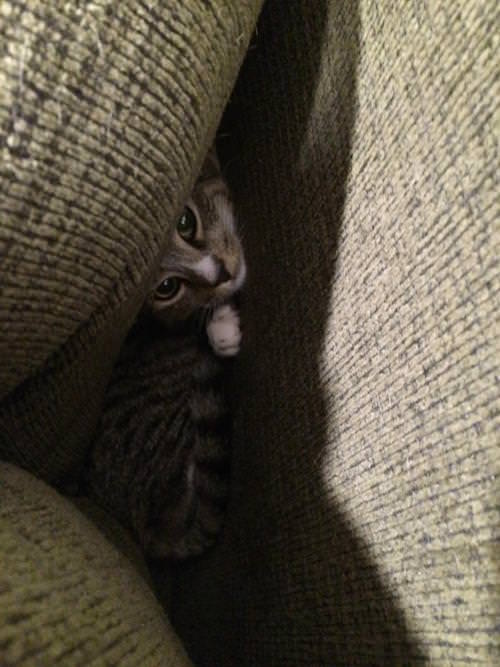 Despite his reservations, there was one family member who brought Rigby out of his shell: the woman's other cat, Penny.
"Luckily him and my other cat became fast friends," she captioned this photo. "Their names are Rigby (left) and Penny (right)."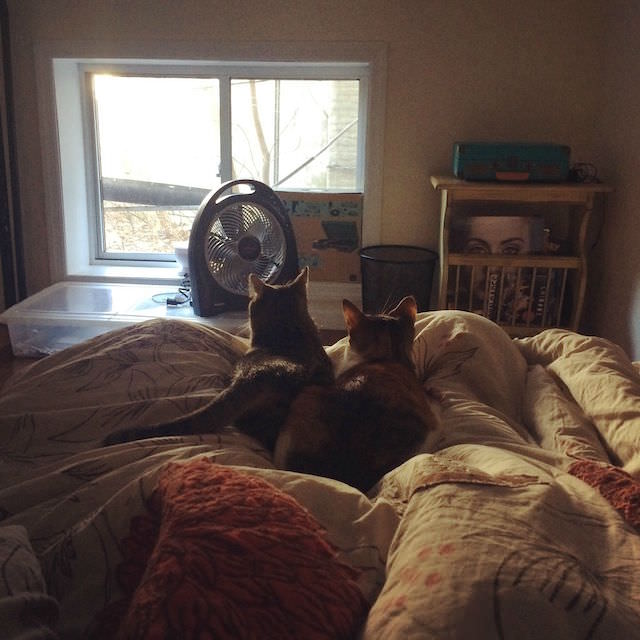 As he continued to receive love, friendship, and food, the newcomer cat warmed up. "Each day he would come a little closer, slowly but surely trusting me," the poster wrote.
As Rigby transitioned into his new home, his human for all his little quirks. "His left ear has a little chip in it. Im assuming it's from a fight or getting caught on something in the wild. It's one of my favorite parts about him," she said.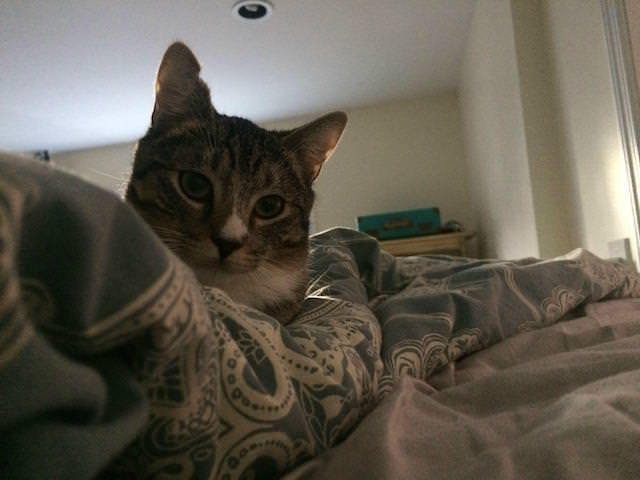 Then came the breakthrough: the formerly stray cat crawled to his human because he was craving affection!
"Finally last night he climbed into my lap and begged for pets," she posted. "I can honestly say it was one of the best moments of my life. He went from being petrified to becoming such a happy little kitten. He's the best."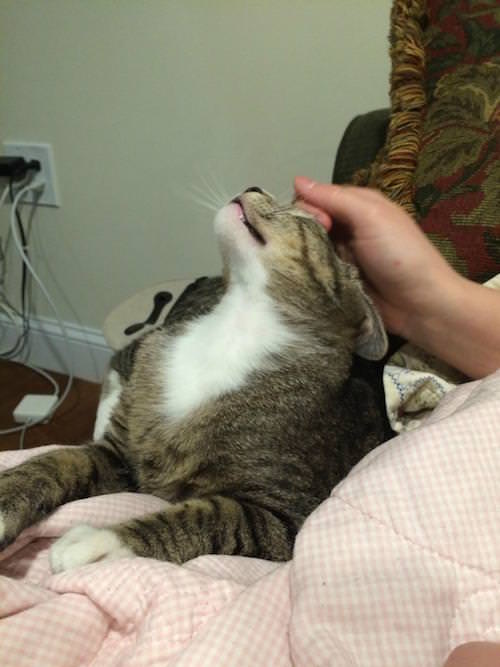 Persistence pays off, especially with felines! Thanks to cat-mom alleycags for her patience, love, and for never giving up on sweet little Rigby!