Witness to a cruel action against newborn kittens, a good-hearted woman thought nothing of jumping into a river to save them. The incident happened at a city park in Nowy Dwór Gdański, Poland, on a Sunday evening in full view of both children and adults. And all of it was caught on a CCTV system.
The CCTV video shows a woman walk down the steps at the bank of the Tuga River and throw a tied plastic bag into the water. As she turned and walked away, the bag landed a good distance out from the bank and started sinking into the murky water. A crowd quickly formed near the river bank when children playing in the park heard distressed meowing coming from the bag. They alerted adults and a woman rushed forth, whipped off her dress, and jumped into the river.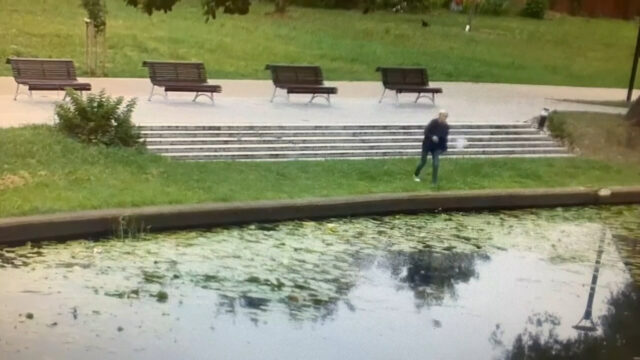 Did She Save The Kitties?
Playing in the park with her 4-year-old daughter, Klaudia was one of the people who heard the commotion. As she watched the bag sink further into the water while the kittens screamed for help, she couldn't stand by. Stripping off her clothes, she waded into the murk and vegetation, swimming to almost the center of the river. She grabbed the bag and came to shore.
Inside the bag were three newborn kittens and a stone meant to weigh the bag so the kittens would sink. The babies were cold, wet, and clinging to life. Klaudia and her daughter took the little ones home, but one of them passed away from the traumatic experience. The other two little tuxedos were taken to a vet and given care. Now, the kittens have become part of Klaudia's family, where the pair will know safety and love.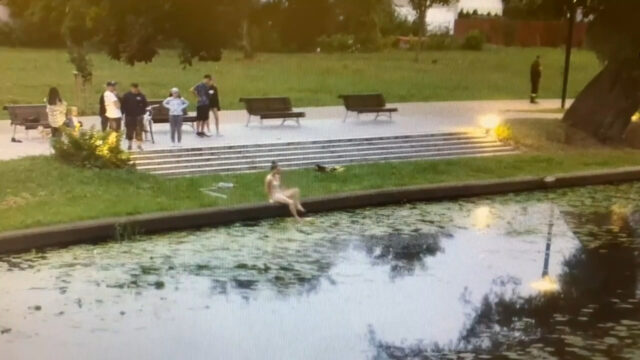 And when asked by TVN24, why she jumped in and saved the kittens, Klaudia said, "Seeing that the firefighters were not able to reach the bag with their barefoot, and the bag was submerging more and more under the water, not seeing anyone interested in getting into the water, I did not hesitate. Time is running out, I found. And I got into this water."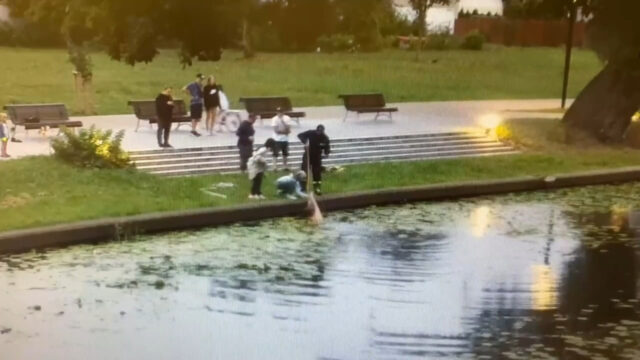 Facing Charges
As the act was caught on CCTV, identifying the perpetrator of this cruel act proved pretty simple. Within 20 minutes of the crime being reported, the 67-year-old woman who threw the kittens in the river was taken into custody. She was charged with extreme cruelty to animals, and while she was released after the charge, she faces 5 years in a Polish jail.
Cruelty happens all across the globe, but so do acts of good. Thank you, Klaudia, for your rescue efforts and for giving the two survivors a home.
H/T: www.tvn24.pl
Feature Image: u/Tolkfan/Reddit