After a series of disheartening events, a 22-year-old woman named Madeleine decided it was time to adopt a feline friend for comfort and company.
In a post on Imgur, her proud big sister writes about her decision to take a new companion home. She says of her younger sis, "…in the last two years, she lost two friends and our dad. She also went through a rough relationship patch and retired from her professional ballet career."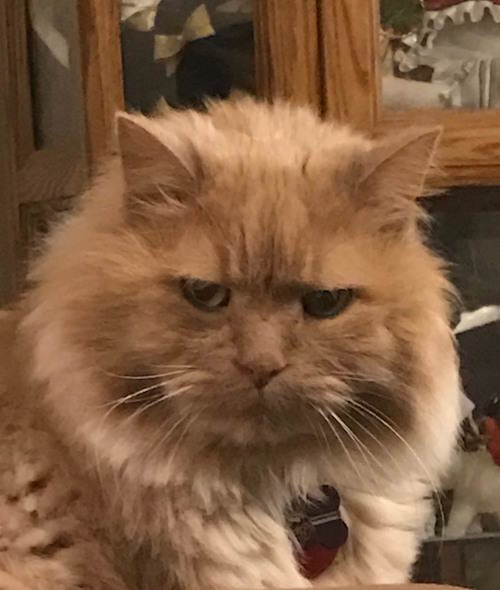 Madeleine took a trip to the animal shelter, but she wasn't looking for the cutest, or friendliest, or even one of the youngest cats…
"She walked into our local shelter and asked for their least adoptable cat," explains the Imgur user.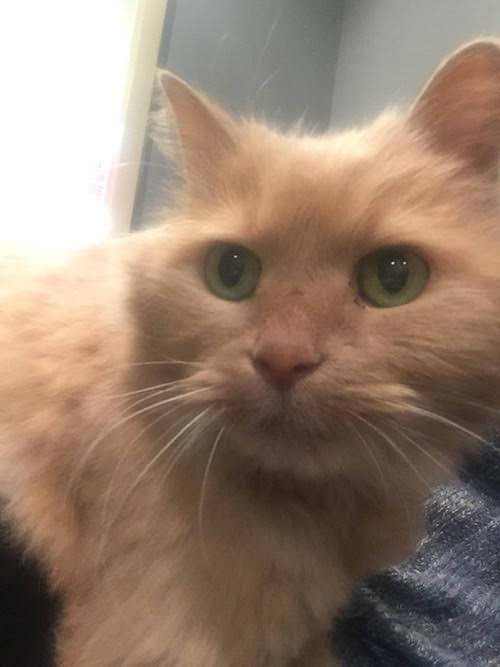 That's when the new cat-mom met Chester, a 16-year-old ginger kitty who'd had his fair share of heartbreak in his lifetime.
"Dropped off by his owner when she went to college, he'd been in the shelter for over a year, hiding in the corner of his cage, outshined (outshone?) by all the kittens," her big sister wrote.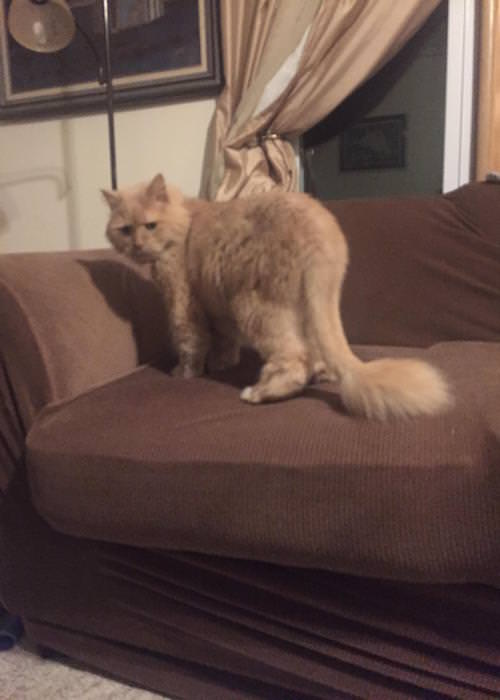 When a staff member asked Madeleine if she was sure she wanted an older cat — insinuating that his time was limited — she responded that no animal should have to die in the shelter. So, it was decided: Chester had found his forever family!
Madeleine tells us that, despite his age, Chester is very healthy.
"Happy Chester at the vet for a checkup! All good!"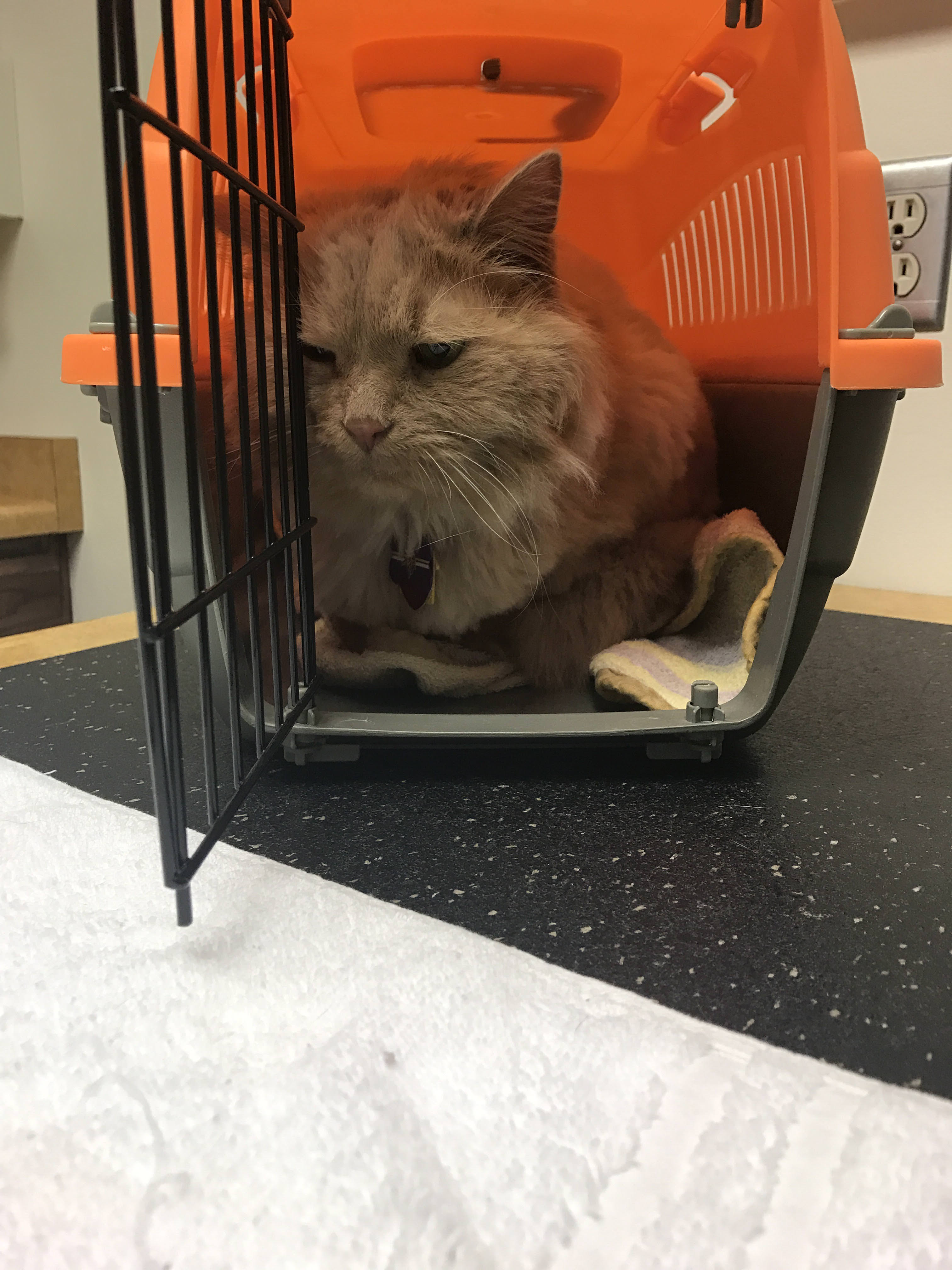 "Honestly, I have never been a cat person," cat-mom Madeleine admitted to us, adding that her in-laws' affectionate feline changed her mind.
"I saw him in the corner [of the shelter], and I saw that he was so old, and he was SO fluffy," she said of the first time she met Chester. "He looked like a teddy bear. I just had to hold him."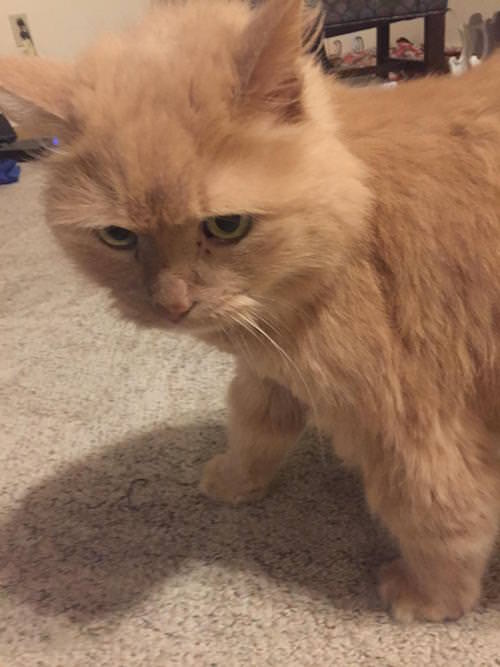 "When I got to spend time with him, we instantly bonded. Wherever I sat, he followed and hopped up on my lap…I had no idea what I was getting myself into with cats, and I didn't care. I knew I had to have him."
Now, this gorgeous ginger kitty has settled beautifully into his forever home.
"He is the king of the household. He took about 5 hours to adjust, and now he loves it," Madeleine told iHeartCats. "He is such a cuddler, and loves to be allowed to cuddle on laps. He loves to play with strings, and yarn. He is very curious."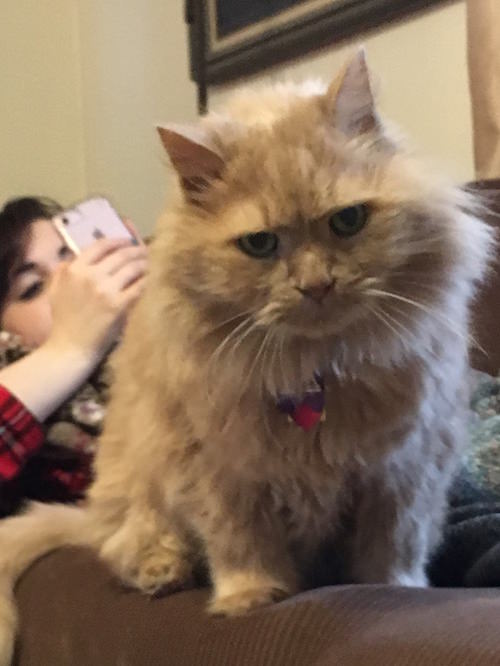 "Chester is such a sweetheart. While his face looks 'grumpy,' he is absolutely loyal," she said.
It looks like this silly kitty even has a sense of humor! The photo below was taken the first time Madeleine held him on her lap.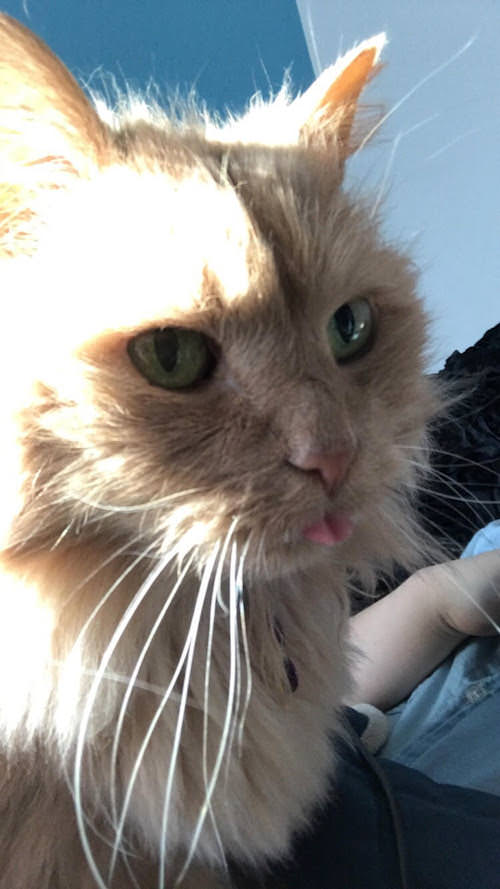 We're so glad that this sweet senior found the purrfect home, and Madeleine has a companion to brighten her days. We wish these two the very best, and we're thrilled that Chester will never have to set foot inside a shelter again!