Cats are quite opinionated and selective when it comes to humans, but once they deem you worthy, you have a friend for life. A little orphaned kitten took an immediate liking to Imgur user, Potato Wasteland (PW) as he headed to his car on a frigid evening. According to PW, the tiny orange floof scampered right up to him as if he were a long-lost friend. Unwilling to leave her out in the cold, he scooped her up and brought her home.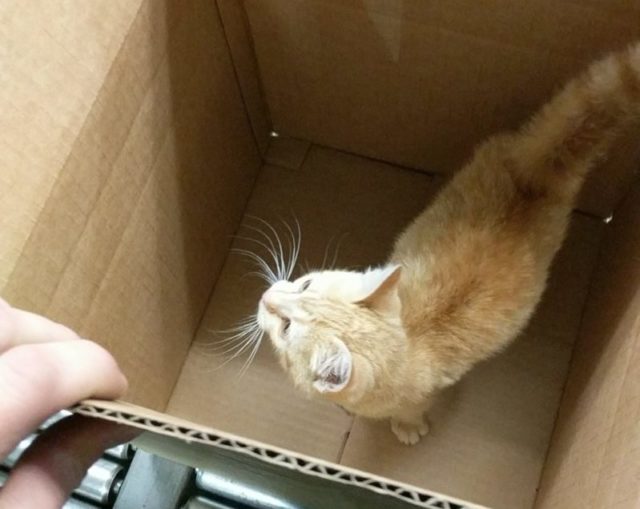 PW set his cuddly new friend up with a cozy box in the garage for the first night since he did not know her history. He posted her photos on Facebook in case a family was searching for her and took her to the local animal shelter to be scanned for a microchip the next morning.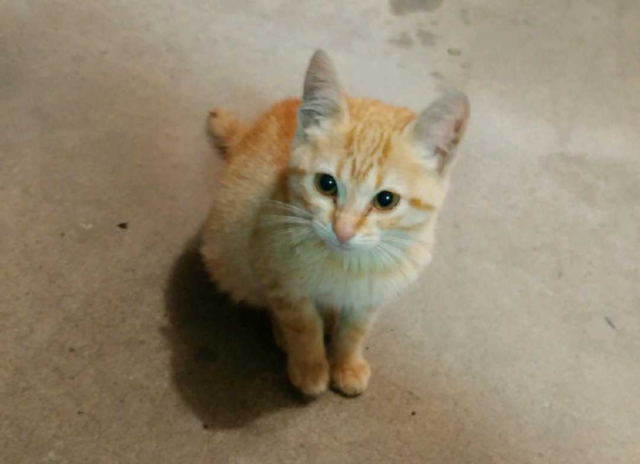 A staff member explained that she was likely a stray and the shelter was already woefully overcrowded, so PW agreed to foster the little cutie until she is big enough to be spayed. This way, he can have her surgery and vaccinations done at a discounted cost.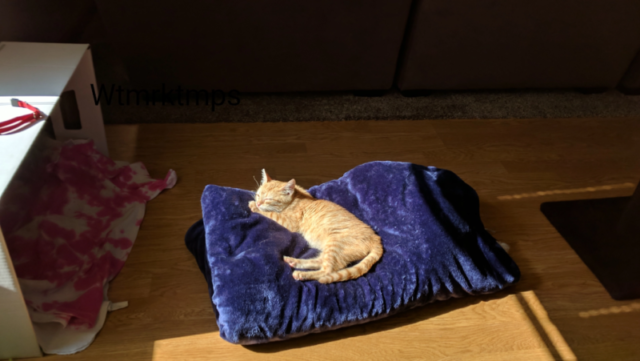 PW is considering naming his new kitty Biscuit or Sunbeam. He intends to bring her back to the shelter in about a week. If she is over two pounds she can have her surgery and PW can officially adopt her!
"I didn't choose the kitty life. The kitty life chose me," PW wrote.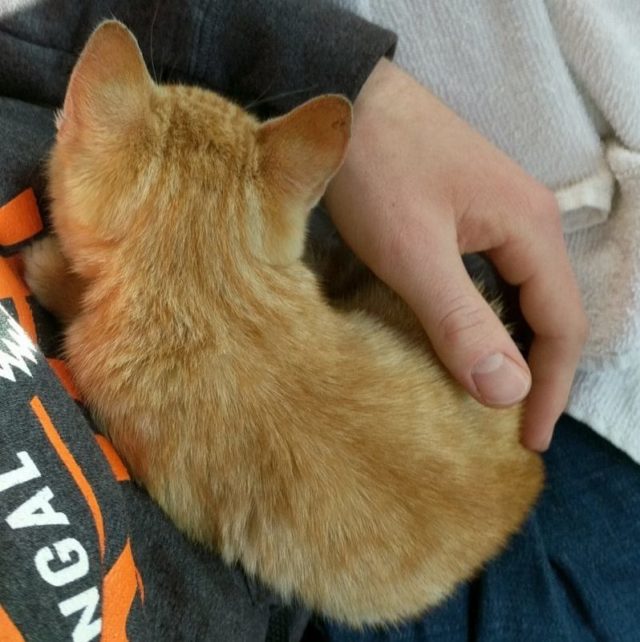 I think we can all relate to that!
H/T to Love Meow
Featured Images via Imgur/Potato Wasteland