Joe Gusti and his girlfriend Virginia rescued and cared for 26 cats, welcoming the kitties into their home so they'd be sheltered from the busy Jeff Davis highway near their home in Richmond.
In an ironic twist of fate, 70-year-old Joe, a veteran, was killed after being hit by two cars when crossing the same street from which he was protecting his cats. Even more tragically, the reason for his outing was to get his girlfriend a birthday card on Christmas day.
The devastated Virginia, who is recovering from a leg injury, not only lost her boyfriend, but now must part with their cats. She can no longer care for them and is preparing to move closer to her family in Texas as her leg–and her heart– heals. It would provide her great comfort to at least know that all her babies were adopted into loving families!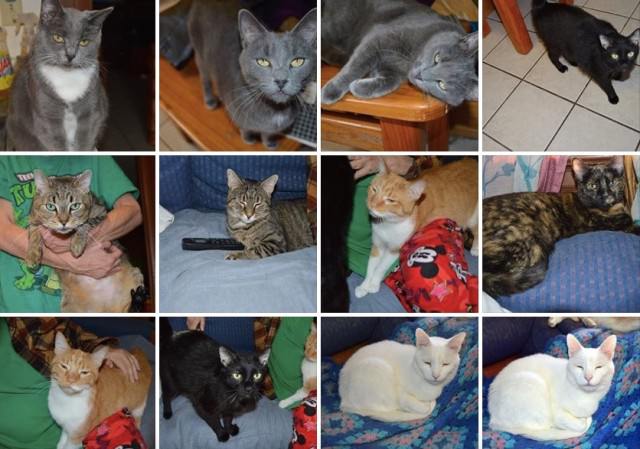 The kitties have all been very well cared for thus far. They are healthy and up to date with their shots, and are all spayed or neutered. Check out the
CBS 6 news story here:
Currently, the cats are all being housed at the Richardson's Rescue in Richmond, Virginia, and are pictured in a special album on their Facebook page, titled titled "Killed Veteran's Family Needs Your Help." Part of the album's caption reads:
"They are so social and well balanced. They really have some amazing personalities. Please help in any way you can. ADOPT, FOSTER, SHARE THIS POST, DONATE, SPREAD THE WORD. "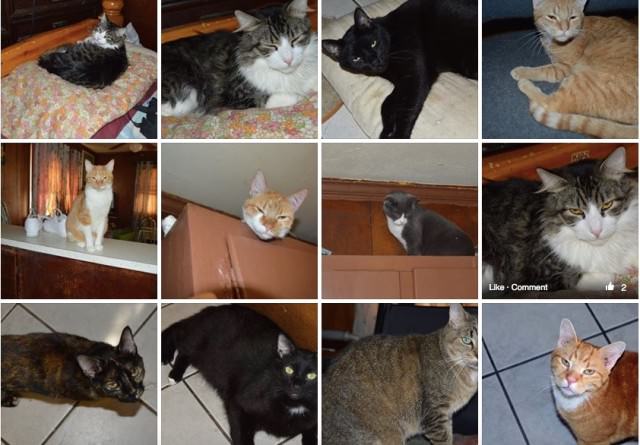 Are you interested in adopting, or know anyone who is? Check out the rescue cats' album. Adoption applications can be found on the Richardson's Rescue website. Together, we can make sure that these felines find the loving homes that they deserve!
Our hearts go out to Virginia and Joe's loved ones.
Original story: "Almost 30 Cats Need Homes After Owner Struck and Killed Crossing Jeff Davis" by CBS 6
(All images adapted from the Richardson's Rescue Facebook page.)