The cats at the Washington County/Johnson County Animal Shelter in Johnson City, Tennessee, have much to say. And if given the proper outlet, these felines would tell you how they'd love to come home with you, where together you could play, snuggle, and just be forever together.
And now, thanks to Sammy, a young visitor to the shelter who came ready to interview the kitties, tabby cat Edgar got a chance to step up to the microphone and say hello to the social media world via the shelter's Facebook page!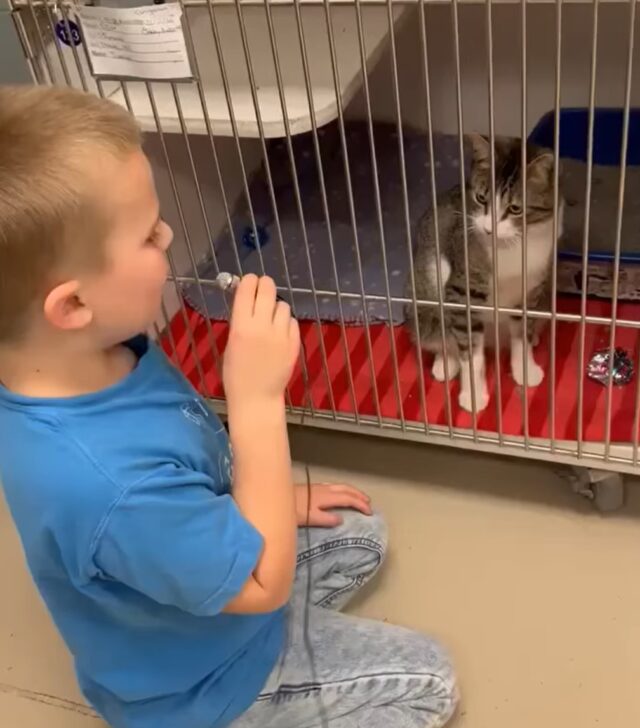 One Interview, Two Talented Stars
Though young, Sammy is quite comfortable behind a microphone. His star quality already shines brightly. Now, couple his pizazz and the brilliant idea to interview shelter cats to help them get adopted, and you've got a viral sensation in the making! And when the Washington County/Johnson County Animal Shelter posted a clip of Sammy and his kitty subject Edgar, it was no surprise the post gathered thousands of likes in no time.
As the WCJC Animal Shelter shared on Facebook, "A star is born!!!! The shelter is SO excited to have Sammy interviewing the cats at the WCJC Animal Shelter that are looking for a forever home!!!"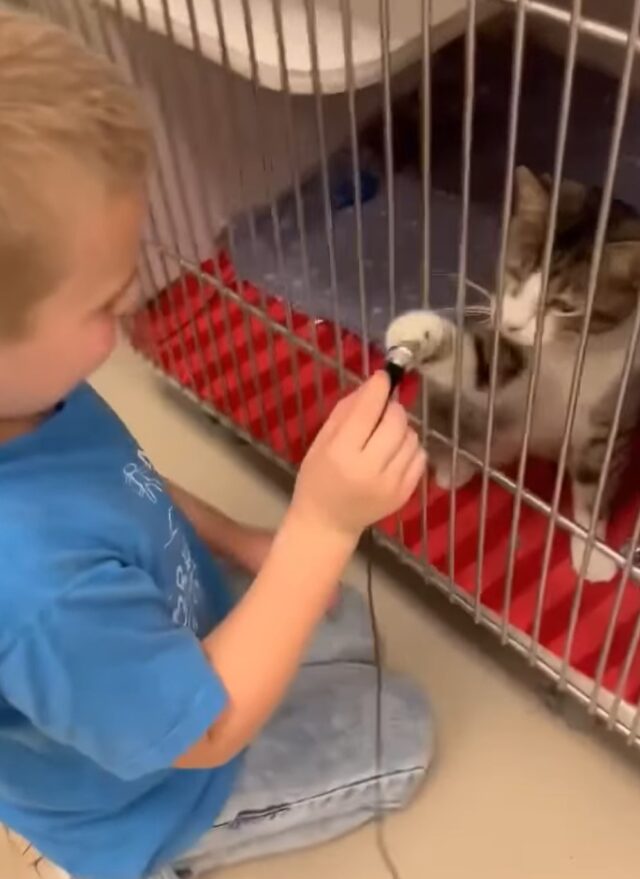 "Pay attention people it won't be long till we see this young gentleman working for a local news station, while helping get cats adopted along the way."
The clip is just twenty-eight seconds, but it's worth a lifetime in memory, as Sammy and Edgar are just too cute!
"We are with Edgar and he's a very nice cat," said Sammy, introducing the fine tabby cat. "He likes to play, loves play!"
When Edgar reaches out to touch the microphone, Sammy asked, "You wanna say something?"
While Edgar may not have said much, he was happy to show how playful his paws can be, as well as give us a listen to what a sniffing and curious cat sounds like when amplified!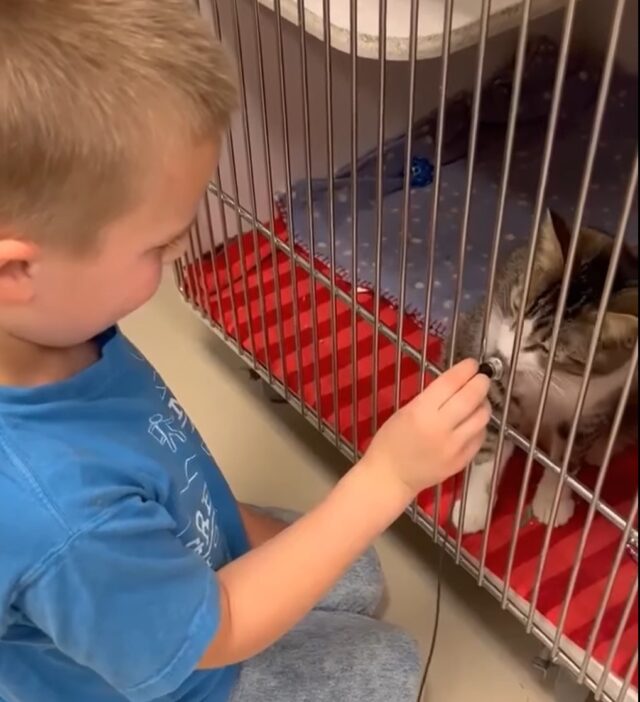 The cuteness continues when, closing the interview, Sammy keeps true to news correspondent fashion, cutting tape with a 3-2-1 countdown. Keep an eye on the news, as this kid is a star reporter in the making! And by the way, Edgar's real name is Icarus, and he's recently found his forever. But if you want to meet any of the many other cats available for adoption at WCJC shelter, visit their Facebook page to learn more.
And as we feline fanciers and Sammy well know, cats look great on camera. Especially when the aim is to help cats find forever homes. Check out another purrfect example of cats on camera in Low Budget Commercial Made To Get Cats Adopted Is So Zany, It Went Viral!
Feature Image: Washington County, TN Animal Shelter/Facebook