Animal shelters work hard to get their cats adopted and Furkids, an Atlanta-based animal rescue, go to great lengths to help their rescue cats find forever homes. Their most 'extra' effort is a video that's 2 minutes and 57 seconds of pure comedy gold!
The video, entitled "Kitty Kommercial" and starring Atlanta resident Paul Preston with a bunch of cats, was posted to Furkids' social media accounts. Before long, the silly video went viral. With more than 5 million views at the moment, it's safe to say people enjoy a little silliness when it comes to their kitties!
But this good fun has done more than just bring laughs. Since posting the video, Furkids has seen a 25 percent increase in adoptions, according to CNBC. And that's certainly a win for rescue cats!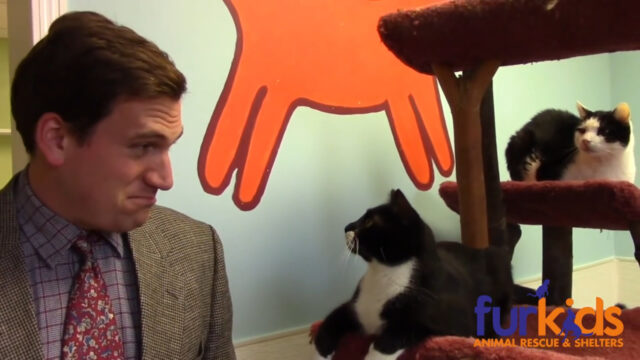 Kitty Kommercial
Paul Preston may have that used car salesman vibe down in "Kitty Kommercial," but it's just a funny act to get cats adopted. By trade, Paul is a contractor with an Atlanta rental property management company. But when his sister Helen came to him with an idea to help the shelter where she volunteers, he was ready to play kitty salesman.
Paul and Helen's video took about half an hour to produce and a couple of cans of food to bribe the feline stars, but the yields resulted in something priceless as it shows off the Furkids' "fine selection of quality cats."
According to Paul, you can find any cat your looking for at Furkids! Want black cats? He says there are so many black cats "it's like midnight inside a coffin over here!"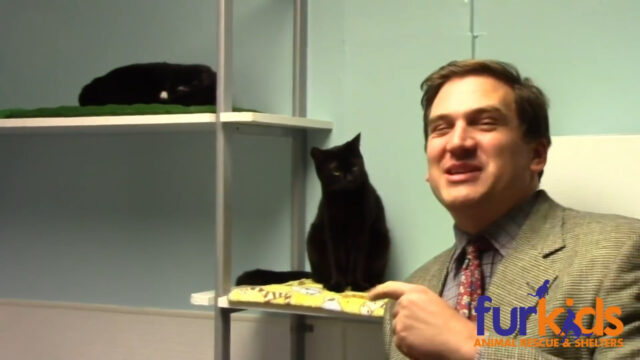 Paul wants to know, "You like big cats? We got the biggest cats you'll ever have."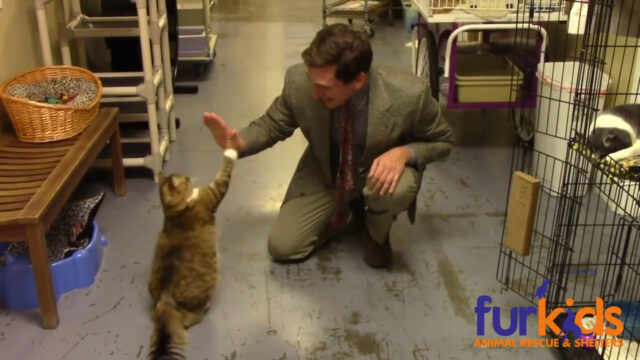 And don't worry, your trusty cat salesman assures, "All of our cats are self-cleaning, and cleaning, and cleaning…"
Paul even breaks into a rendition of "In the Arms of An Angel" by Sarah McLachlan. It's something to behold…but you better hurry and go get those cats because Paul looks pretty fond of that cat food by the end of the video. The kitties just might need a snack now!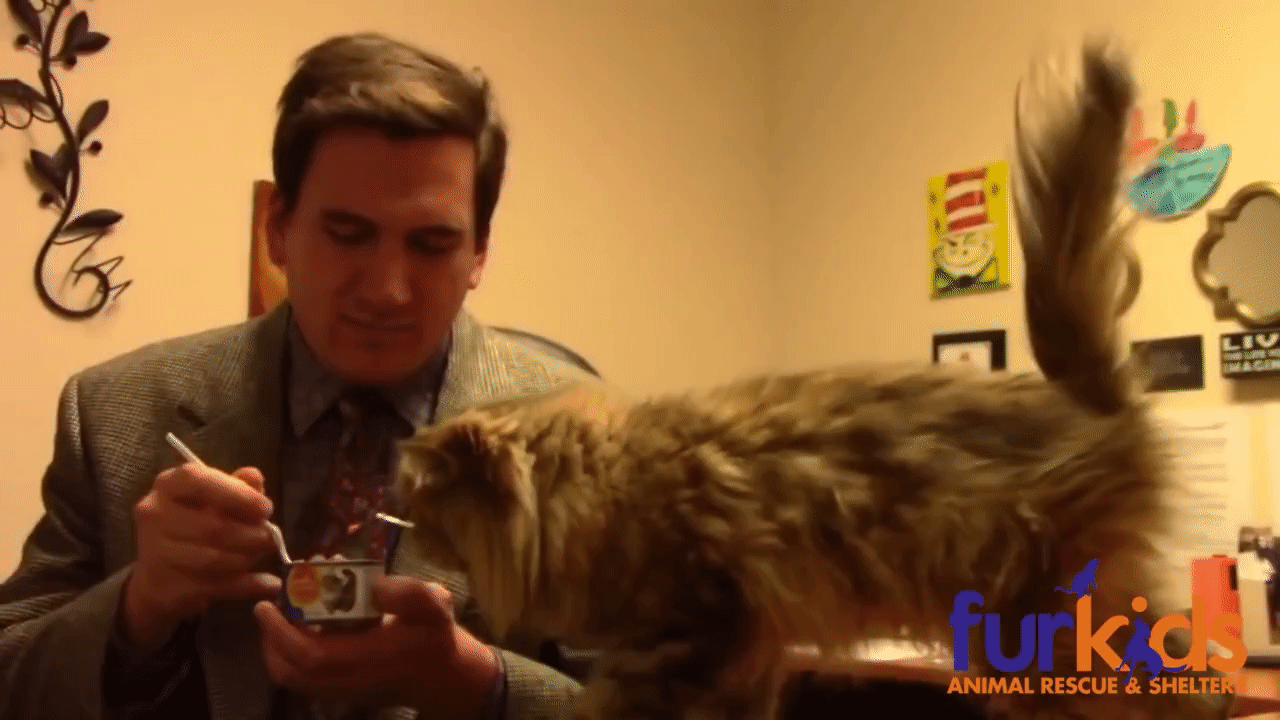 And, BTW, the woman appearing in the video with Paul, acting like a wavy Winston starting at 6 seconds in, is just too funny!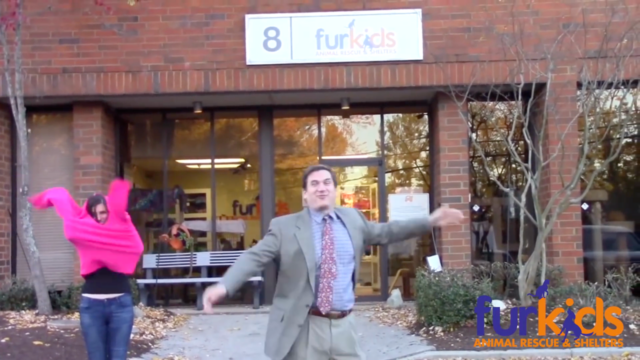 Going Viral Brings Much-Appreciated Help for Cats
The Atlanta-based nonprofit operates the largest no-kill pet shelter in the southeast. As CNBC reported, operating costs for the Furkids network reach roughly $6,000 per day, with 60 percent of their manpower coming from volunteers. But since posting this funny cat video, the rescue has seen an increase in donations and volunteer applications.
In fact, Samantha Shelton, founder and director of Furkids shared, "We have received 80 percent more donations of items on our Amazon wish list this week than we normally would receive."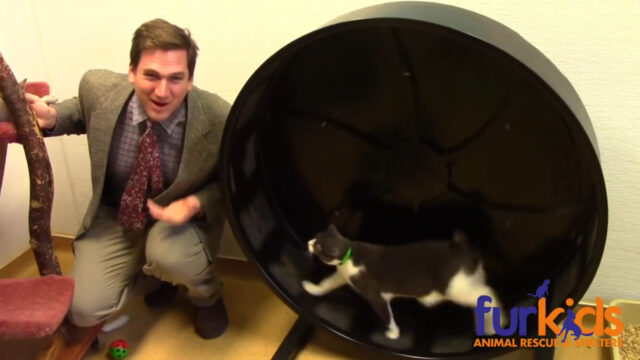 And how about cat adoption numbers?
"While our adoption rates have been strong, we always have more animals than adopters, and we're grateful for Paul Preston's humorous approach to adoption," Samantha explained. "His piece has resonated powerfully and made us recognize that humor touches and motivates people…We at Furkids hope that our video inspires people around the world to adopt homeless cats and dogs and support their own local shelters."
Anything that helps cats find their forever homes sounds great to us, and when you're able to laugh while having your heart warmed, well, that's great too!
H/T: www.gidypet.com
Feature Image: Furkids Animal Rescue and Shelters/YouTube