Some of the best memes on the internet today feature cats. Which comes as no surprise; the things cats do serve as an inspiration in any capacity, whether touching or funny. And for a cat called Mashed Potatoes and his human buddy, June, they hit the jackpot on both in a TikTok video known as "here comes the boy."
If you've seen it, you know the adorability of June singing to Johnny in the same kind of sweet and silly song a lot of cat lovers find themselves crooning to their felines. If you haven't seen the video, chances are you've heard the song on a different video as the tune and the added instrumentals that came later have blown up on TikTok and Twitter. And if this is the first you're hearing of "here comes the boy" then you're in for a treat!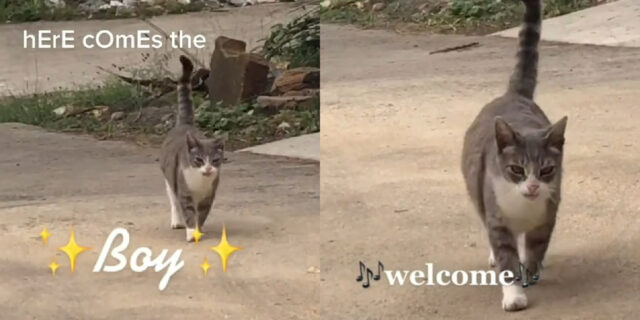 The Boy Comes to Instagram
In the video Mashed Potatoes, whose real name is Johnny, comes sauntering up to June as the cat lover sings the words, "Here comes the boy! Hello boy! Welcome! There is he is. He is here."
It's just an adorable cat video with a sweet tune and people have fallen in love with Johnny the cat. So, June started an Instagram account for Johnny Mashed Potatoes. Look for @mashed.potatoes_official to be sure you're following the authentic source of "the boy" content. And why did June decide Johnny needed an Instagram?
"I have lots of pictures of him because he's just so handsome."
Plus, lots of people often ask about the handsome tab, June sharing how people "are always curious about how he's doing, where he's going, and what he's up to."
The TikTok creator figured those would be easy questions to answer because a visit with Johnny happens "almost daily." But how did this cute acapella tune become a smash hit with piano and string accompaniment?
How A Simple Song of Love Became a Smash
Mr. Mashed Potatoes' special song has found fame on TikTok with over 30 million views, 7.4 million likes, and more than 56k shares. The audio has been used over 13,000 times in the various collections of videos and memes that feature any good boy in someone's life be they feline, canine, hedgehog, or human. Search #herecomestheboy on TikTok and enjoy some sweet fun.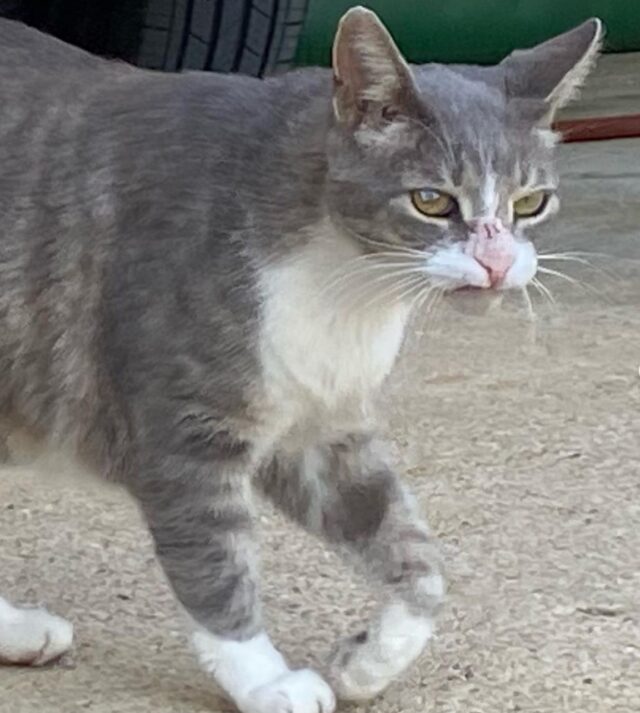 According to The Insider, after the initial post, the simple song saw the addition of piano accompaniment by @alexfromsf thanks to the use of Duets. Felix Gabriel, TikTok handle @felixgabrielmusic, then added strings, deepening the piece to another level of amazing. Now, all you have to do is sing, "Here comes the boy," and you'll probably hear "Hello boy" in return.
Welcome to the meme life, Johnny and June!
H/T: www.theinsider.com
Feature Image: @mashed.potatoes_official/Instagram