Thanks to their deep curiosities, cats have garnered the wisdom of the ages in all things. Especially the things you happen to be working on. Driven by their curious natures, felines must be involved in all things their humans do. Kitties happen to believe they have the magic to fix anything with a few flicks and swishes of a paw.
And though they don't have knowledge of computer repair, they sure like to think they do.
Your car? The cat thinks he can fix it too.
Like this cat, your helpful kitty is quite certain she can fix your computer and your car…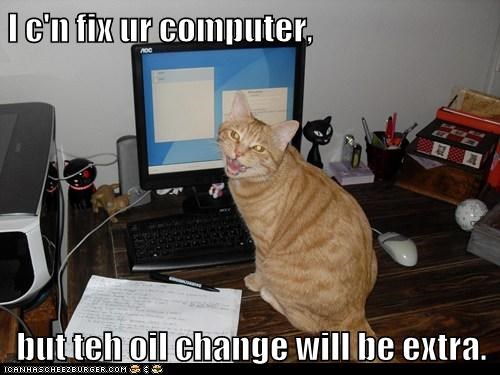 Beware though, your repair cat may be adorable, but you're definitely gonna be left with a mess!
Check out these techie cats using cutting edge computer repair technology…
Such technical terms, but this ginger cat and his assistant seem to have the answer…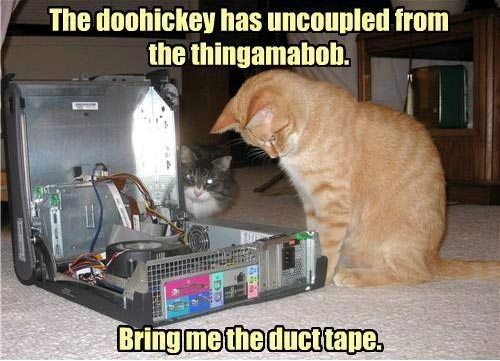 Such a kitten prodigy, already an audio/visual wizard…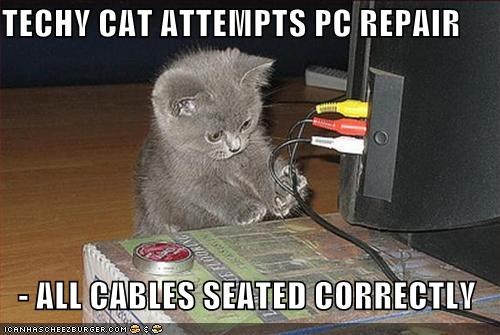 A kindle of kittens knows just what to do. They're all over the problem!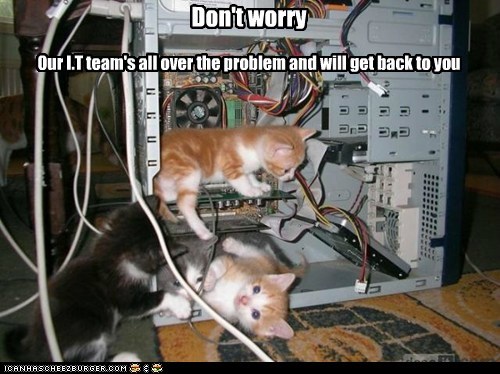 All she's gotta do is reach this one wire waaaayyy down at the bottom…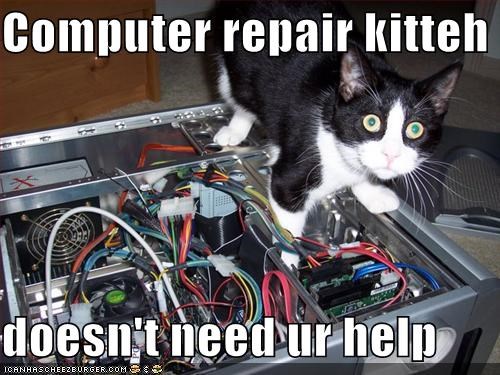 This little darling has the solution and she'll happily pounce away the mice!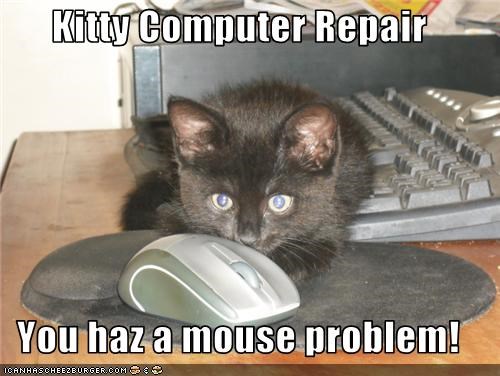 A delicate operation requires sharp teeth and claws. It's a fine balance between fixed and mangled…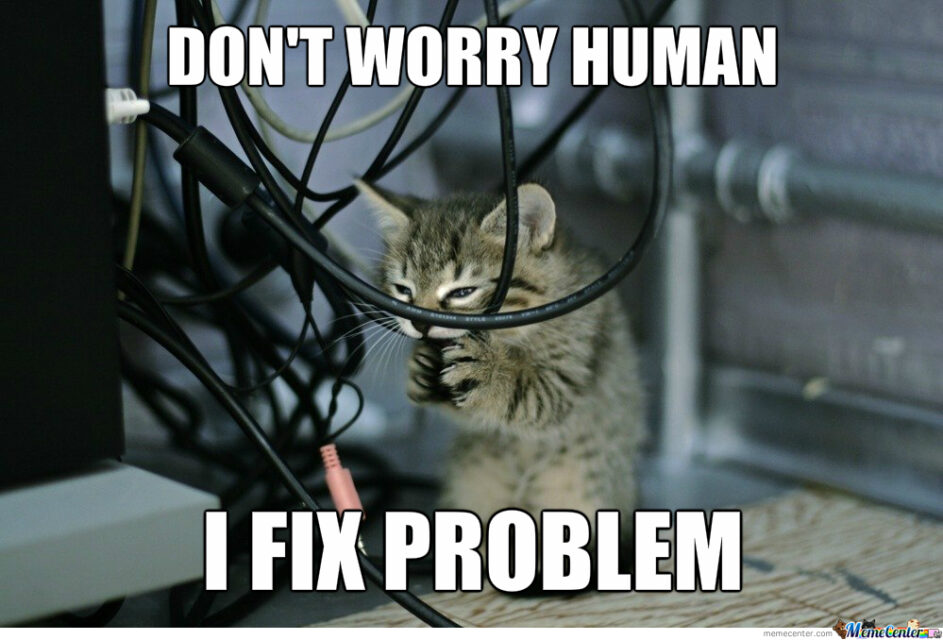 Tiny Tabby Tech Support is just too cute…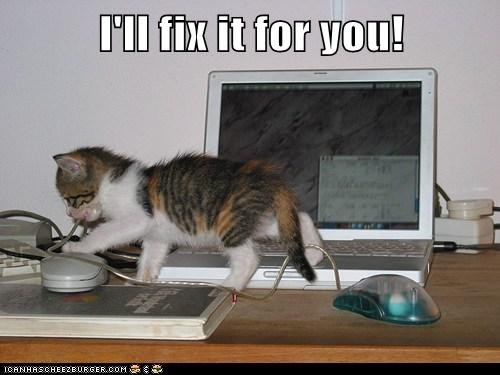 Cats and Cars Don't Mix, But Try Telling Them That
Not only are cats of the opinion they can fix computers, kitties also think they know there way around a car too. Check out these meowchanics at work.
Apparently this cat does axle work…
He's just gonna spend it on catnip…
Can't see her face, but those paws look trustworthy to this cat lover…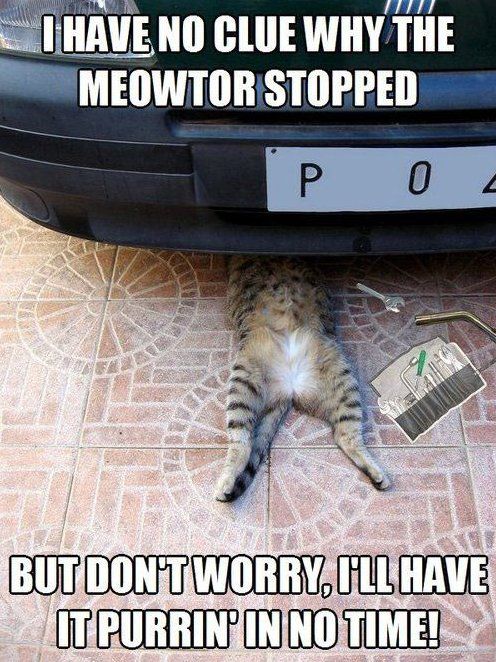 Whoa! This well-dressed tuxedo mechanic is pulling out the heavy tools…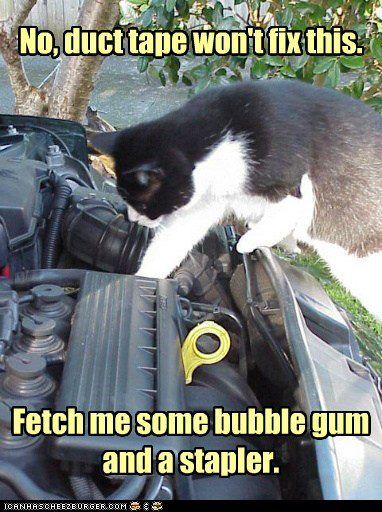 What a demanding kitty mechanic! Still pretty darn cute though…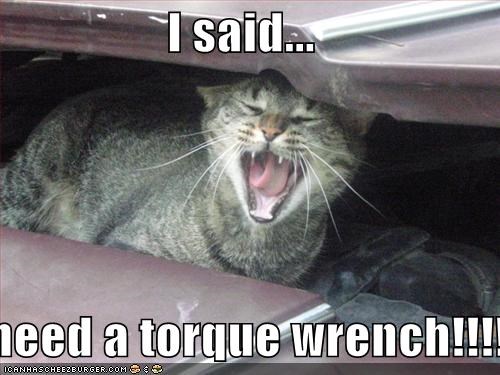 Busy Paws Never Catch a Break When it Comes to House Chores
Cats also enjoy helping us with chores around the house. It's another way in which cats believe they excel. As cat lovers know, it's sometimes easier to let them think they're helping!
Yet, no matter what we do, the kitties still think they're doing all the work…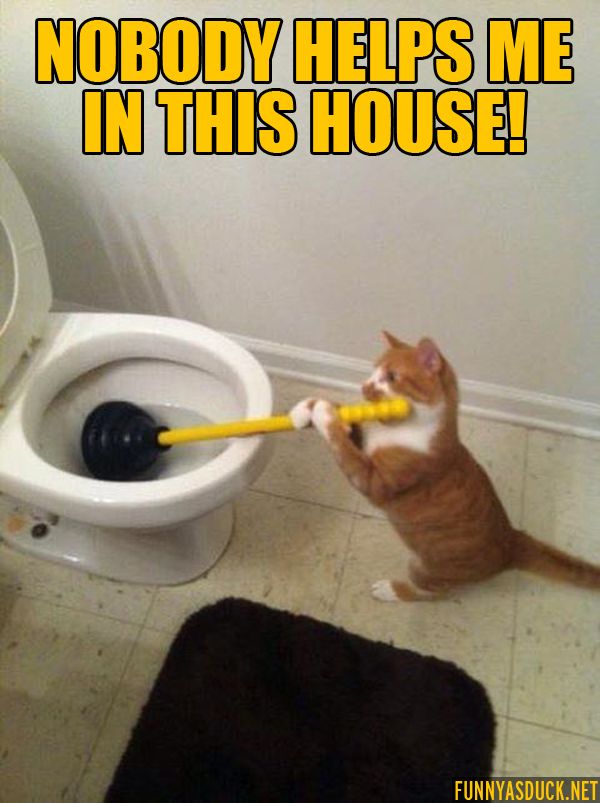 But cats love their families so they just keep on working…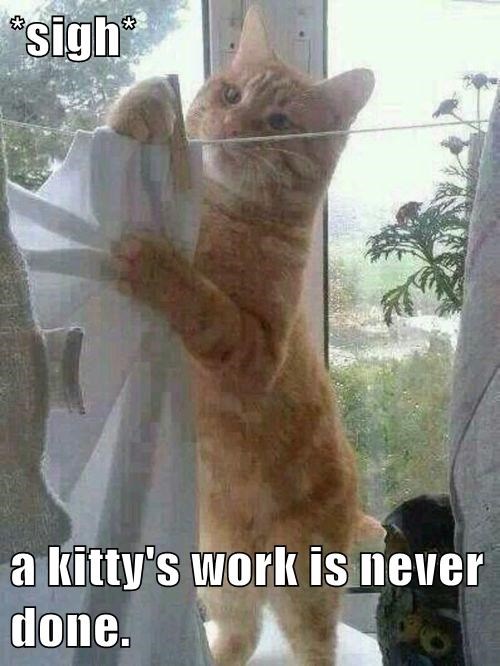 Kitty darlings work hard to give their minions a good life!
But all the hard work tires a cat out!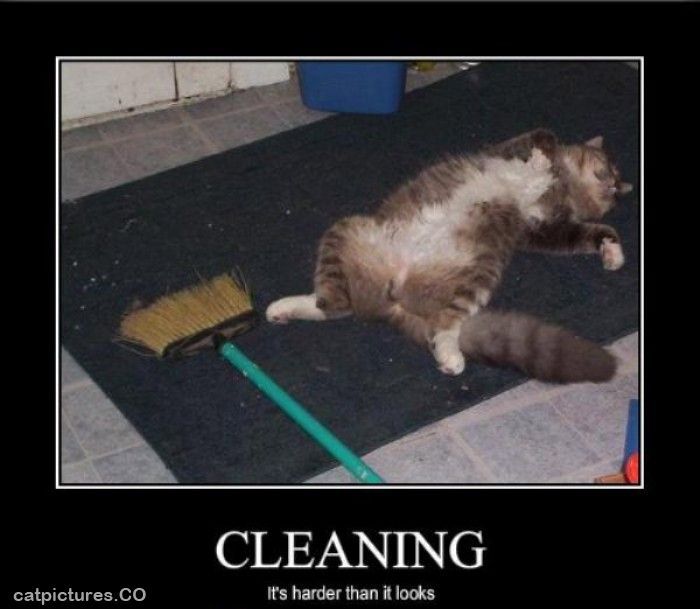 These memes purrhaps prove cats aren't the lazy loafs we've suspected them to be. Turns out felines are experts at repairs and chores, but they insist on doing things their way. In that, there's certainly no surprise!
H/T: www.cheezburger.com