No matter who you are or what you do, the loss of a pet is devastating.
Vice President Mike Pence and family had to say goodbye to their beloved cat Oreo this weekend after 13 wonderful years of companionship.
Wife Karen Pence tweeted on Sunday:
"Rest in peace Oreo. You touched a lot of hearts in your little life. Our family will miss you very much."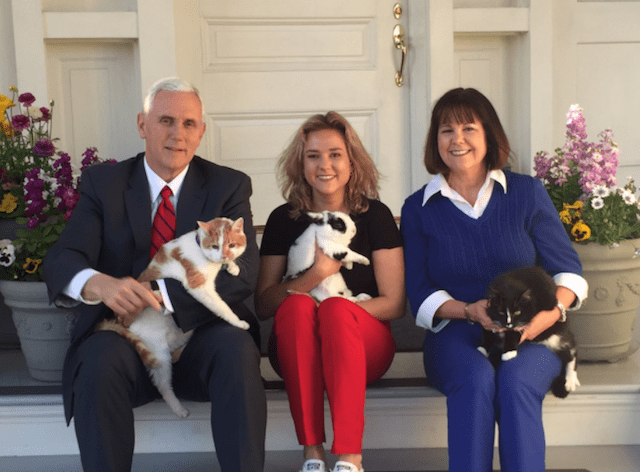 While dogs are often associated with US presidents and staff, the Pences have brought a feline presence to Washington DC.
That doesn't mean they aren't dog lovers, though – their pup, a Beagle named Maverick, passed away a month before the presidential election.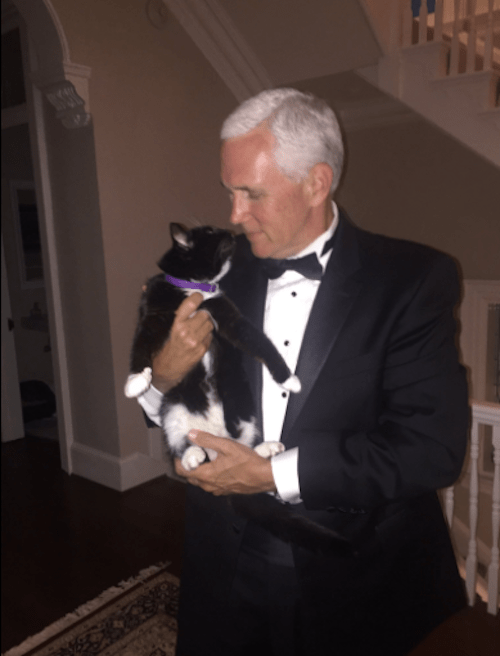 The family still has a ginger and white cat named Pickle and a black and white bunny named Marlon Bundo. New York Post reports that son Michael even has a pet snake who lives in Mississippi.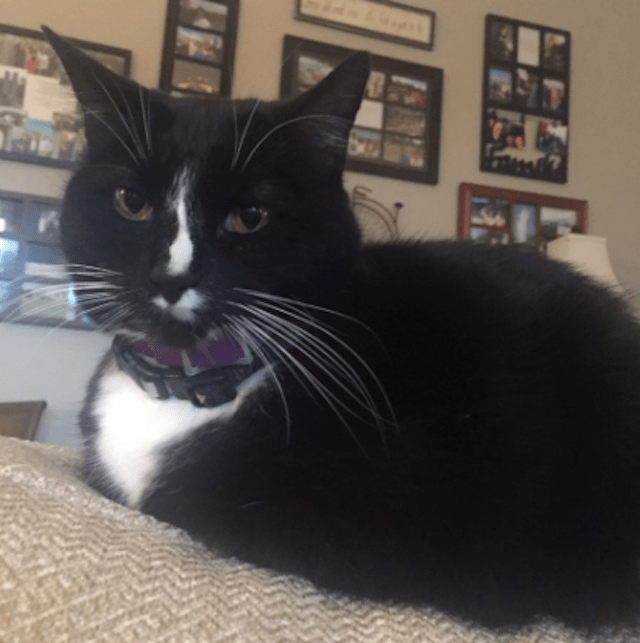 We are so sorry for this family's loss and hope that they find comfort in the other animals that they love.