At twenty years and six months old, Pippin is what you'd call a grimalkin, or simply said; she's an old lady cat. And if you tally up her age in human years, Pippin is ninety-eight, and with every day that passes, she's edging closer to centenarian status. Once Pippin celebrates her 21st birthday, she'll be 100 years old in human years!
And this iron lady cat has been around the block a time or two when it comes to finding her forever home. Pippin recently found herself back at the RSPCA South Australia for her third stay. But she isn't back at the rescue for lack of love. This golden girl knew love at a comfy home twice, but sadly, Pippin has outlived her two previous parents.
Young at Heart
While Pippin is getting on in years and some of her teeth are loose, inside her chest beats the heart of a young and spirited feline. At her near-century mark, she loves adventure and enjoys good health. And being so old, Pippin has purrfected her snuggle skills. She's a cuddling expert, eager to curl up on the couch and have a conversation.
Jacky Barrett, head of RSPCA South Australia's cat care team, shared, "She's very agile and acts like a cat half her age – we've all got a soft spot for this resilient old girl."
And this sweet black cat proved to be a joy to both the parents who have passed away, with Jacky explaining, "Pippin has been a much-loved companion for her two previous owners."
"Her last owner's main concern when she became unwell was that Pippin be well cared for while she was in the hospital," Jacky said.
"Very sadly, this elderly lady passed away, and Pippin has ended up back with us for the second time after being adopted last December."
Home Ever After
Pippin's story raises an issue all cat parents should consider when thinking about their future. What will happen to your pets in the event something happens to you? Thanks to the RSPCA's "Home Ever After" program, cat lovers can be sure their purr children will be cared for in the face of tragedy. The peace of mind program is open to pet parents that leave a charitable gift to the RSPCA in their will and guarantees the RSPCA will provide care and accommodation for bereft fur children until they can be matched with a new home.
"We use the information provided by the pet's owner about their animal's care needs and quirks to ensure we find just the right new home for them," Jacky said.
"Being registered with Home Ever After is a way to not only sleep soundly, knowing that your pet's future care is safeguarded should you be unable to care for them. It's also a way to pay it forward for the far less fortunate animals who come to us having suffered cruelty, neglect and abandonment."
Best News for a Golden Girl
And here's the best news of all, Pippen has found her home!
"We're so pleased to announce that after the abundance of love and attention Pippin received in the spotlight last week, she has finally been welcomed into a furever home."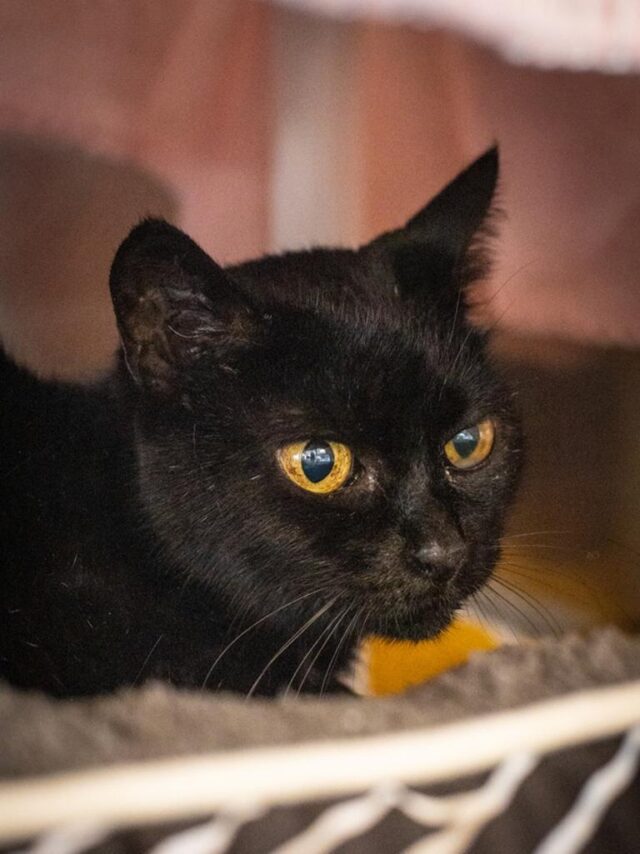 "This just goes to show that we have such an incredible and devoted bunch of big-hearted cat lovers here in SA!"
For more information about securing your cat's future, visit the RSPCA's Home Ever After page.
Feature Image: RSPCA South Australia/Facebook