Cat brothers Leon and Nikita have been through thick and thin together in their 21 years on Earth.
Yes, you read that right, these black cat brothers are twenty-one years old!
While they aren't the oldest cats on record, this brother pair is believed to be the oldest set of cat siblings in the UK and should be comfy at home. But sadly, the sweet kitty boys recently found themselves relinquished into rescue care with the RSPCA Northhamptonshire branch.
"Poor Leon and Nikita find themselves in our care at the grand age of 21," according to RSPCA Northamptonshire. "They are bonded brothers and were signed over to be rehomed as they were not coping with family life."

RSPCA Northamptonshire Branch/Facebook
While Leon and Nikita were getting the best care around at the shelter, comfortable quiet homes are still the best place for super senior cats. "Due to their age, we are keen to get these lovely boys settled into a new home asap."
Leon and Nikita have requested a home with no children as they both like peace and quiet at their advanced ages. Plus, Nikita has been recently diagnosed with hyperthyroidism. "He will need blood tests over the next few weeks/months at our vet's to check how he is responding to medication."
Though Nikita needs a little extra medical attention and the boys are old, "Leon and Nikita are an affectionate pair who enjoy chin tickles and human company."

@rspca_northamptonshire/Instagram
Rehomed in a Flurry of Popularity
After their social media debut, the cat brothers garnered so much attention. Julie Clifft, from RSPCA Northamptonshire's adoption team, told the Daily Mail, "It's been pretty crazy."
The rescue expected a few applications but they got hundreds! The RSPCA operates out of the UK and was surprised to also receive requests from the US. But, as the group has offered to support Nikita's medical care, the boys have stayed close. Together, they've made their home in Northamptonshire where they can enjoy their twilight years in peace and love.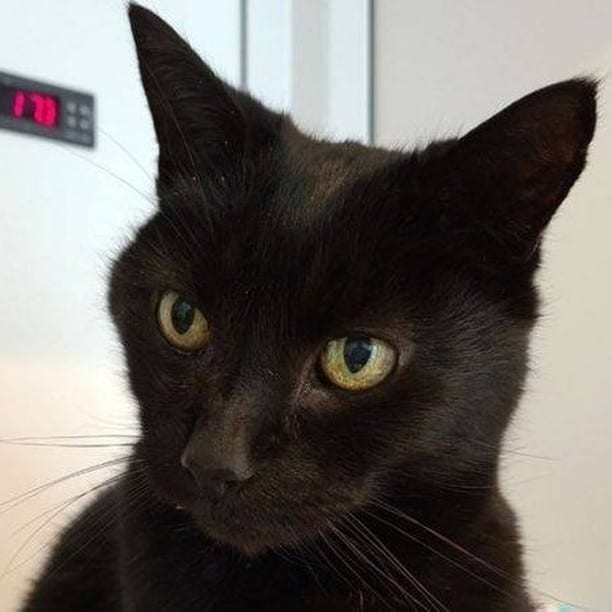 @rspca_northamptonshire/Instagram
The plight of Leon and Nikita has inspired the RSPCA. As posted on Instagram, "We've set up a 'Senior Kittizens Fund' especially in their honour".
"Each month our independent Northamptonshire branch takes in older pets that are no longer wanted and sometimes under tragic circumstances. We support them, ensure they are on the correct diet and medication (if needed) and find them new homes that are purrfect for them. Our 'Senior Kittizens Fund' has been created to help us pay for vet bills and special food they might need."
And that's something to celebrate! Senior cats are often overlooked in shelters, so we support any efforts to help these old kitties find comfortable homes full of love.
H/T: www.dailymail.co.uk
Feature Image: RSPCA Northamptonshire Branch/Facebook