Britain's most famous internet cats, The Magnificent 7 Cats, are Rocky, Prince, Junior, Ugs, Princess Pixie, Tom and Norman. They live with their people in London, England.
Here's another selection of the best pictures from our Facebook page together with some of our favourite comments from friends from around the world.
Junior: Enjoying the view.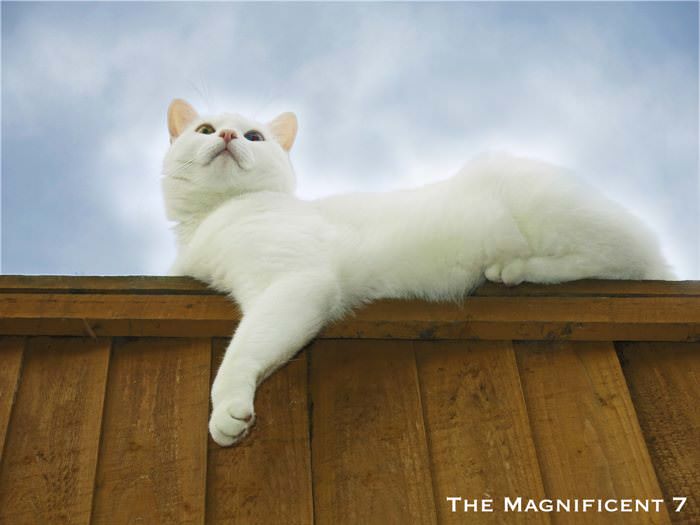 Our favourite comment 'A gorgeous angel staring at some other angels in the sky.' (from Sabrina Ferraro, Cagliari, Italy).
Junior: Time for bed! Good night everyone. Love and light.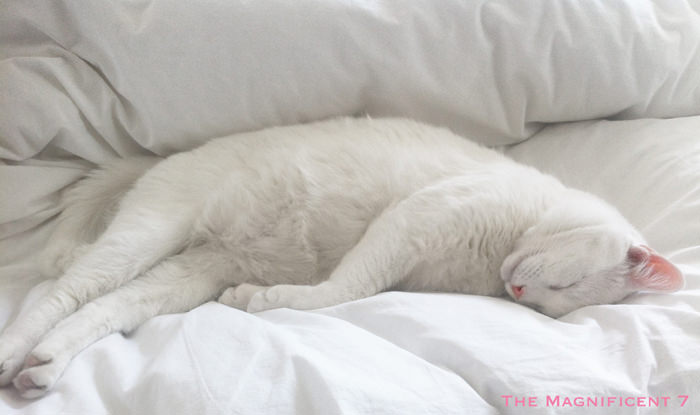 Our favourite comment 'Looks so comfy … Just makes u wanna cuddle up with him …' (from Mary Stahlheber, Swansea, Illinois, USA).
Norman: Happy Caturday everyone!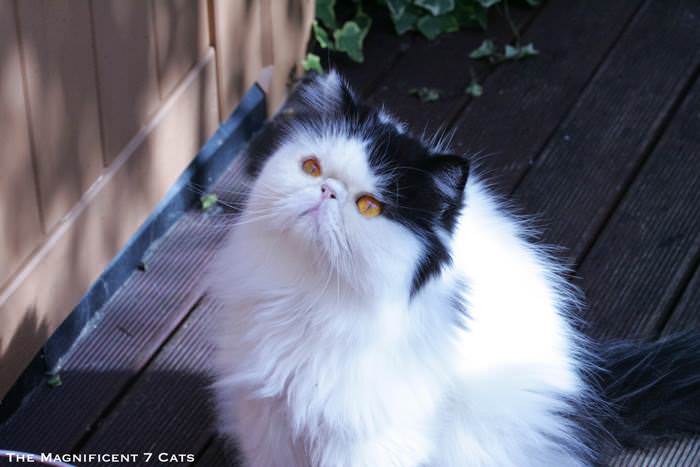 Our favourite comment 'Hello my baby! Another beautiful photograph of my special boy! Big Kisses Angel!' (from Juliet Patricia Lockey, North Shields, UK).
Pixie: New profile picture.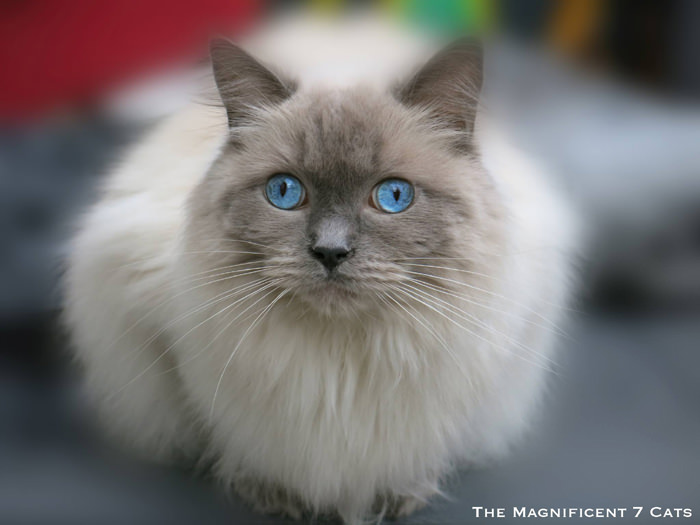 Our favourite comment 'There are so many adjectives that come to mind for this kitty! Beautiful is just one!' (from Sonja Knarr, MA, USA).
Pixie: Turning it up a notch.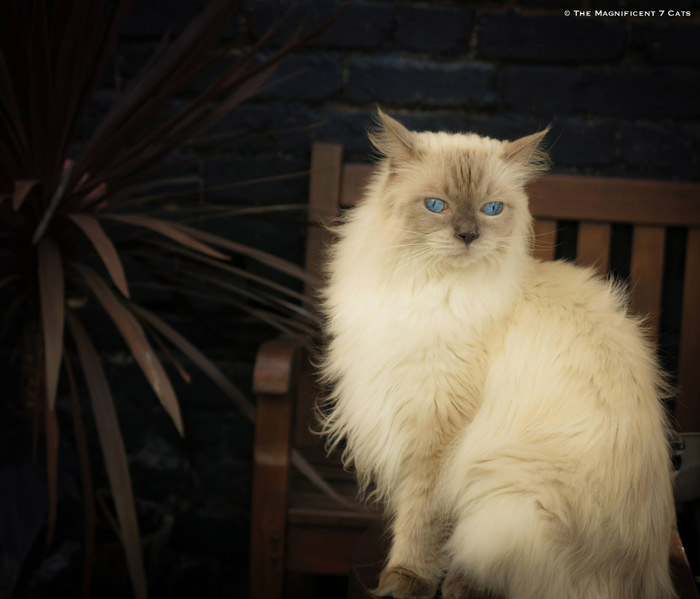 Our favourite comment 'Pixie…. you know…. you are the most beautiful and amazing and adorable girl in the world. You are the perfect beauty!' (from Gehan Hebeishy, Port Said, Egypt).
Princess Pixie!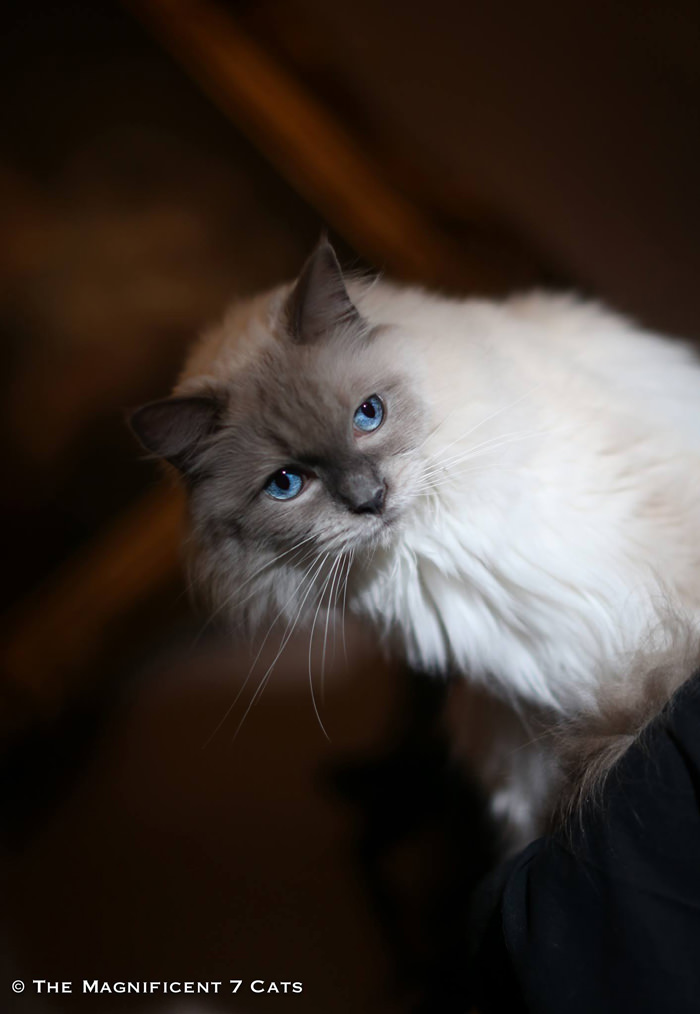 Our favourite comment 'Looking like a real princess Pixie!' (from Mystic Cats – our stories, blog).
Prince: Enjoying his garden.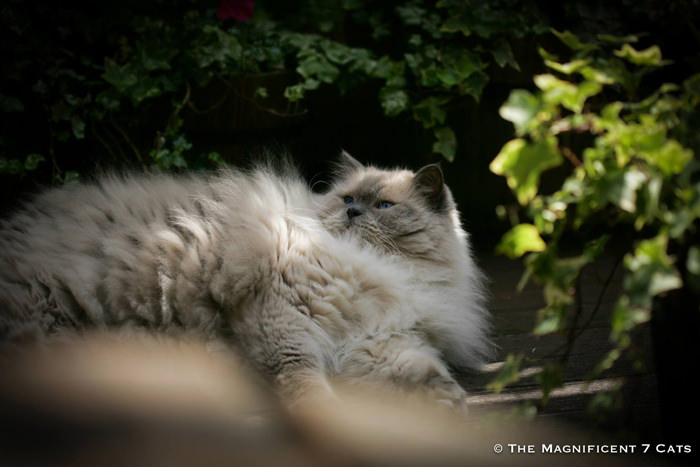 Our favourite comment 'Haha its good Prince is not my neighbour … Or i was going to kidnap him.' (from Shahzaib Ali Shah, Multan, Pakistan).
Rocky: Thank you for your prayers. Rocky seems to be doing better this morning and he has had his breakfast. It's safe to say he is on the road to recovery!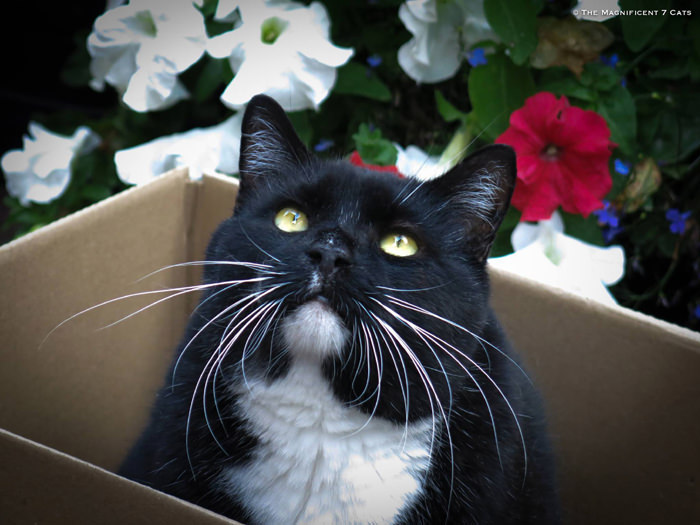 Our favourite comment 'We don't know you well Rocky, but we wish you a speedy and full recovery…and lots and lots of breakfasts to enjoy in the future.' (from Lucy, Ethel and the Rescues, community).
Baby Tom: Chocolate anyone?!!
Our favourite comment 'Yes, please! Totally yummy and zero calories!' (from Jo Ellen Eros, Wilmington Delaware, USA).
Come and meet all seven cats on  The Magnificent 7 Cats Facebook page or see the best of our pictures on Instagram.
We post great new photos every day and we'd love to hear from you – and your kitties. Maybe we can share your comments here!