Britain's most famous internet cats, The Magnificent 7 Cats, are Rocky, Prince, Junior, Ugs, Princess Pixie, Tom and Norman. They live with their people in London, England.
Over the coming weeks we'll be sharing the best pictures from our Facebook page together with some of our favourite comments from friends from around the world.
I wish I woke up as beautiful as Pixie!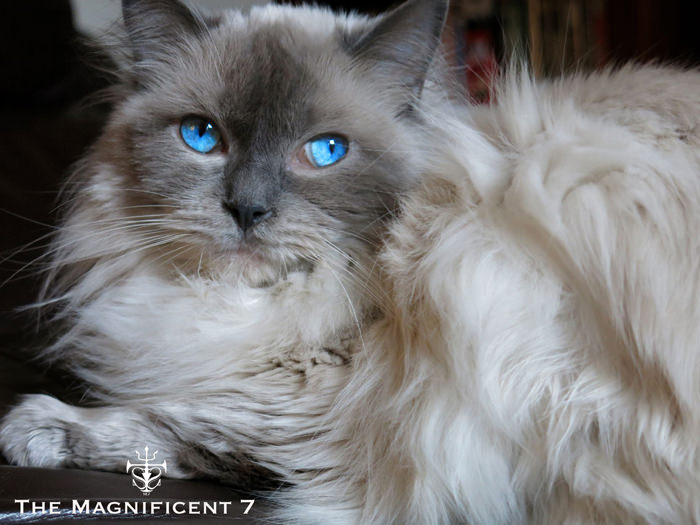 Our favourite comment: 'Pixie, I can see some naughty planning in ur eyes. Your eyes are just reflecting ur thoughts. Are they against Rocky or Norman?! (from Tahreem Rathore, Karachi, Pakistan).
Junior: Look at me!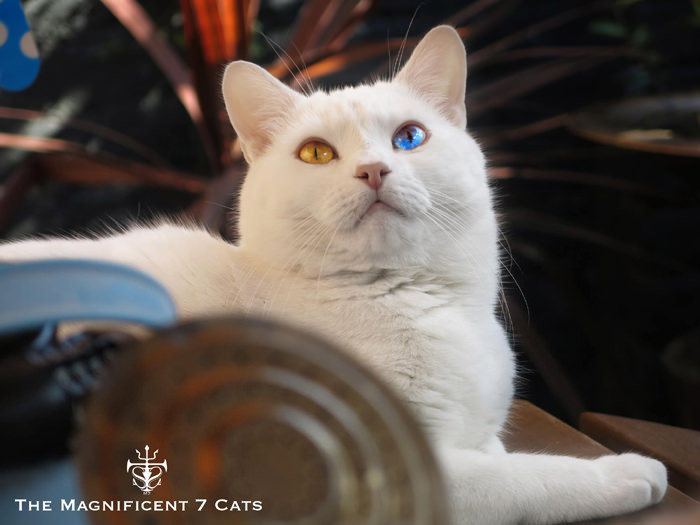 Our favourite comment: 'Iui je te Regarde et tu es Magnifique ,charmante, des Beaux Yeux Vairons'. (from Isabelle Ricordel, France).
Norman: In the night garden.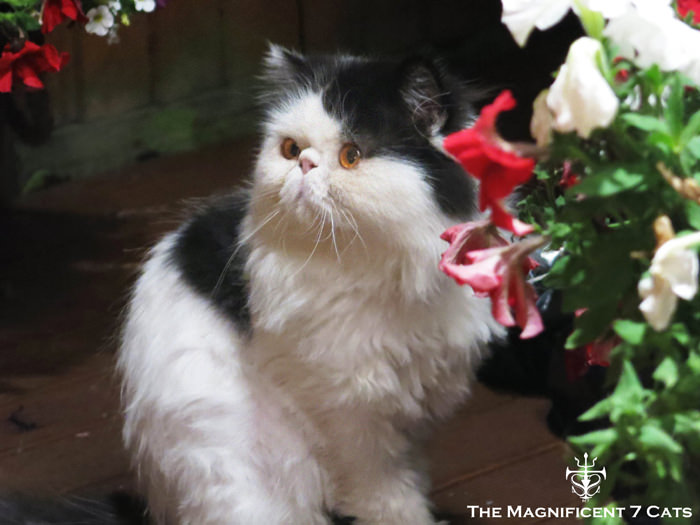 Our favourite comment: 'Nothing more beautiful than the face of a cat'. (from Carlie Lapacka, New South Wales, Australia).
Rocky: Tired and loved.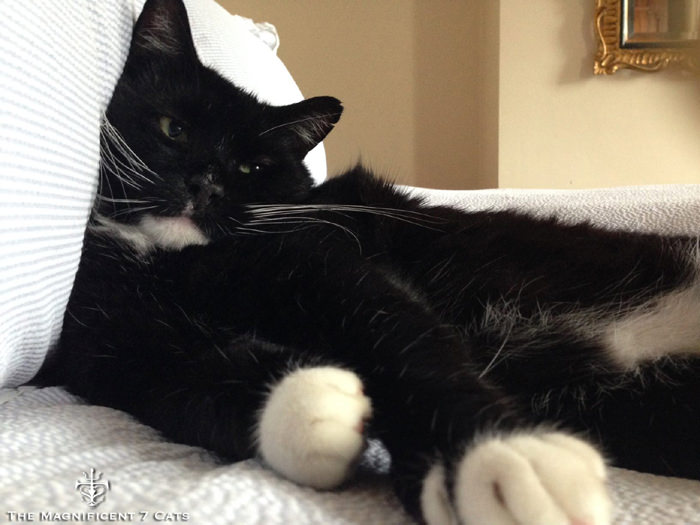 Our favourite comment: 'Awwww…I have a softy toy kitty look just like you'. (from Connie Lui, Canada).
Tom: He loves the garden…he won't come inside!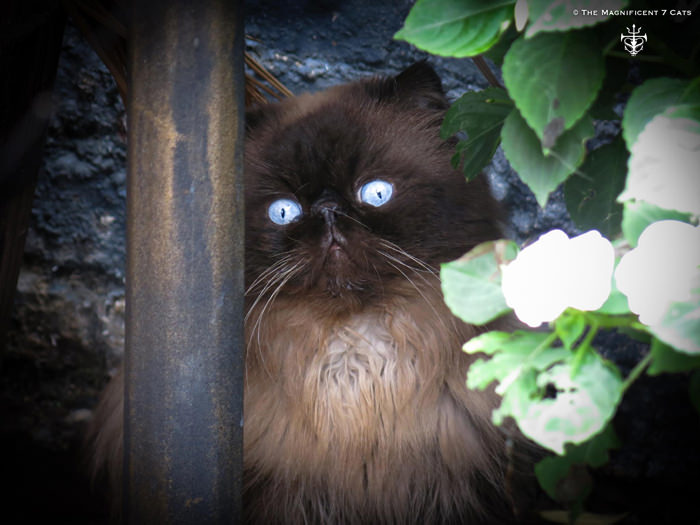 Our favourite comment: 'Looking handsome, as always, Tom! Do you still like to be outside in pouring rain or on a bitter cold winter day/? (from Nancy Ratner, USA)
Junior sending Love!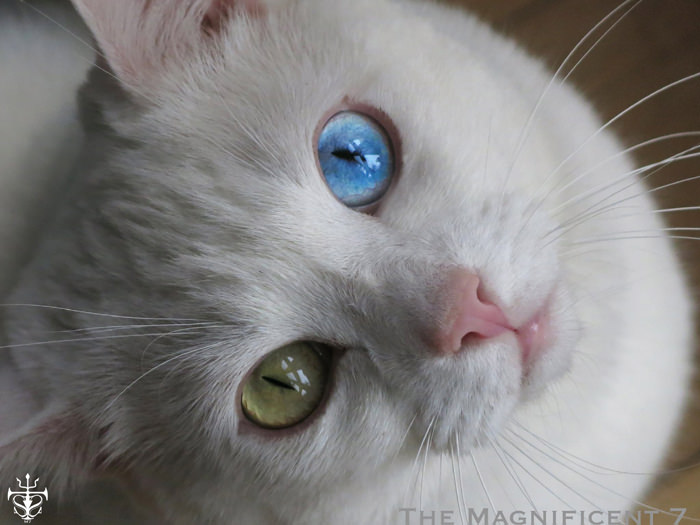 Our favourite comment: 'Er ist so Wunderschön. Ich möchte auch so eine Katze haben'. (from Karin Wittig, Germany)
Come and meet all seven cats on  The Magnificent 7 Cats Facebook page or see the best of our pictures on Instagram.
We post great new photos every day and we'd love to hear from you – and your kitties. Maybe we can share your comments here!
Did you like this?