Iris Grace, now 6 years old, was diagnosed with autism in 2011. Because of her condition, Iris faces challenges that most children her age don't.
While her peers are well on their way to communicating their needs and wants effectively and forming strong relationships, Iris struggles to express herself and has a hard time communicating, interacting with others, and showing affection. In 2014, Iris' world began to open up, thanks to a cat named Thula.
(All images from Facebook and irisgracepainting.com)
Since meeting Thula, Iris has opened up and communicated in a way she never had before. She's communicating better, talking more, and learning to be more open with the people who love her. Thula has turned out to be an amazing therapy cat. She uses her natural curiosity and bravery to help Iris feel safe and comfortable in a world that can feel paralyzing to a child who is easily overstimulated.
With Thula by her side, Iris has the confidence to experience the world in a way she otherwise wouldn't and live life to the fullest.
It helps that Thula is a very adventurous cat. She's up for anything… as long as her best friend Iris is there. She even loves water and joins Iris with baths and swimming lessons!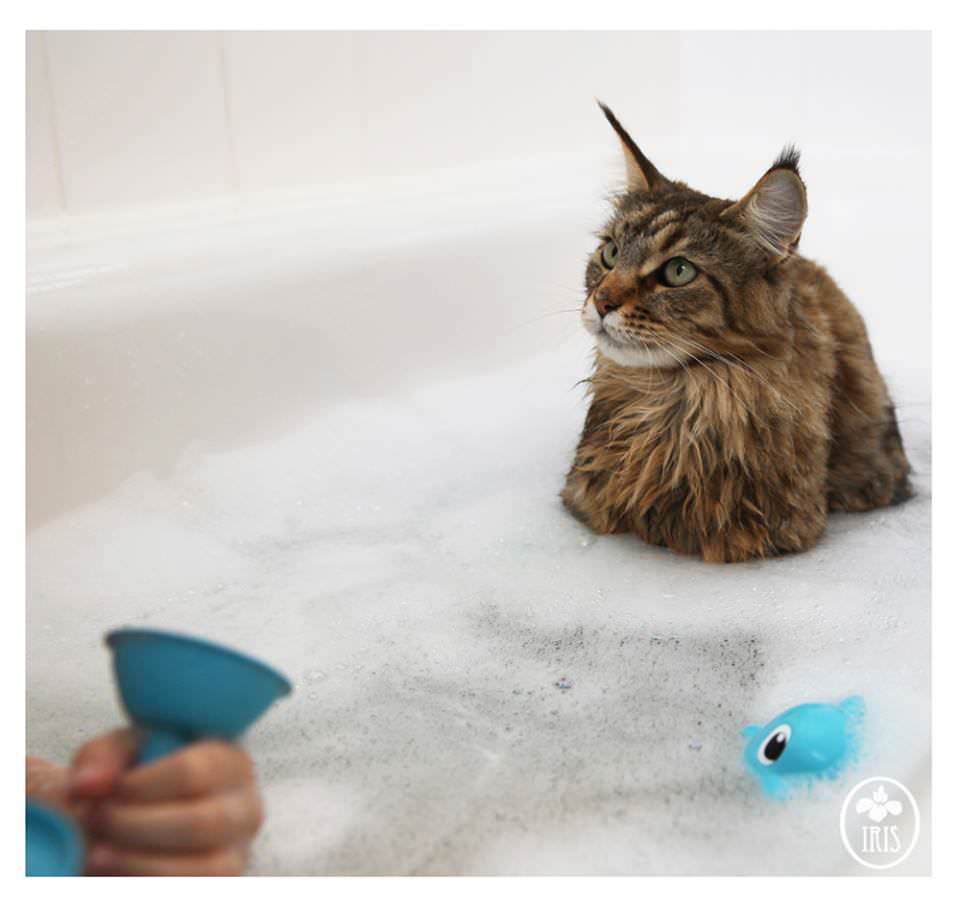 Over the past few years, Iris has learned to express herself in many ways, including painting. According to Iris' mom, "Her autism and incredible concentration span has created a style of painting which I have never seen in a child of her age. She has an understanding of colors and how they interact with each other and she beams with excitement and joy when I get out the paints."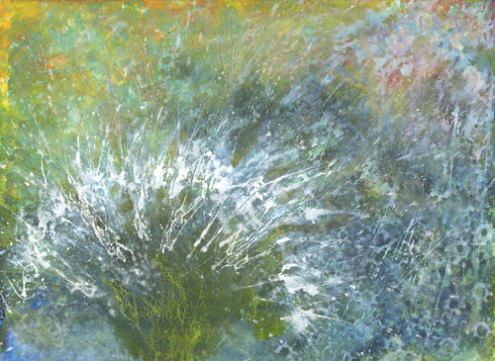 Her paintings are so beautiful that they've been sold to collectors all over the world. One was even bought by actress Angelina Jolie! When Iris sells one of her paintings, the profits help further her therapies and education.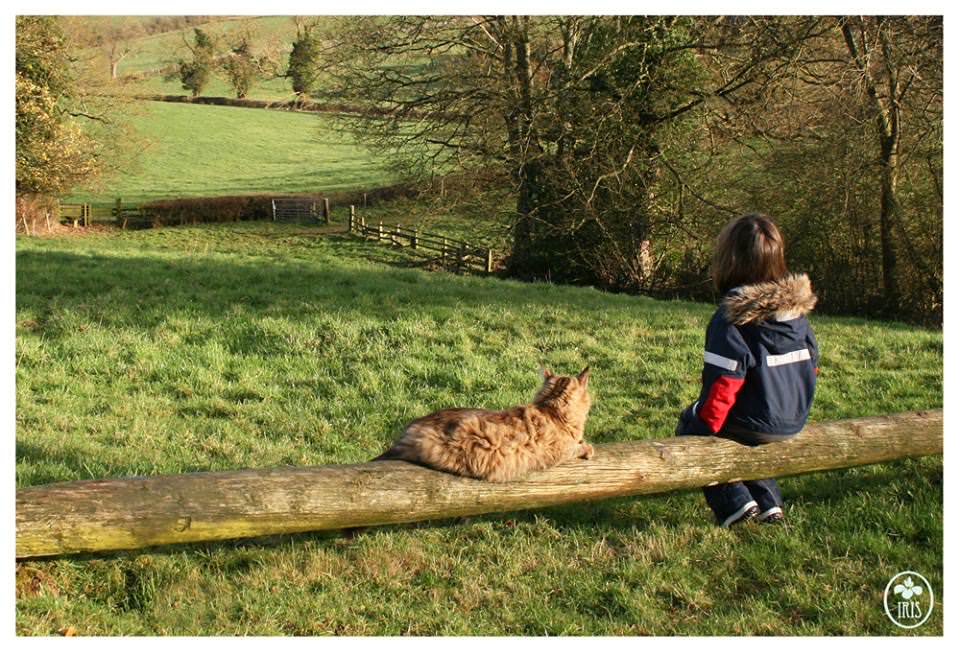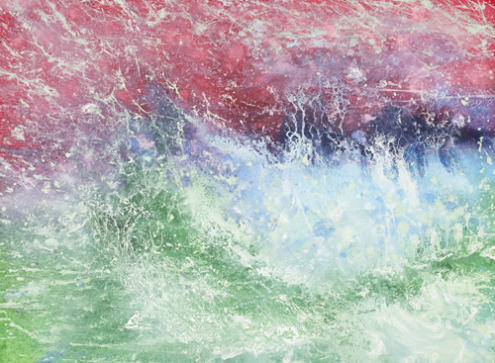 Of course, Thula is right by Iris' side when she's painting. She plays many roles in Iris' life, only a few of which are Nanny Cat, Bath-Time Cat, Artist's Assistant, and Educational Assistant. By wearing all of these hats, Thula helps Iris do many of the things her peers are able to do.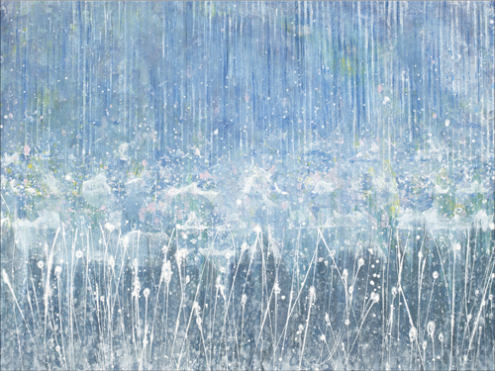 If you're as charmed as we are by Iris Grace, pick up her mom's new book Iris Grace: The Story of a Little Girl Whose Talent Unlocked Her Silent World. The book, which has just been released this month, tells Iris' story and is filled with beautiful color photographs of Iris, Thula, and Iris' stunning paintings.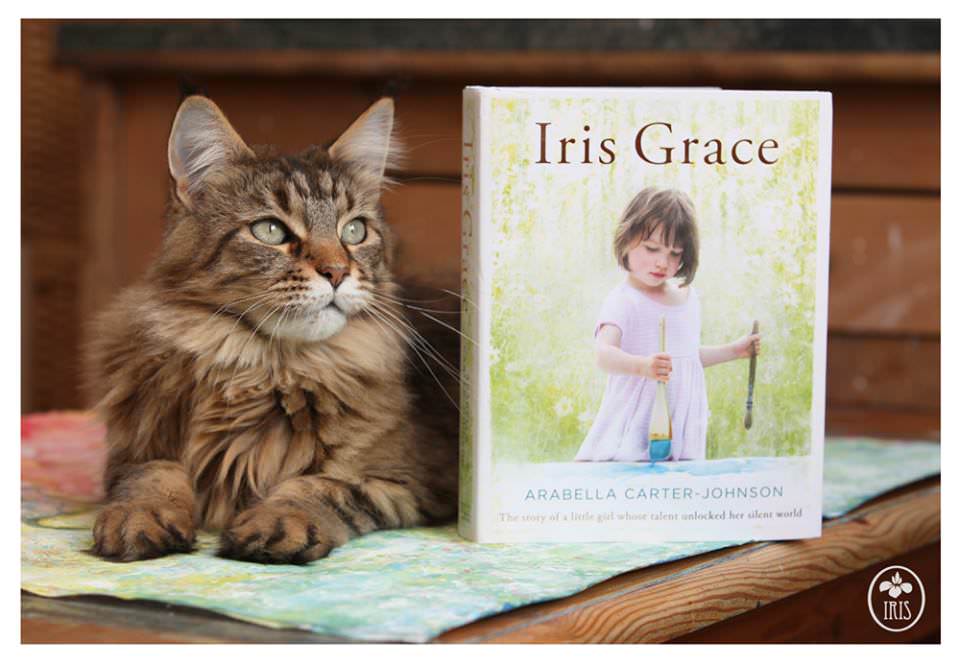 Learn more about Iris and Thula on Facebook or their website.